Not every ride can be an epic bikepacking adventure, but even for those shorter rides there are a few essentials every cyclist should carry.
Pump, a spare tube, multi-tool, tyre lever, quick-link, emergency fudge... you know the sort of thing. You could stuff it all in your jersey pockets before each ride, but how much handier would it be to have it all in a bag attached to your bike?
A lot handier, is what - and that's where Restrap's new Tool Pouch comes in.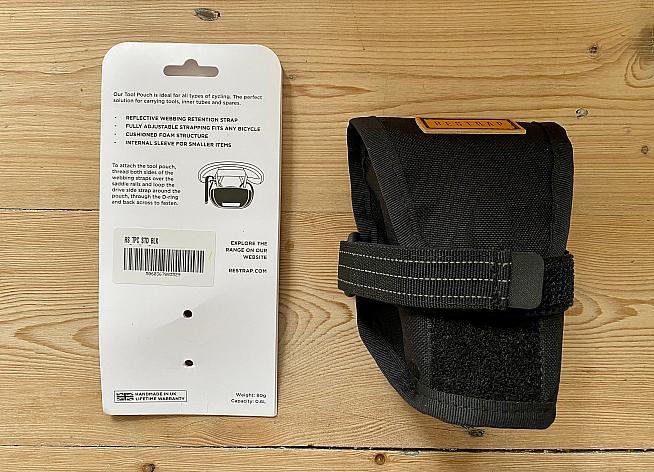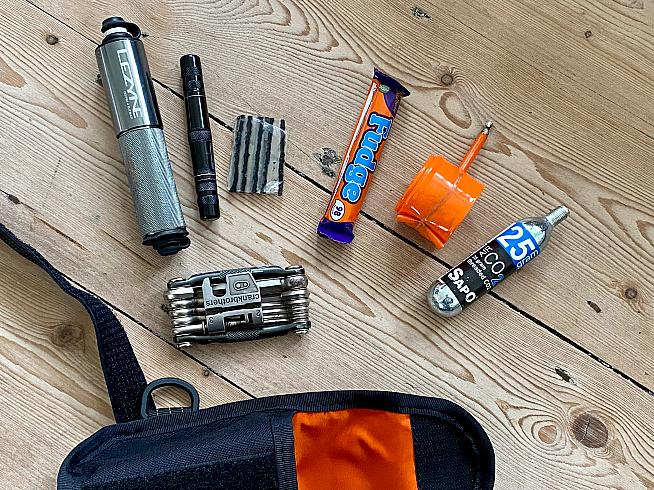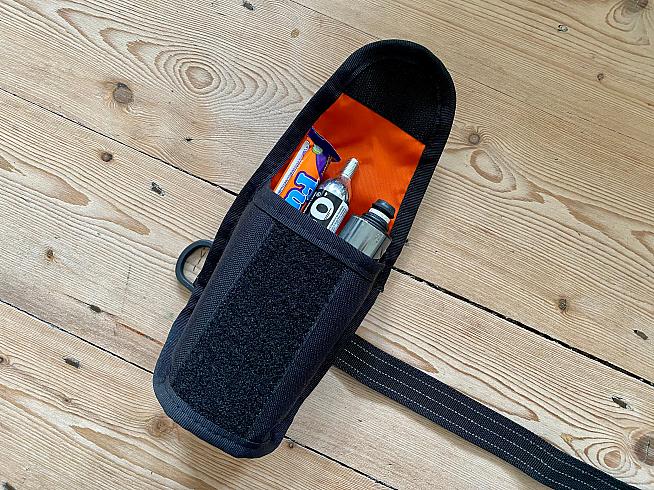 Made of hard-wearing textured nylon, the Tool Pouch attaches to your bike's saddle rails with a simple Velcro strap and is just the right size for your "just in case" supplies.
The inside is lined in bright orange for zesty citrus vibes, and has a small mesh pocket to help keep things organised. Foam padding prevents heavy objects like a CO2 cannister or multitool from bashing against your seatpost, and the interior can be easily accessed via a Velcro flap to the rear.
It's not a revolutionary concept - most cyclists will already own or have seen a broadly similar compact saddle bag. But what Restrap have done is apply their know-how gained from years designing and testing bikepacking luggage, to create the ideal lightweight pouch for everyday riding.
The design is spot-on, the attachment system in particular is very effective: it's simple to attach, and sits firmly in place with no sway or movement even on bumpy gravel trails.
Reflective detailing on the strap is a nice touch, adding extra visibility at night. There's no attachment point for a light, but the pouch is so compact that you can easily fit your rear light below it on the seatpost.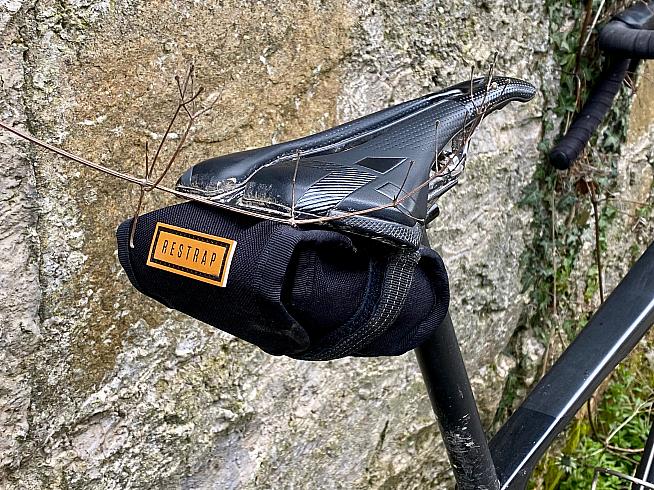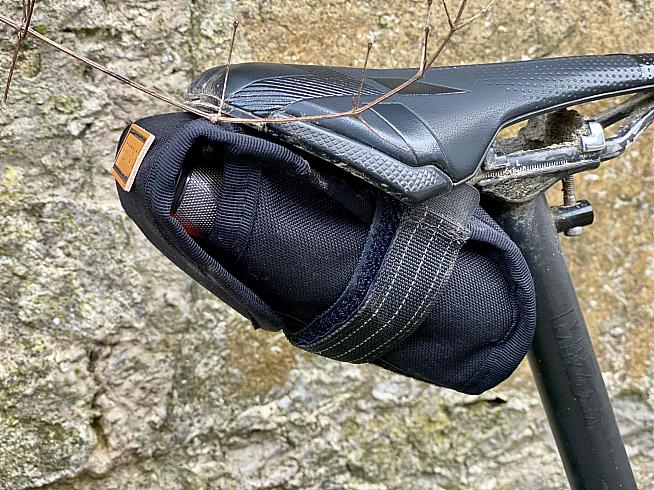 The 0.6L capacity may sound small, but there's plenty of room inside for puncture and repair kit. I've found it an ideal fit and forget solution for making sure you have those essentials with you whenever you hop on the bike.
Low in weight, high in durability, the Tool Pouch is a well-made product designed not just for the occasional fair-weather frolic but to be your trusty companion on every ride: whether it's the daily commute, wet winter training loops, or all-day summer gravel escapades.
The Tool Pouch comes in a choice of three colours, orange, black and olive green, and is available now.
Restrap Tool Pouch, £32.99 from restrap.com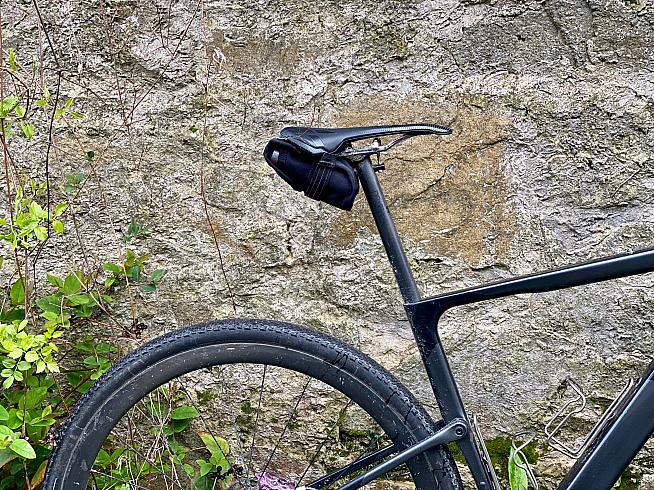 0 Comments