Weighing in at a skimpy 119g with 6.5 degree bend, these ultralight carbon bars from Mt Zoom are a lightweight upgrade for your mountain bike - but with real gravel potential too.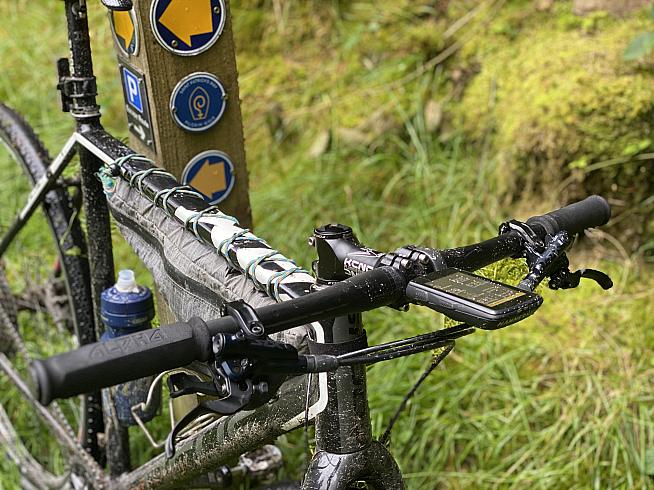 Apart from saving weight, carbon bars can also offer a little more flex and comfort than alloy - something I appreciated when fitting these to my cyclocross bike turned flatbar gravel bikepacking rig.
Based in the UK, Mt Zoom offer a range of high-performance finishing kit. Their catalogue includes lightweight alloy stems, carbon seatposts and bars, steerer expanders and more.
The man behind the Mt Zoom brand, Ant White, is a serial podium chaser on the domestic cyclocross and XC circuit, so you can be sure that Mt Zoom kit has been rigorously tested in UK race conditions.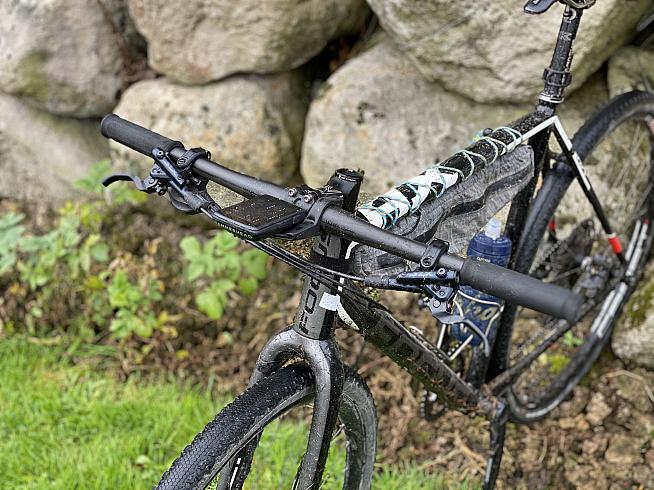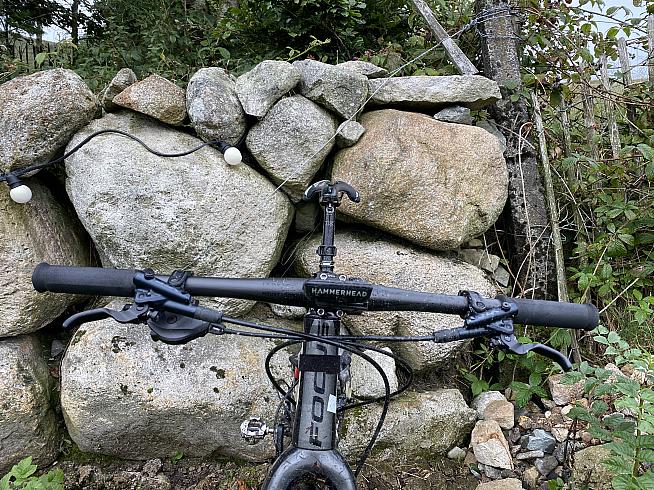 My own use was a little slower paced. I fitted the bars ahead of the inaugural GranGuanche Gravel Audax in March, having previously swapped out my dropbar setup in hope of better control over rough terrain.
At 700km with 16,000m climbing over four days on a loaded bike, every saved gram helped. But I also noticed improved comfort from the bars, with noticeable flex at the bar ends helping take the sting out of rocky descents.
I liked this from a comfort perspective, although if you're looking for a super stiff bar these may not be for you. That said, after I trimmed about five cm off each end of the 750mm width the bars felt significantly stiffer (and even lighter at just 100g).
The bars are handily marked at the ends to help with trimming them down; clamping torques are printed near the centre and as ever with bougie lightweight carbon, care should be taken not to exceed these limits.
Subtle gloss on matt logos are pleasingly stealthy, although too subtle for my daughter's taste; she applied a rainbow unicorn sticker on top.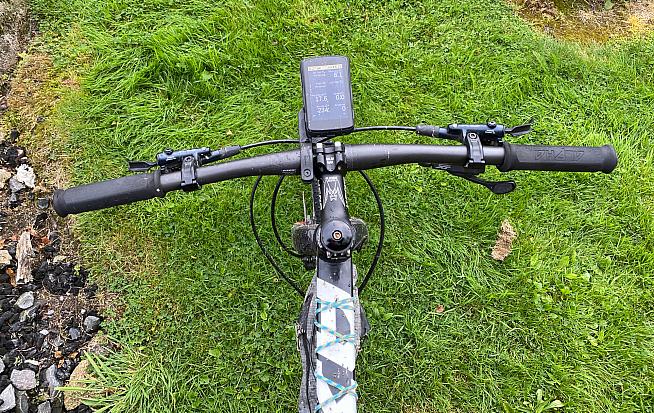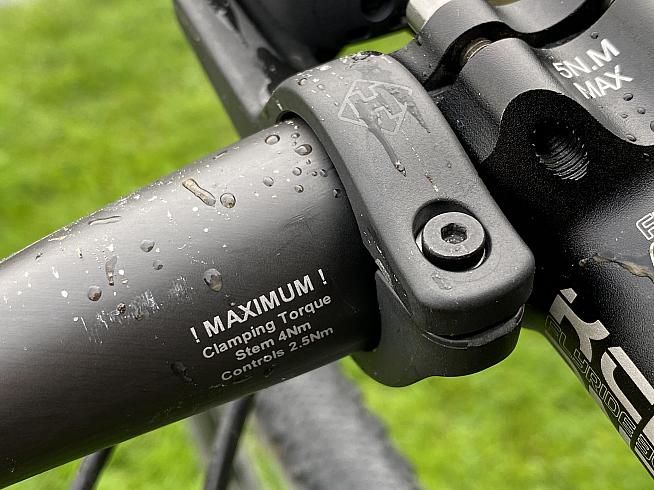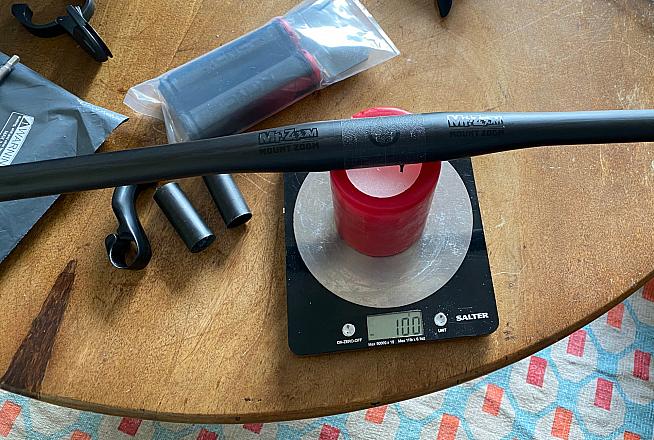 Gravel racing types may be interested to hear that Ant himself is an advocate of flat bars.
"I have a flat bar set-up for all the CX & gravel races I do - with the bar cut down to 600mm or less ... often with bar ends," he says.
"On the gravel races I go a bit longer and lower on the stem for a more aero position than I would with the standard mtb set-up. It's helped me get in the top few riders home in those sort of events, Gritfest, the Dirty Reiver as well as CX.
"The flat bar option is a more relaxed ride than drops with better control on the bumpy descents. It delivers good value set-up & is lighter."
I paired the bars with a lightweight Mt Zoom alloy stem and have been really impressed with the combination. So much so that I returned to Mt Zoom earlier this year to buy a carbon seatpost for my gravel bike.
At £137.99 these handlebars represent reasonable value for money compared with some of the big name brands, and they're available in a range of angles too.
Safe to say Mt Zoom is now firmly bookmarked for future upgrades. Well worth a look.
Mt Zoom Ultralight 750mm Carbon Flat Bar, £137.99 from mtzoom.com.
0 Comments