While watching Phil Gaimon, the guy who famously accused Fabian Cancellara of motor doping during his career, on YouTube he mentioned his favourite bibshorts were from a company called The Black Bibs, a brand I'd never heard of.
A quick look at their website piqued my interest because of the outstanding price of their bibs. Unfortunately, like all things in life there's a bit of a catch: the prices are in USA Dollars, but there is a bit of a way around that.
The Black Bibs is a side shoot of a company known as Starlight Custom Cycling Apparel which, as the name suggests make custom clothing for cycling clubs, shops and teams across the US and have been doing it for some time. Getting a little weary of the hike in the price of cycling kit they made the decision to produce their own line of more mainstream cycling gear in an effort to keep costs down so that everyone can enjoy cycling without breaking too many bank balances.
Their modus operandi is to produce quality kit, based on their experience of fabrics, fit and chamois pads that they have amassed over the years to produce a line of kit with no labels and, in their own words "No BS".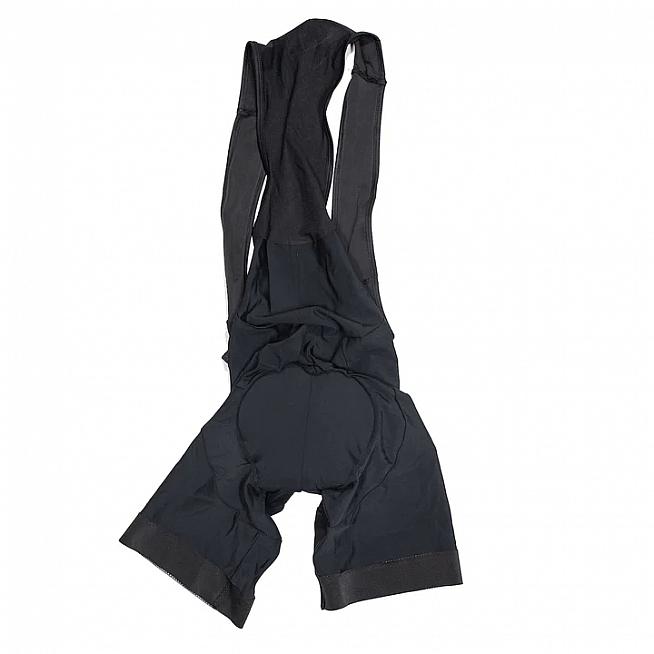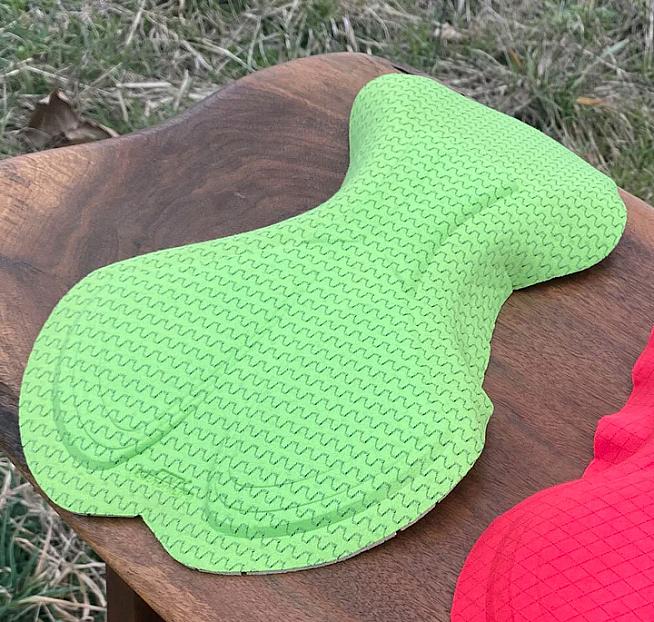 Having looked at their site I was really impressed with the price range, basic bibs $40 (£32.58), Plus bibs $65 (52.94) and Ultimate $80 (65.15).The Plus version is similar to the basic Black Bib Short, but with the addition of an Italian-made silicone band around the hems to keep the legs in place.
The Ultimate features the same silicone band, with black straps instead of white and an upgraded Ultimate chamois which the company reckon is good for rides of eight hours plus.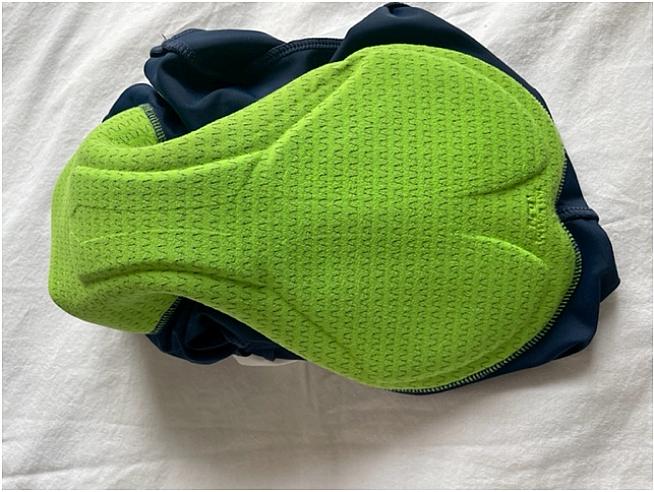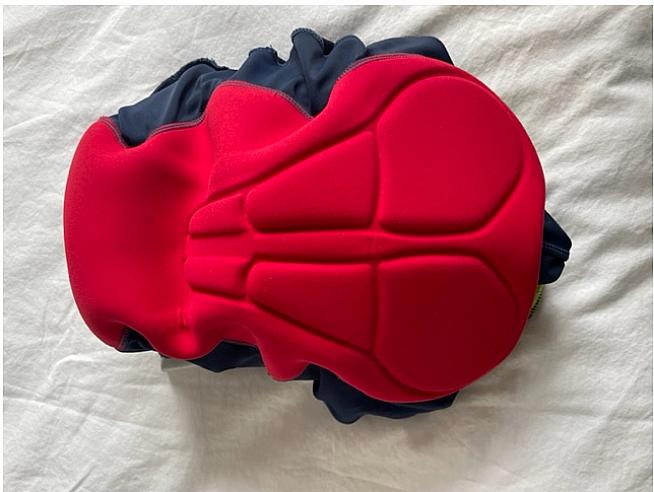 To order a pair would mean paying the delivery and tax costs etc which brings the price right up to what we would pay for bibs from some of our 'normal' suppliers but, fortunately for me, me and my missus were due to go to the States to visit some friends and could therefore take advantage of the value for money prices by having them delivered in the USA.
Despite the name of the company I saw that they also supply blue bibs, which I've struggled to get from my normal sources, so I decided to give it a go.
As always, when ordering from a new company I paid some attention to the size guide to make sure I got as close to a good fit as I could.
Having got my other half to take the relevant measurements I was shocked, disappointed and horrified to see that one measurement suggested I needed XXL and the other came up in M; I have never used either size so was a bit flummoxed.
Thankfully the website mentioned that if there was some size confusion get in touch via the contact page and they will do their best to come up with a solution and they got back to me in fairly short order.
In an effort to get a more accurate sizing they asked for height, waist, hip and inside leg measurement and, just as quickly came back with a suggestion that my normal XL size would be ok but if I liked a bit more of a snug fit L would be just as good. Wow, I've never been in L sizes before.
The bibs I really wanted were the Ultimate bibs which they reckon are good for eight hours plus, although I think the longest I've actually ridden is seven and a bit hours - but, wouldn't you know it, they weren't available in XL, although the Pro bibs were. The only solution, then, was to order the Plus in XL and try the Ultimate in L and send back the ones that didn't seem right. Total cost $145 (£118.09).
I ordered the shorts just a few days before jetting off on our hols and I'm happy to say they were there waiting for me when I arrived. We were there for a fortnight so the sensible thing to do was to try them on before we started going out for meals; after all, we were on our holidays and calorie counts aren't always adhered to are they.
As the company say on their site, they keep things to a minimum. No logos on the shorts and the simplicity continues in their delivery packaging. There's no fancy illustrated box and fancy wrapping, like I always get with some of my favourite products, just a zip pack and a poly bag with the address label stuck on. Certainly, keeping it simple.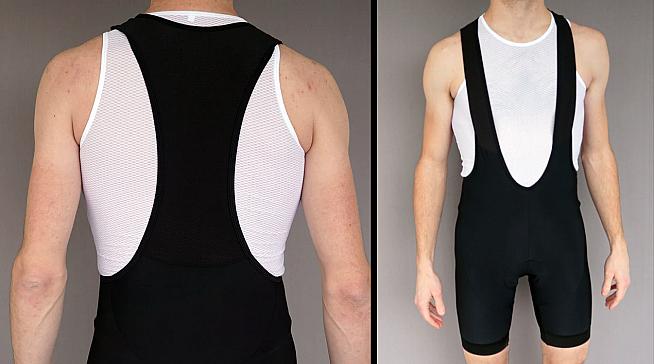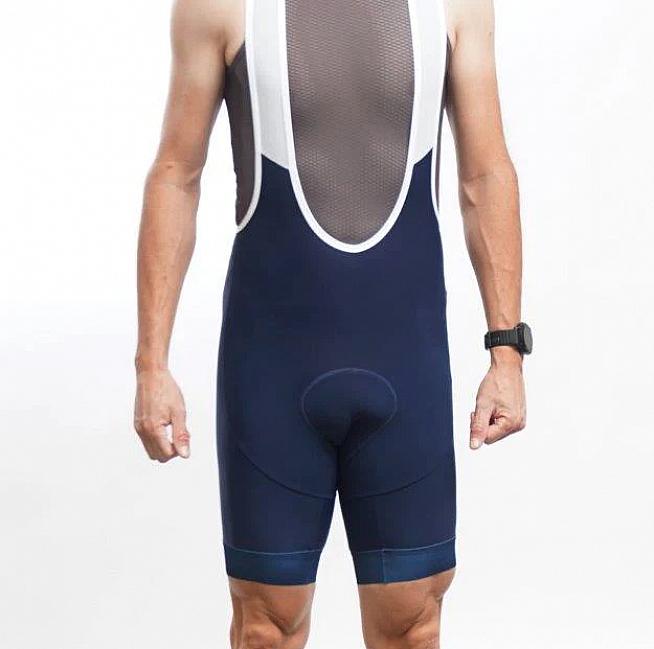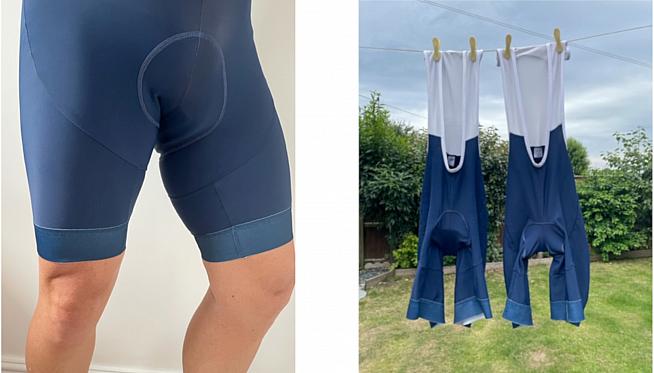 I was more than happily surprised to find that both pairs fit well and seemed comfortable - but how would they work on the bike? For that I would have to wait until I got back to the UK so there was still a bit of a risk, I suppose.
Fortunately, whenever we go to stop with our friends, I always make a trip to Orange Cycles in Orlando, always enjoy browsing and shopping there, I noticed a sign that was a guide to trying on bib shorts from the cycle clothing company Giordana. Having downloaded the guide, I followed their recommendations and I'm happy to say that both pairs met the recommendations. So, feeling that the 'risk' was reduced, I decided to keep both pairs and miss out on the fourteen days return option.
I've had my bibs back home for several weeks now and they are the only bibs I've worn since getting back.
I normally use the Ultimates on my weekend rides, normally 4-6 hours, and the Pro shorts on my midweek rides, 2-3 hours, and even once on a 90 minute turbo ride and I cannot speak highly enough on the fit, feel and comfort of either pair.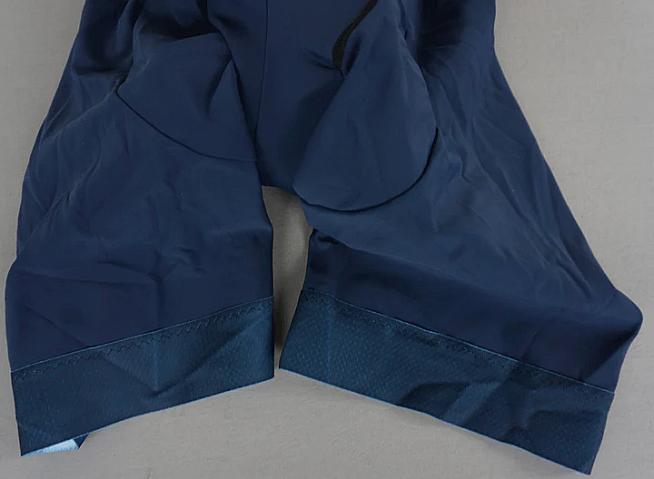 The chamois definitely does its job, the leg grips are unobtrusive and the lycra is, well, just like lycra should be. I know it's a well-used phrase, and I've used it in the past, but you really do forget that you've got them on. They really are exactly what you want from a pair of bibs and, bearing in mind that I didn't have to stump up for any postage, makes them even more cost effective.
Clearly the cost benefits only apply if you have the chance of visiting the USA to be able to pick them up.
A visit to the site will enable you to see that there are other colour options and, if they are your thing, cargo shorts available. Once again, the benefits are only there if you can visit the States, but if you're heading to the US on business or pleasure then check them out - I think they are really worth it.
The Navy Bibs Plus - $65 from theblackbibs.com
The Black Bibs Ultimate - $80 from theblackbibs.com
0 Comments