I have issues with homophones. Not a phobia or dislike, but quite the opposite.
Many's a time I've misheard words on purpose for comic effect. I still chuckle to myself when confusing 'private' with 'pirate', especially when it comes to signs about parking.
For what seems years I've lied to myself about the origins of merino wool. I've created a complex and totally false provenance about it based on Dan Marino, famous quarterback for the NFL's Miami Dolphins.
It would have been so much easier if he'd been playing for the LA Rams but I've never let facts get in the way of fabrication. I've invented a rare breed of fleeced river dolphins that live in Florida's Everglades that are humanely reeled to shore with baited lines, expertly thrown from the banks of Whitewater Bay by a young Dan (a skill that served him well in his career throwing a pigskin ball with supreme accuracy) to be sheared for their wool.
Dan Marino is from Pittsburgh, but no one has yet disproven the existence of my mythical river cetaceans.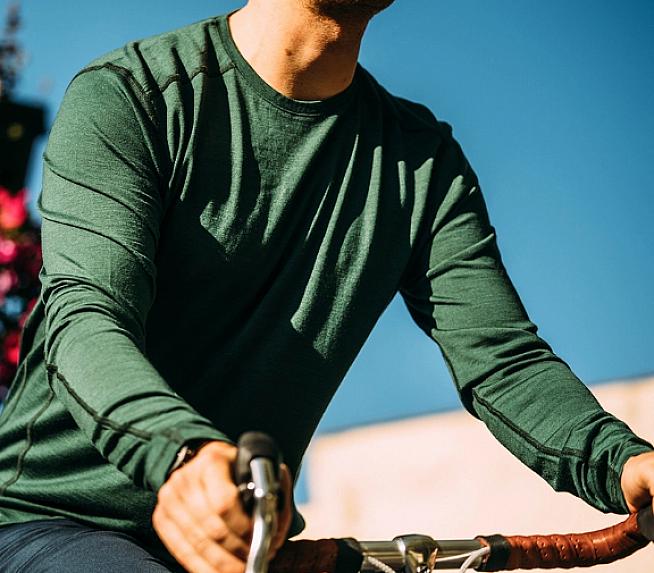 Merino in fact comes from sheep - that fact alone is the least interesting one about merino. You should get that from the oft omitted suffix 'wool' but there are more interesting things about merino that set it apart from most organic and synthetic materials.
Being a natural fibre, it's sustainable and biodegradable (but not in a built-in obsolescence way). It can keep you warm when it's cold and cool when it's warm. It can absorb over 30% of its own weight in moisture, and doesn't allow odour-creating bacteria to attach themselves to its fibres, which themselves are thinner and smoother than 'ordinary' sheep's wool, or the wool that covers humans.
It's these properties that make merino an ideal fabric for sporting and leisure activities outside, where weather conditions can change rapidly. I don't know if my recent Glorious Gravel escapade counts as sporting or leisure, but I felt the maximum benefit from the merino top I was wearing.
> Inglorious Grovel: Andy's Glorious Gravel South Downs Sportive report >
The Vulpine Merino Long Sleeve Crew is kind of a hybrid garment. Made of 100% pure merino wool, it's equally adept as a casual top or as a base layer, cut to be flattering to my Bottecellian form and also tailored for cycling expeditions.
As I rarely go out without a vest (thanks, Mum) I wore a sleeveless synthetic layer underneath and, due to the gusty forecast, a windproof jacket over the top.
Throughout the six hours of double-digit escapades I felt neither overheated nor chilly, and thanks to the top's excellent wicking, the only moisture I experience was in my eyes when I saw the steepness of the next climb, or my trousers when I saw the steepness of the next descent.
The windbreaker I was wearing was not as breathable as I'd hoped, but when I exposed the crew top to the buffeting easterly winds, not only did it dry out really quickly but kept out any creeping chill.
Back at ride HQ after I'd shortcutted to a decent overall time, there was no hint of fried onions or three-week-old burger boxes wafting up from my torso. I sped home to a family BBQ and could have easily worn it in the back garden without the kids checking their shoes to see if they'd stepped in some cat's eggs.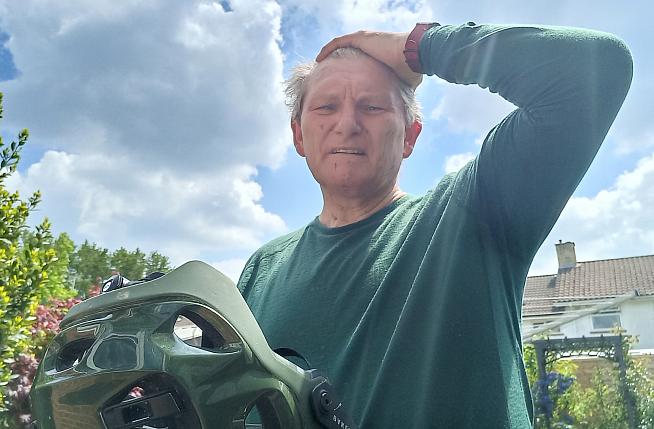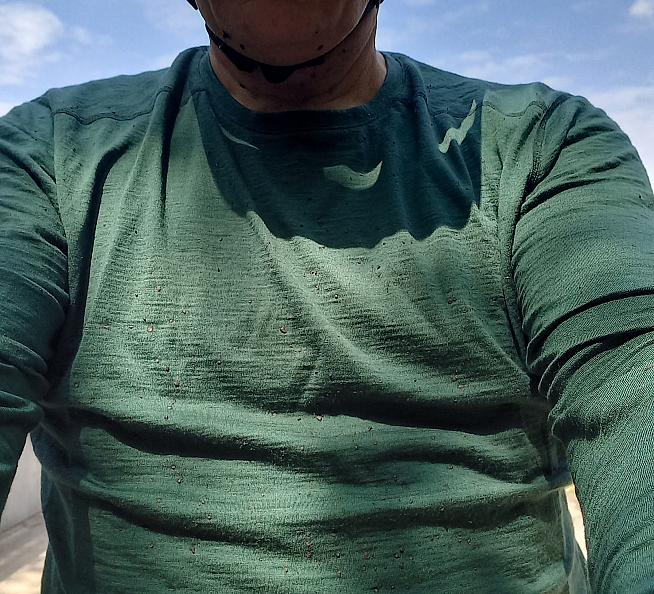 I'm a big fan of this shirt. Its versatility is a winner, and it's a refreshing change from some athletic fit performance-obsessed offerings from other manufacturers.
Comfortable and tailored without being restrictive (and cut longer at the back for cycling), a nice weight suggesting great quality and attention to detail that makes it a pleasure to wear and not a visual ordeal for those you spend your time with, especially if you're shaped like me.
Vulpine Merino Crew, available in a range of colours - £80 from www.vulpine.cc.
0 Comments