Just as the earth carries in its orbit an estimated 34,000 pieces of flying debris - so called "space junk" - the pursuit of cycling attracts an ever-growing nimbus of novelty ephemera.
You know the sort of thing: bicycle shaped pizza cutters, credit-card sized multitools, LED valve caps, dare we say, even the fabled Campagnolo corkscrew - all products seemingly designed for the purpose of padding out those Christmas gift guides for cyclists that crop up each December.
There is of course a sliding scale of usefulness for this stuff - I can't deny there's pleasure in riding a sharpened bike wheel over molten mozarella, and the Campagnolo corkscrew actually makes wine taste better - but when I first heard about the Helmetor I wasn't sure where it would sit on that scale.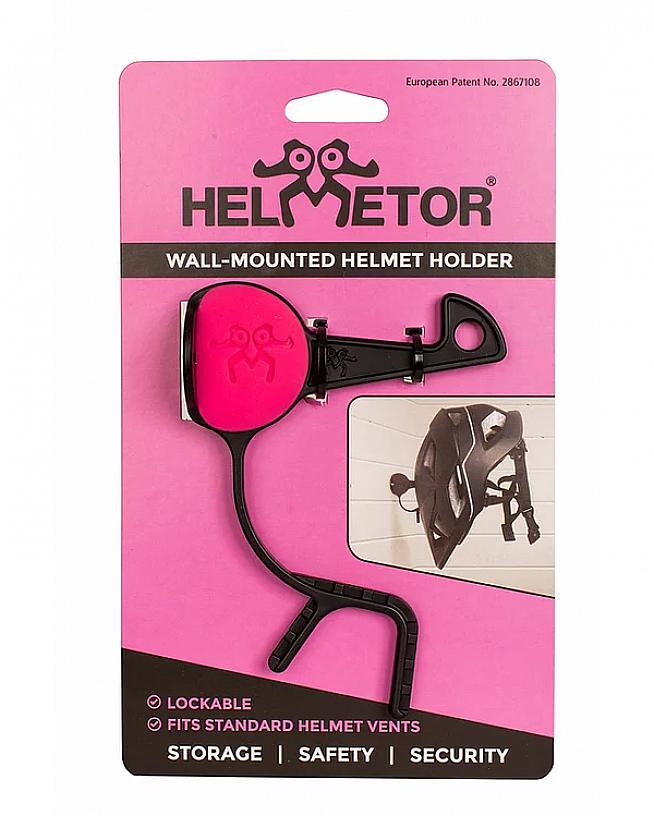 Billed as a wall-mounted helmet holder, Helmetor is simply a little plastic clip for securely hanging your bike helmet on.
It may seem the very definition of a solution to a problem no one has - but, as I've recently found out, it is in fact an elegant solution to a problem that I do have. Or, to put it more accurately, a problem that my other half has with my habit of chucking my helmet on a shoe rack by the door at the end of a ride.
Apparently this is not a unique problem, which inspired Timothy McCrea - the man behind Helmetor - to come up with the idea of a wall-mounted holder for your lid.
It's a simple enough product to look at, and very easy to use: just hook a helmet vent over the lower clip, which has enough spring in it to allow you to pop the upper clip securely into a second vent. And voila - your helmet is stowed.
The Helmetor comes with a couple of screws for installation - though you could probably get away with double sided tape given the low weight of a helmet - and if you fix it to a door rather than a wall as I did, you can have the job done in two minutes.
You might want to set aside another few minutes play time for popping your helmet on and off its new holder (strangely satisfying).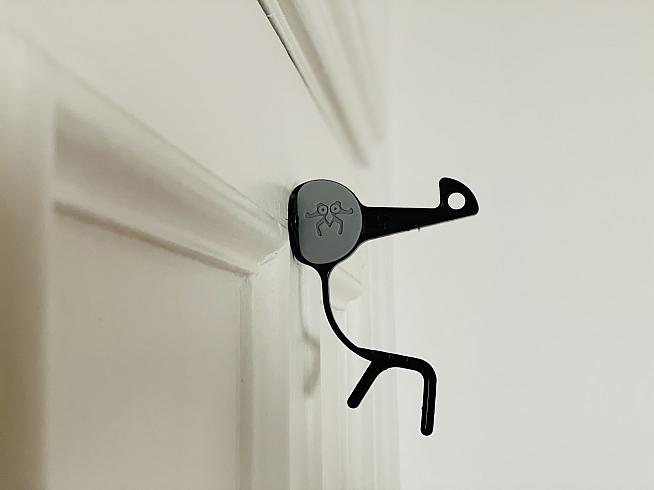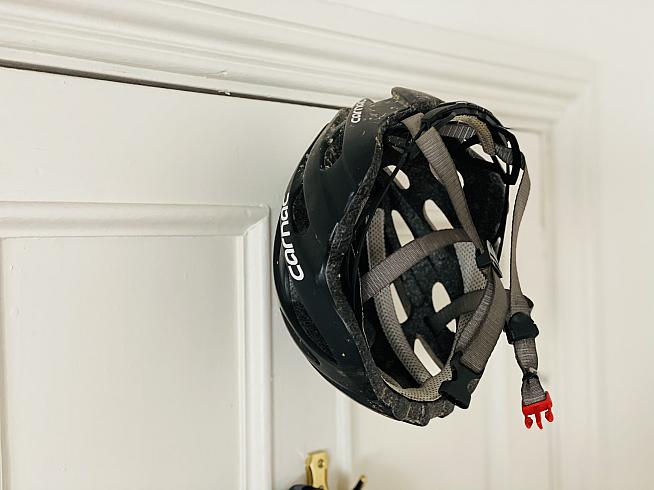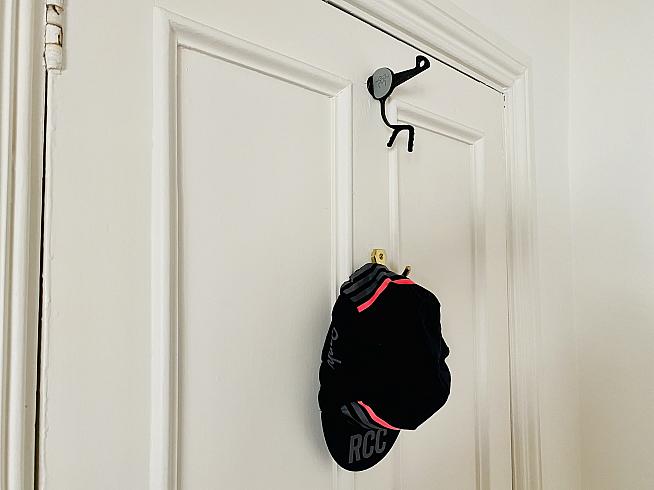 There's a lot to be said for knowing exactly where your helmet is at all times. It saves time hunting around under a pile of kids' coats and gloves when you're ready to go out for a ride. And it keeps your helmet safe from being kicked or stepped on.
A coat hook would arguably do a similar job, but the clever thing about Helmetor is that it holds your helmet securely so there's no chance of accidentally knocking it to the floor.
The upper clip also has a hole wide enough to fit a lock through, so you can prevent someone walking off with your helmet if you're in a shared space. Come to think of it, with more people commuting by bike a row of Helmetor hangers would be a neat addition to a workplace changing area or cloakroom.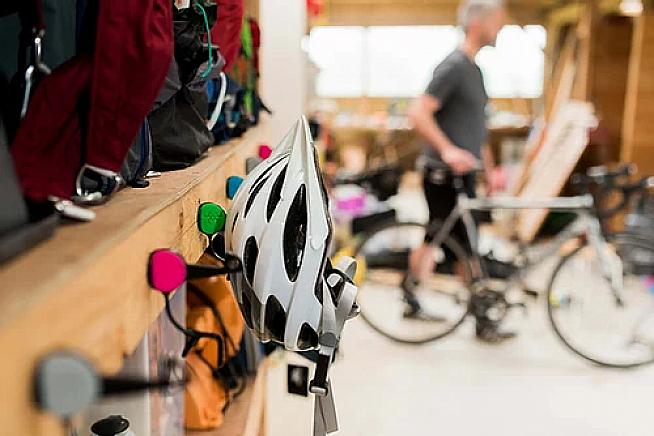 Available in bright blue and pink as well as the sober grey tested, Helmetor might even swing the deal in persuading children to hang up their helmets.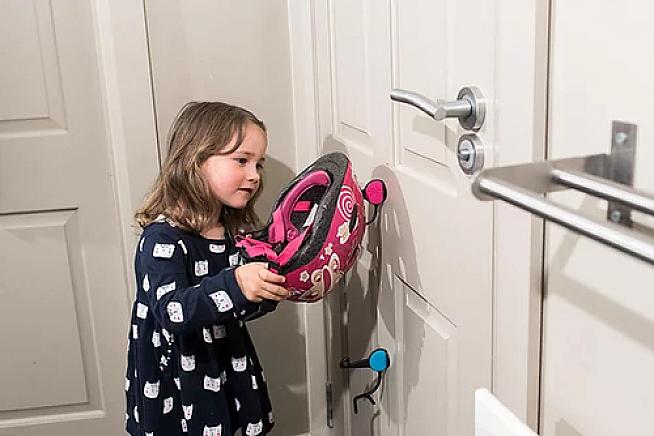 I have to hold my hands up: Helmetor is a deceptively smart bit of kit.
The first step is recognising you have a problem; the next step is Helmetor. Because as it turns out, one man's space junk is that man's wife's space-tidying treasure.
Wall-mounted Helmetor, £12.95 from www.helmetor.com
0 Comments