I loved my Garmin - my Garmin told the world what I'd been doing through the medium of Strava. It was my constant cycling companion, tracing digital lines around the county and supplying boasting rights on my own carefully selected KOMs.
It had colour, it had squawks and bleeps, it told me how hot it was, how far I had left to go (always in KM, keeping my ageing brain fit with the mental gymnastics of converting my distance and speed to miles) and it had flashy colours for and stuff.
Sadly, those salad days were not to last, as my eyesight and dexterity began to diminish becoming merely 'adequate for a man of my age'.
Using the touchscreen became an exercise in finger stabbing so furious it could compete with a drunken confrontation between opposing football fans, and the once legible figures on the increasingly blurry screen caused me to dip my face to the handlebars more than one of those bird-shaped perpetual motion desk toys.
The final straw for me was not caused by my refusal to accept the tragic deterioration of my ocular functions, but when I had to stop mid-ride to fix a puncture and a blade of grass, or a vengeful ant, managed to caress the screen in such a way as to discard the data up to that point.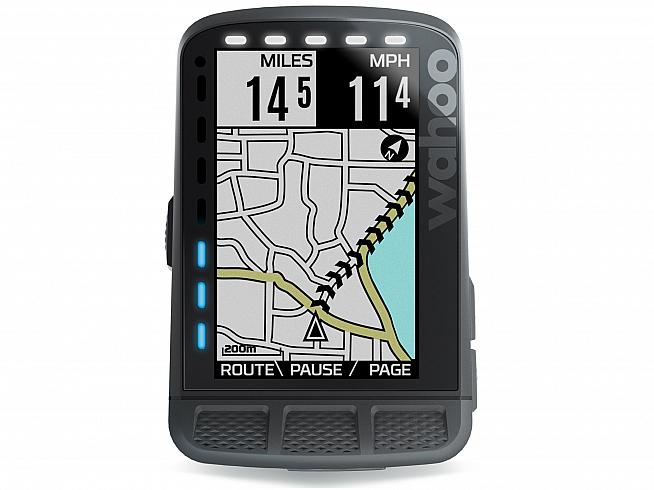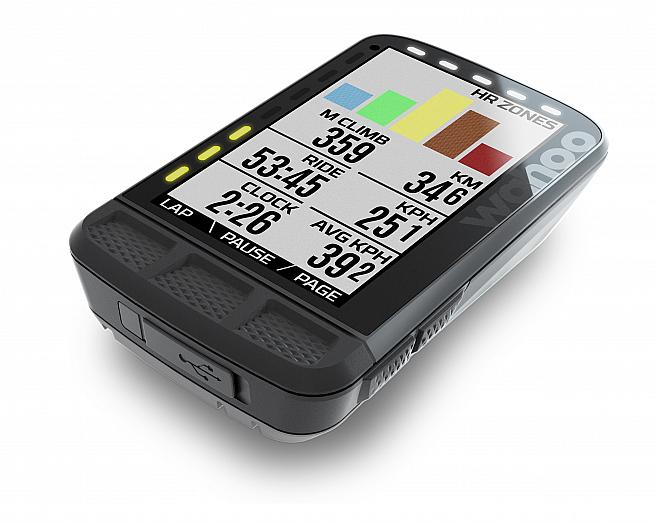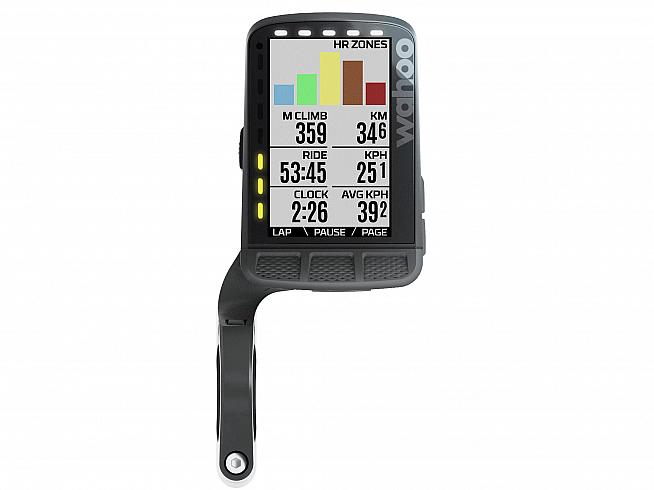 So (taking advantage of a generous discount through work) I swapped my Garmin for an ELEMNT BOLT, and was no way persuaded by the aero advantage claims, no sir-ee.
The high-contrast, monochrome screen gave me clarity, even without my varifocals - and even if I struggled there was still the ability to zoom the display in and out. The positive push of the buttons were reassuring enough that I figured I could operate it with my fists, if necessary. The real clincher for me was the improved connectivity - magic bluetoothing sucked my ride from the unit and posted it to the interwebz before I had a chance to take my gloves off.
Lately, I have been getting into adventure biking, getting lost on the byways and footpaths in my local area. I've lived in my home town for the best part of half a century, but there are still lots of new roads and bridelways I've yet to discover round here, and the mapping on the BOLT is second to none.
The BOLT, however, lacked something in clarity due to its size, so when Wahoo brought out the ELEMNT ROAM, I was anxious to give it a try.
Licence to ROAM
Wahoo say the ROAM was created for cyclists to "ride further, longer, and explore new roads or trails". Say no more, Wahoo; with a cycling trip to Slovenia booked, I packed the ROAM along for the ride.
Not only is the ROAM's 2.7" screen larger than the BOLT, it also has a colour display. It's pin-sharp, and Wahoo's choice of a simple palette makes glance-reading maps clearer and easier to pick out features like main roads and other geographical features.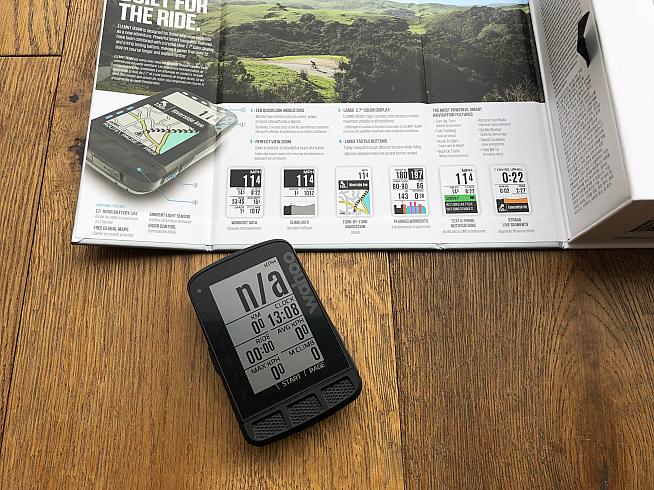 Other new features include an ambient light sensor that automatically turns the screen backlight on or off and adjusts the brightness of the screen, and "quick look" LEDs running along two sides of the display. The LEDs can be programmed through the accompanying app to indicate metrics such as power level, heart rate or speed.
The ROAM boasts new Smart Navigation features that can automatically direct you back onto a planned route when you go off course, create a new route on the fly, or help you find the fastest way home.
Free ride exploring is a delight, giving a vibrant breadcrumb trail and visibility of nearby paths to pick or ignore and other features, such as back tracking and return to start which have been useful when I've belligerently ignored the right path, or encountered an mechanical and need a quick way back to salvation.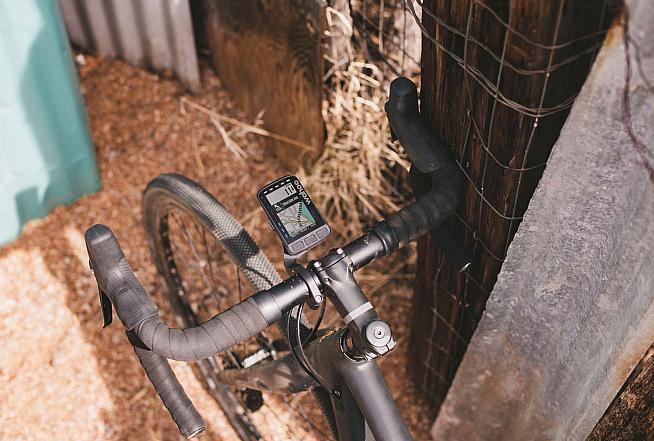 Loading previously-ridden routes onto the ROAM (and the BOLT, incidentally) couldn't be easier with the dedicated app - none of that drag and drop nonsense that Garmin put you through, especially if like me you don't always have access to a PC with a USB socket (and and operating system that recognises the unit as an external drive).
On our Slovenia trip we were navigating using maps and a road book for the first two days, but then had the good fortune to meet a fellow traveller who was doing the same route as us. He kindly sent us his GPX files over via email. It made the rest of the trip less stressful and saved us from missing a few important turns. I let Mrs Lul use it on our trip, having only ever used Garmin before, and within hours she was converted.
The ROAM is half as expensive again as the BOLT but the colour display and size trumps this extra layout. Wahoo claim a battery life of 17 hours, and even powering that extra colouring I didn't notice any degradation in battery life.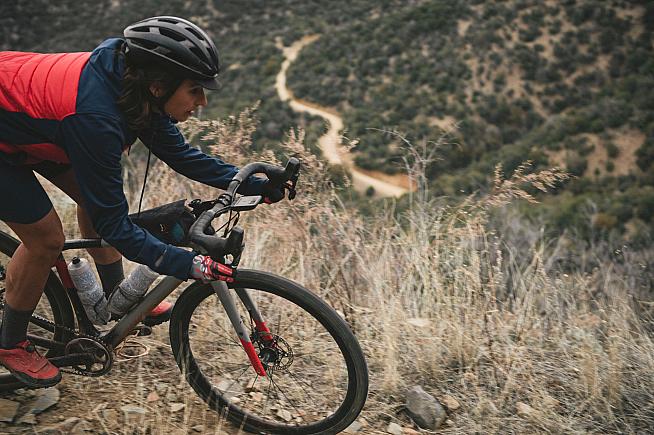 If you're upgrading from a BOLT you won't be disappointed; the ROAM builds on the already excellent feature set and delivers an even better experience.
Being a slightly larger unit (58.4 x 89 x 17.8 mm, 93.5 grams) the ROAM it didn't fit my BOLT mount. Although the quarter-turn fitting is the same, it's not far enough out front to stop it fouling on the handlebars. No worries though, as the ROAM comes with two mounts in the package - I thought the rubber vibration damping a nice touch considering the terrain it's intended to be used over.
The unit I've been lent has to go back to Wahoo soon and I'm not sure who'll miss it most, me or the missus. I expect I'll have to raid the savings fund to buy not one, but two.
Much as I love the BOLT, I love the ROAM more - and I have to think of my poor eyes, don't I?
Wahoo ELEMNT ROAM, £299.99 from uk.wahoofitness.com
0 Comments