Wind is such a boring word, and an uncomfortable condition, so humans have made up a myriad of names to describe the air's motion, leading to other items hoping to share the power of their namesake. Volkswagen have used the wind to inspire their cars - the Passat, the Jetta and, in what I recently realised was a lifetime of misunderstanding by me, the Golf.
Campagnolo take a similar theme with their wheelsets: Ghibli, Bora, Eurus, Zonda, Shamal and Scirocco are all names plucked from the wind. Being myself the source of many a warm, wet wind from the South, my favourite is the Scirocco; but the one that seems to inspire the most is the Mistral.
The Mistral is a strong, cold, northwesterly wind that blows from southern France into the Med. Its strength and ferocity as it speeds along the valleys of the Rhône and Durance are part of what makes the air in the south of France so beautifully clear - dust and pollution are banished from the atmosphere (and presumably dropped somewhere less aesthetic).
It also has a reputation of bringing good health, drying stagnant water and mud as well as pushing the aforementioned smog away - in some parts it is called 'mange-fange' or 'mud eater'.
I digress.
Anything sharing this monicker has a lot to live up to. Maserati built a Mistral in the 1960s and Willerby named one of their caravans after it. I'm interested in neither of these things. The Mistral that holds my particular regard is the range of winter wear from Galibier Velo.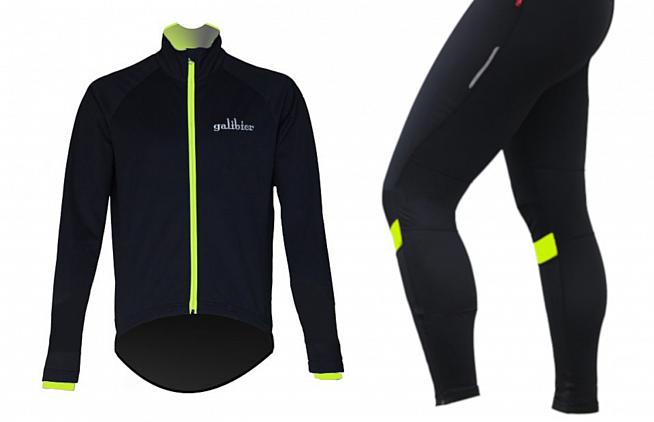 Mistral Foul Weather Jacket
I've been putting the Mistral Foul Weather Jacket (that's its actual name) through its paces for most of the autumn. Now in its fourth edition, the Mistral uses a three-layer, German-made membrane which is just 1.2mm thick, but designed to "block fierce north winds and keep you warm in November downpours".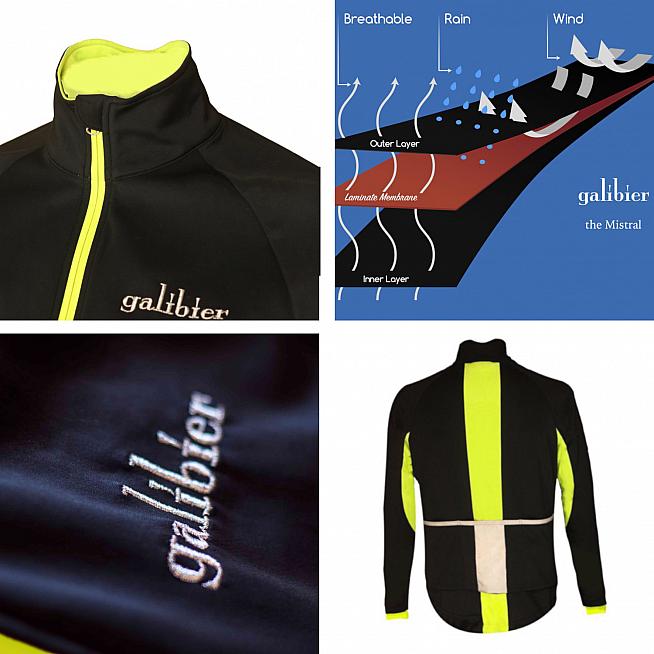 Having been told by Galibier that the jacket was good for late-year rides accompanied by nothing more than a base layer, I tried it out one day when it looked chilly. My wife insisted that I went back upstairs and put some shorts on, though.
The day itself turned out to be much warmer than first anticipated, yet the Mistral was not overly uncomfortable. I was definitely hot, but not in a way that made me want to strip off (again). This highlighted, for me, the jacket's superb breathability.
The stretchy material fit snugly round my corpulent upper body but never felt restrictive. The closest I got to testing its water-repellency was when I missed my mouth with my bidon and sprayed it down my arm instead. The water beaded off artistically, except the stuff that went down my neck and inside the fleece-lined collar.
The jacket's clever inner cuffs, delightfully high-viz, kept any draught or moisture at bay. The rear pockets are capacious enough for any of your ride essentials, and have drainage holes for when the inevitable happens, but were a tad high for someone like me with arthritic shoulders. The advantage of this is that your junk is kept away from rear tyre spray.
A massive yellow stripe down the back reminded me of a paint accident in a Pepe Le Pew cartoon, stylish as it is. My second favourite feature after the cuffs is the spangly maker's name, embroidered over my left moob.
Mistral 2 Winter Bib Tights
Roll on a few weeks to the arrival of my matching Galibier Mistral 2 Winter Bib Tights. Designed for riding in conditions ranging from "a bit chilly" (10C degrees) to actual freezing (-10C degrees), the Mistral tights have a fleecy "Super-Roubaix" lining with strategic panels being reinforced with a windproof and water-repellant membrane.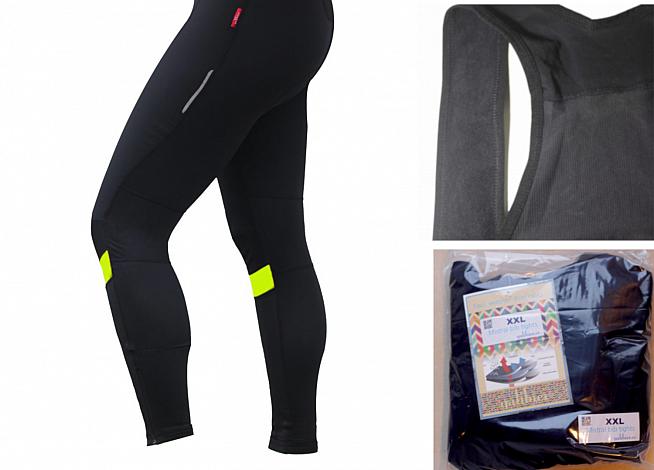 The fit and comfort was very similar to the Auron shorts I tried in the summer, with the legs a little longer than I'm used to, which is no bad thing.
I've found that other winter tights have left windy gaps and freezey ankles, but no such issues here - helped in part by the YKK ankle zippers which allow a snug fit. This is good news for cyclists like me, whose body proportions may (in winter months at least) be described as undertall for their weight.
My first sojourn kitted out top-to-toe in Mistral was the Evans Cycles Sussex Sportive Cross, an event full of muddy puddles, leafy bridleways, windy roads and chilly climbs.
An early start had no effect on my comfort and the constant threat of rain was encouraging - it's not often that a cyclist like me will check different weather apps on their phone to click his heels at the worst of their predictions.
The few showers that I encountered were shrugged off like my spilt beverage, and Galibier's ensemble kept my toasty warm all the way round and afterwards, while watching madmen and women ride round Ardingly in the British CX Nationals.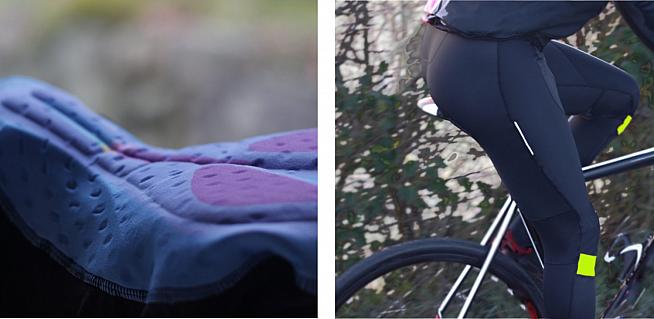 The tights are fitted with Galibier's Endurance chamois pad, which behaved itself and stayed in place on my not-quite-endurance-length test rides. A flash of high-viz yellow below the knees is a welcome safety garnish, although perhaps some reflective detail on the rear would also be useful for traffic approaching par derrière.
Overall comfort and performance from Galibier is once again top notch. I can't see myself wearing anything else while riding this winter, especially when complemented by Galibier's deep winter gloves.
Best of all, the whole package comes in under £150: considerably less than you might pay for just a jacket from certain Italian schmutter-mongers.
Galibier Mistral 2 Winter Bib Tights, £74.20 from galibier.cc.
Galibier Mistral Foul Weather Jacket, £72.76 from galibier.cc.
1 Comments