I don't drive, so have to use my bike to get pretty much anywhere; this can be a long ride to meet friends for a drink but is most often a reasonably short commute to university. I find cycling in jeans incredibly uncomfortable, so for any distance cycled I would usually wear black leggings and a synthetic jersey in the summer, with a jacket at night and during winter.
When this has to be teamed with a backpack of laptop and books, I do bring a second outfit that I change into after a sweaty wipe down in the toilet. However, on most occasions I am guilty of remaining in my "lycra" and being branded by several groups of friends as "the one that lives in lycra".
This didn't faze me to that much of an extent until the athleisure trend became a bit embarrassing to be associated with, so I had been on the lookout for functional active wear that didn't look too "active".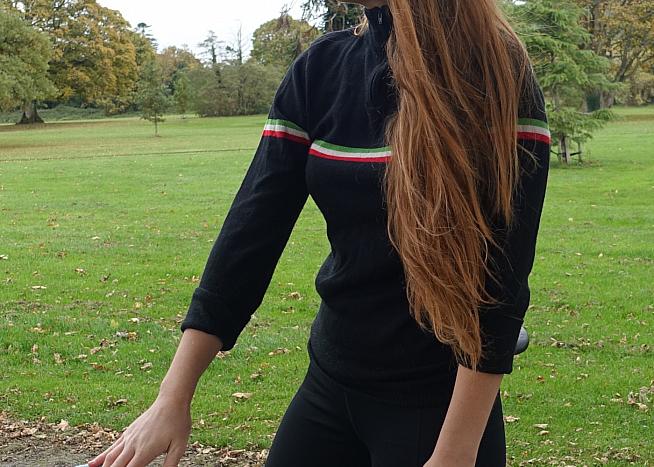 The Italian merino jersey from Jura Cycle Clothing seemed to tick all the boxes. Made of 100% merino wool, it's got the traditional good looks of a retro cycling jersey but is understated enough to pass as everyday wear when off the bike.
The jersey arrived in an appealing linen messenger bag - a nice touch - that I have used on occasion despite the popper unfortunately breaking after only a few pops. The most striking initial feature of the jersey was how soft and lightweight it felt on; it's a pricey piece but it looks, and really does feel, quality.
The most prominent feature of the jersey in use is the merino wool's absorbency and antibacterial properties - qualities that I hadn't expected to be a "real thing" until I found myself feeling quite comfortably "not disgusting" after three full days' use during the end of the heatwave this summer.
This may be down to Jura's use of H2Dry yarn, a technical treatment which they say accentuates the wool's natural properties. At any rate, I was able to eliminate my sweaty wipe down and had far fewer clothes to wash that week. Towards the end of a deadline, where I left the library late at night into temperatures of ~10 degrees, I felt surprisingly warm and didn't envy those getting into cars as much as I usually would.
As we move into the cooler weather of autumn, I'm feeling the benefits of the jersey's high collar. The midweight merino fabric is still serving me well, with or without a base layer depending on the temperature outdoors.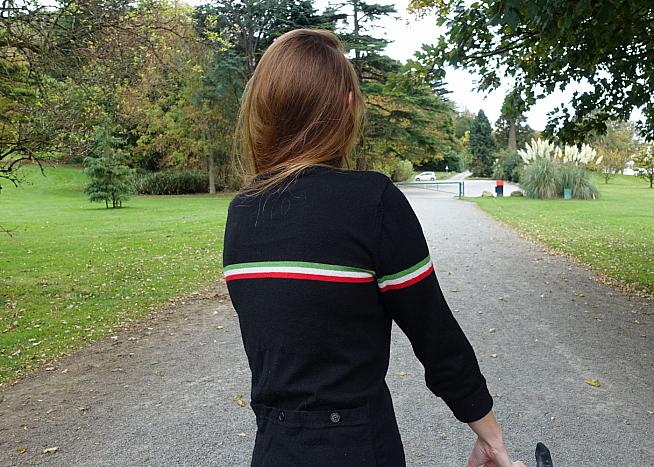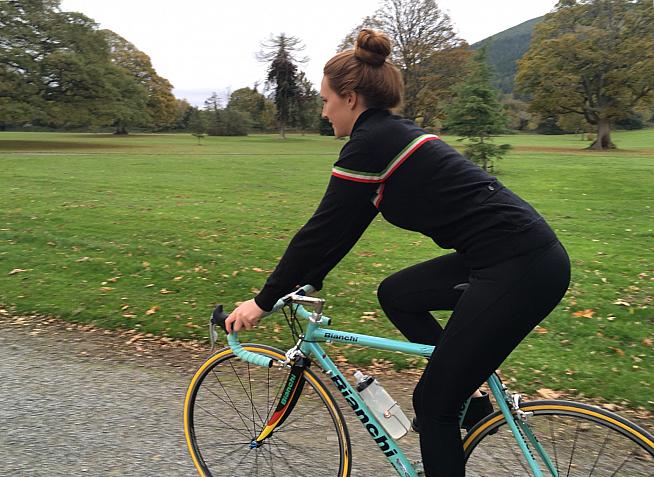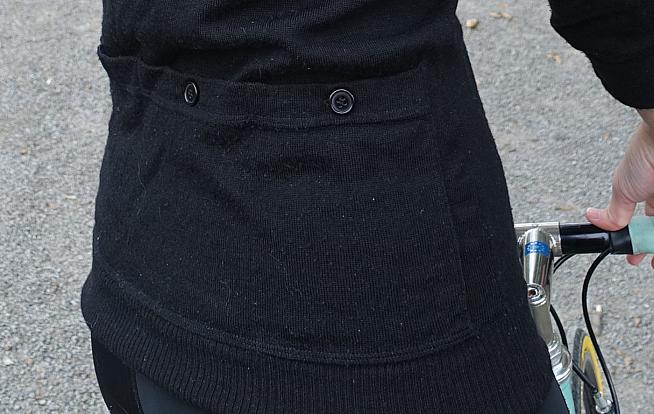 The retro style and material of this knitwear is so refreshing. As described, it is certainly functional activewear, but wearing it around university and town I felt much more sophisticated than "athleisure" wearers or gym goers.
As for sizing, I usually wear a size 10 but ordered a small (recommended size 12) for the longer length. It fit nicely around my hips - albeit a little tight - but unfortunately swamped my waist and shoulders. The fit felt quite similar to many menswear pieces I own.
Although a smaller size may rectify this, I am slightly dubious due to the lack of tapering at the waist and how top heavy it came out. I washed the jersey at 50 degrees (recommended wash is 30 degrees) to shrink it slightly, which worked well for the shoulders only. It has the potential to be an incredibly flattering jersey on some wearers, but for me the fit does not quite reach the level my womenswear jerseys have. Furthermore, it is mildly see-through such that in some lights the outline of my underwear could be seen.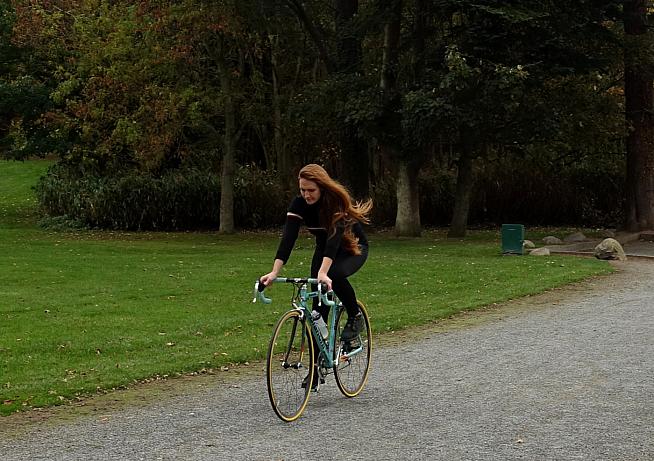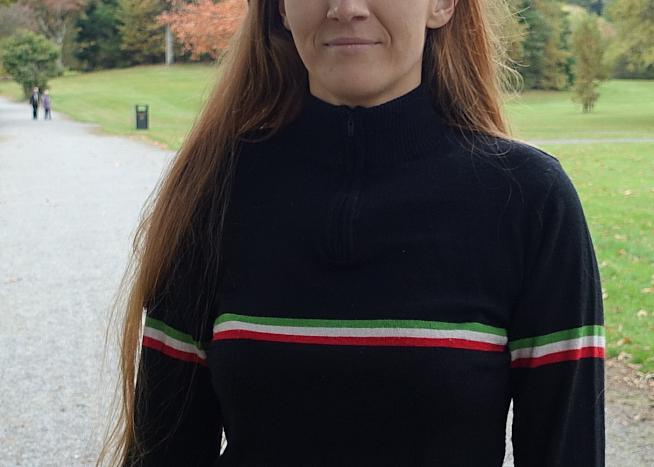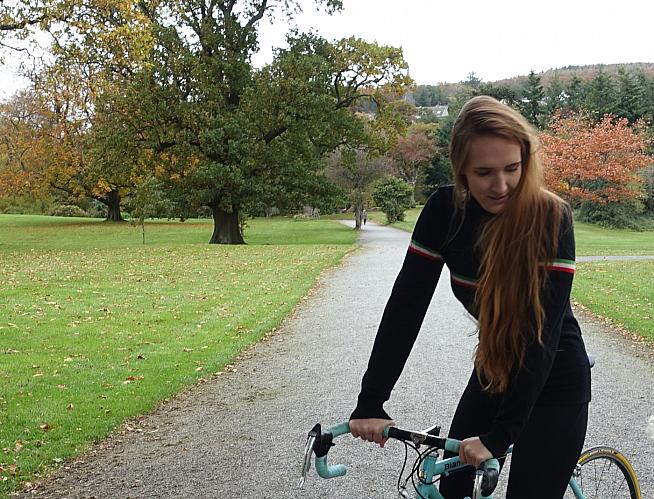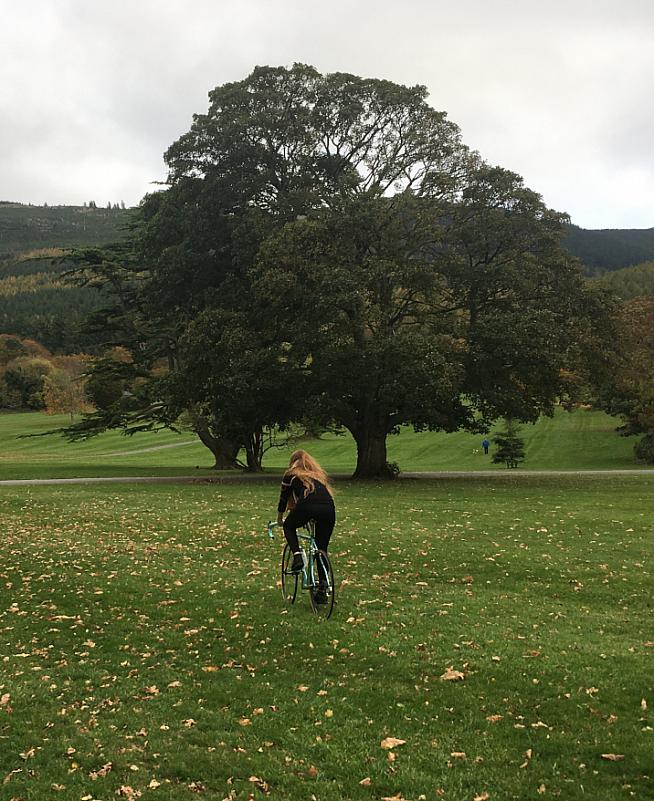 The buttoned pockets are another great feature of this jersey. I would usually take a bum bag for cycling as I've never trusted elasticated back pockets, resulting in a sweaty waist and some odd looks.
I trialled the pockets of this jersey with credit cards, keys, phone and small purse, with uncertainty at having to unbutton from behind to retrieve my phone to check directions or change music. However, I found that I could simply manoeuvre my iphone SE around the side of the button and felt quite comfortable that it would remain back in place. Similarly, I have been happy to continue using for money, keys, receipts, etc.
Overall I've been impressed with this jersey and regularly wear it even on days when I've no plans to ride the bike. The fact that Jura are based nearby in Lewes, East Sussex is a nice coincidence, and you can even have your jersey personalised with flock or embroidered text and logos which adds to the appeal.
The Italian Merino Cycling Jersey - £90 (currently £75) at www.juracycleclothing.co.uk.
0 Comments