With the 'Beasts from the East(s)' finally subsiding and that big bright yellow tepid thing appearing fleetingly in the sky, thoughts are firmly focused on Spring/Summer and that unbeatable feeling of riding in short sleeves.
However, living on an island with especially high precipitation, prone to squall, wildly varying AM to PM temperatures and seemingly water-retaining asphalt surfaces, requires an almost psychic level of kit prep prior to a ride. Oh, how we jealously regard our 'Brexited' acquaintances in Spain, Italy and France with their uniformly charming black, baby's bum tarmac roads and serotonin creating temperatures. Please let us back in!!!
Where was I... oh right: Galibier's VentUltra Gilet.
There are many pieces of clothing vital to cycling, whether recreational or racing. Bib-shorts, jersey - long or short sleeve, socks (of the correct length), shoes - specific to pedal variation and helmet (despite what Mr Boardman professes). You could argue that all other items are individual to choice or specific to seasonal changes or parcours - knee warmers, leg warmers, arm warmers, gloves, overshoes, cap, headband...the list goes on.
There is, however, one piece of kit that I would argue is ubiquitous and essential for any cyclist to own and have within arm's reach on any ride - the humble gilet.
The gilet is a marvelous piece of design and needlework. It is a given that layering up is the best way to keep warm and regulate your body temperature, and as such the gilet acts as a cyclist's hot water bottle (but with less scalded fingers).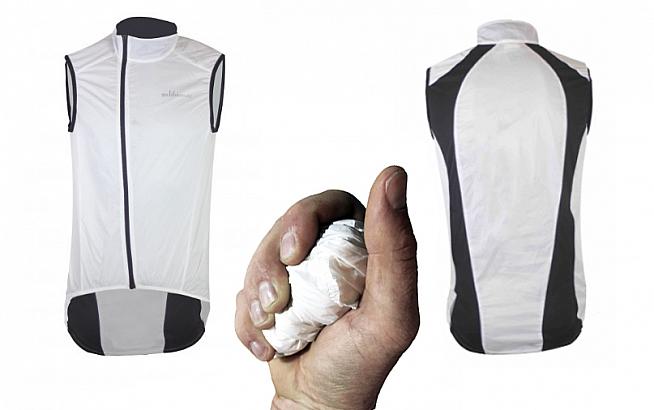 The versatility of a gilet is unparalleled in the world of riding bikes; it can be put on over most clothing as an extra layer against the cold. It should be small enough to live in your jersey pocket without causing 'utility belt bounce', have a decent amount of wind-proofing, and offer resistance to light rain. Basically, it should be your go-to item when you need a warming hug against the elements.
When your core is warm it will happily release blood to your extremities, which is good news for your digits and pinkies. When your core temperature drops, your body's natural defence is to stop sending blood out and keep it for the vital organs found centrally. So, the simple rule here is: if you want warm hands and feet, layer up and care for your core.
The VentUltra Gilet from Galibier.cc does a ruddy good job of ticking all of the above and then some. It has a good 'anatomical ergo fit', reflective highlights, a high neck and access points to your jersey. It packs down literally into the palm of your hand and at a scant 59g is lightweight in your back pocket when riding.
It's made of five different materials; 'VentUltra' refers to the windproof fabric on the front, the rear is made of Ripstop Ultra while the sides are Lycra to ensure a bit of stretch for a close fit.
Style-wise it is an understated yet subtle white, with a contrasting offset black zip; this would seem, initially, only to serve as a fashion statement, but in reality is an astute touch to prevent zip-on-zip doubling over a jersey with a central zip.
Perhaps the most appealing draw to the VentUltra Gilet is the price: £36.00. I mean come on, that is a bargain. It is less than half the price of any of its rivals and perhaps a quarter of the cost of the big-name clothing manufacturers.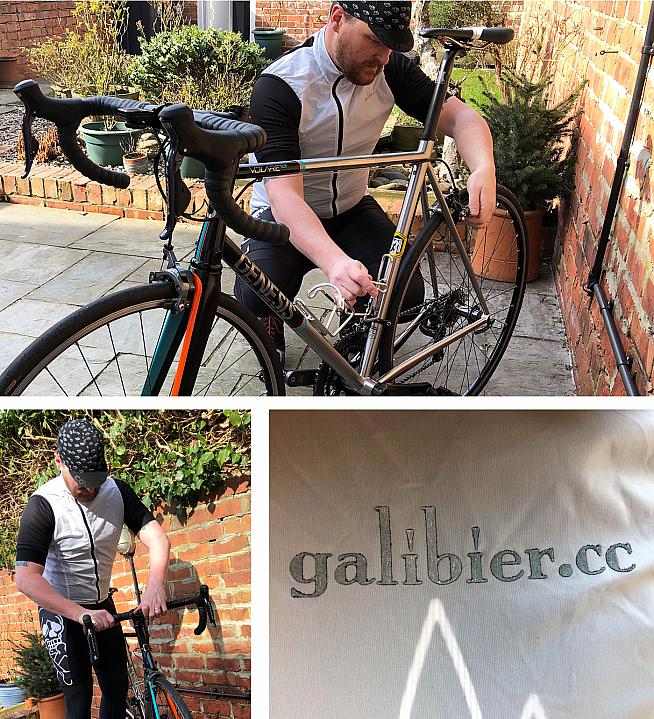 Don't let that price tag fool you; the old maxim 'buy cheap, buy twice' cuts no ice here. For the record, I also own a 'premium' brand's understated yet subtle white, with contrasting black zip, gilet (please note no offset though) and I am very much struggling to fathom the difference, except to my credit card and my zip-on-zip doubling angst.
So, in summary; if you don't already own a gilet, can you even really call yourself a cyclist?! The VentUltra will revolutionise those chilly morning starts, keep you rain-free on the front of your group ride, and increase your enjoyment of those long alpine descents.
Get out there, and get involved in the majesty of layering up.
Galibier VentUltra Gilet, £36 from galibier.cc
0 Comments