Le Col have been around for a few years, founded by professional cyclist Yanto Barker. Their products come with the promise of having been "designed and proven in the pro peloton" and they are made in Le Col's own factory in Treviso, Italy. They provide kit for a couple of pro teams: Storey Racing and Team Wiggins, so my expectations were pretty high.
The women's short sleeve undervest arrived in a large box with a photo of Yanto, looking suitably pro, printed on the inside. There was also a message from him telling me to have a good ride.
The undervest is made from Coolmax, which is designed to be breathable and to wick moisture despite being 100% polyester. It comes in black and is cut to an ergonomic fit. It's a good length, very comfortable and, although it is called a vest, it does have sleeves.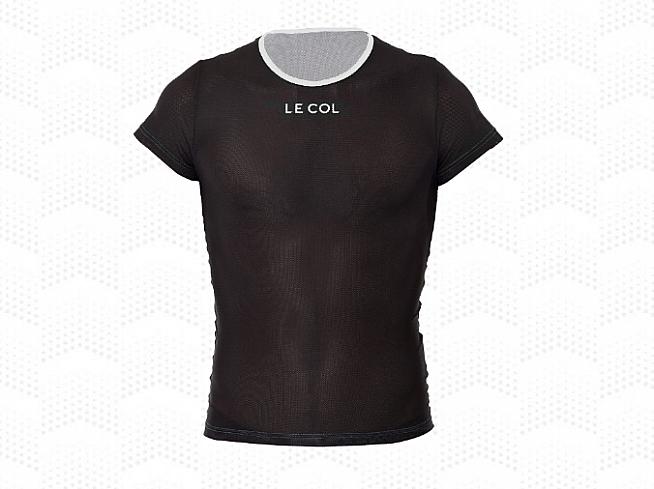 I tested the undervest in a size small (the smallest available). The fit is good except for the sleeves, which are quite baggy on my arms; and these are not the arms of a pro peloton rider. If you're wearing it under a relaxed fit jersey this is fine, but the sleeves get bunched up under a jersey that is cut to more of a race fit.
The undervest is designed to be used in all conditions, and I experienced most of them during a single ride on a day which was breezy and cold (3°C) with occasional sunshine and a couple of hailstorms thrown in for good measure. I rode with the vest under a long sleeve jersey and a gilet and was impressed that I remained warm throughout the ride.
At this point I should mention that I am a Geordie, so going out in a hailstorm without a coat is par for the course. Even so, the thermal qualities of this vest were apparent. Testing out the wicking qualities however, was going to have to wait for a warmer day.
Fast forward seven days and the temperature had rocketed to a balmy 13 degrees. I daringly dispensed with the winter tights, but kept the long sleeves and gilet. Again I was warm throughout my ride, without overheating during the climbs. The undervest also stood up to a damp and chilly morning on the mountain bike when I did resort to a jacket. On both occasions the undervest did a good job of wicking moisture away so I didn't get cold at any point.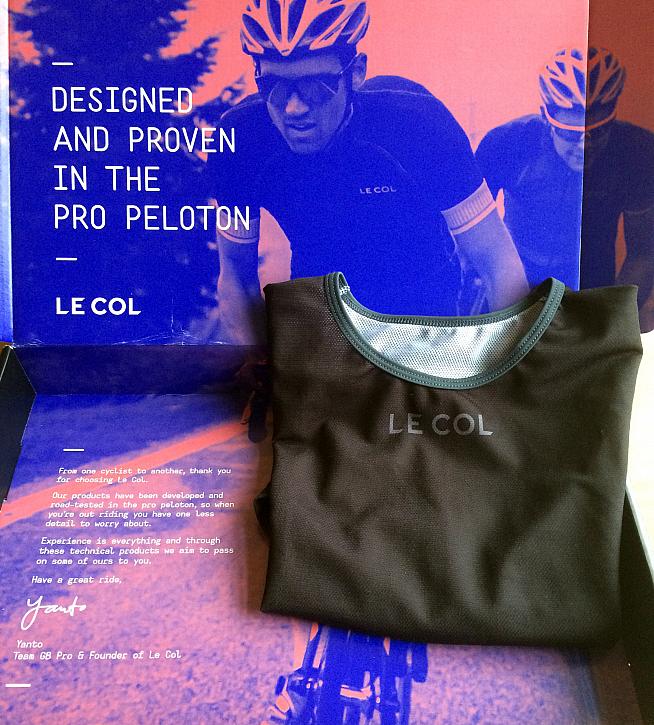 Polyester base layers sometimes come in for some stick for getting a bit whiffy. I adopted a highly scientific approach to testing this. I didn't wash it between rides. Then after ride number three I addressed my husband with the well-known Geordie chat up line, "do you want to sniff my vest pet?"
The expression on his face suggested this was quite low down on his bucket list, but he eventually relented and I can confirm he lived to tell the tale. The vest was not in the slightest bit minging.
Baggy sleeves and slightly traumatised husband aside, this undervest is a welcome addition to my cycling wardrobe and copes well with some pretty chilly conditions.
The Le Col women's short sleeve undervest is available in size S - XXL priced £35 from lecol.cc.
0 Comments