On first impressions the CEP short socks are a high-quality piece of kit: you can feel the fit and strength of their material when you wear them.
Made in Germany by compression garment specialists CEP, the short sock features an anatomical fit and targeted metatarsal compression to provide support for endurance athletes. The listed benefits include:
Metatarsus compression zone for arch stabilization
Optimised achilles tendon protector
Heat and moisture management thanks to hydrophilic design
Air channels for ventilation in the foot region
Antibacterial, odour-reducing properties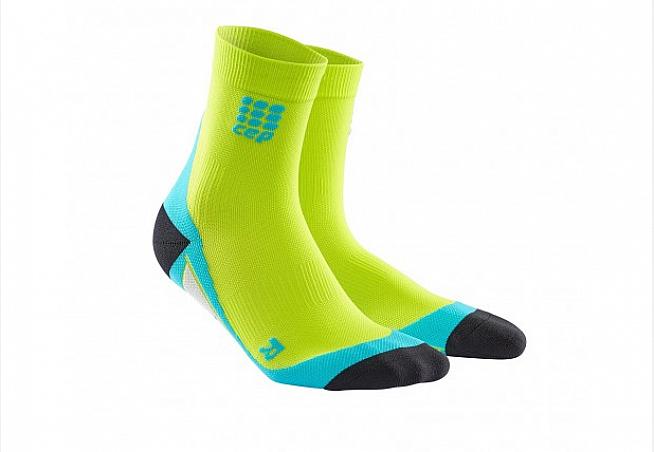 I didn't know that a humble pair of socks could work such magic, but credit to CEP. When I tested the socks in the first few days of spring on an incredible - and rainy - tour of Wales, they did not disappoint!
I often have issues with socks being sized too large (I'm a size 4), causing some socks to be too big, or moving in the shoes whilst riding creating painful wrinkles in the long rides. This did not happen with CEP socks, which are sized according to ankle circumference and cater for sizes from 18-29cm.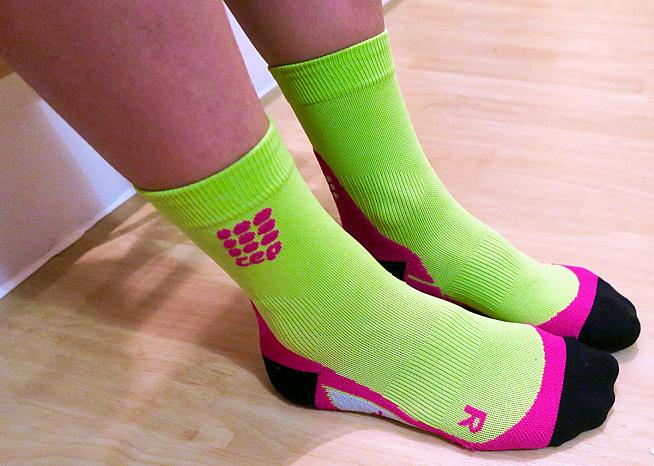 Their anatomical fit is bang on. It's so precise that CEP even distinguish the left and right socks for you! The close fit meant that I had no discomfort on the toughest and longest rides either. I at times get a 'pins and needles' sensation when my feet get tired, but with these perfectly fitting socks that didn't happen.
CEP explain how they have reached the extra comfort for the short socks: "The targeted metatarsal compression provides support and gives you more power while the proven medi compression reduces swelling." The brand's experience in the field of medical compression therapy and compression garments clearly comes to bear here, and the difference with standard socks is noticeable.
The socks are constructed from 85% polyamide and 15% spandex. While the relatively thick material may be too warm for summer cycling, I'm confident these socks will be quite durable and ready to survive my high mileage rides as soon as the temperature drops into the mid teens and below.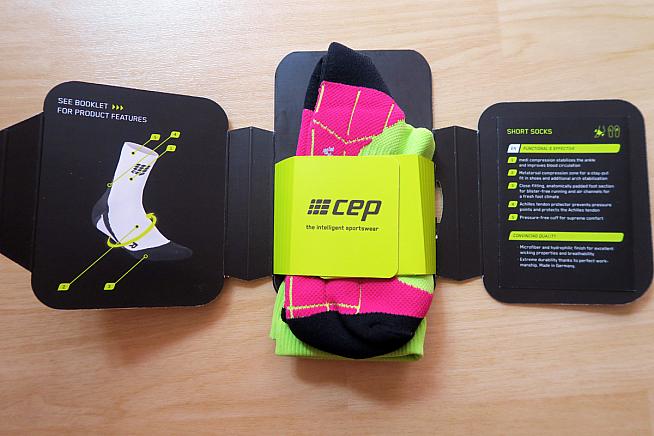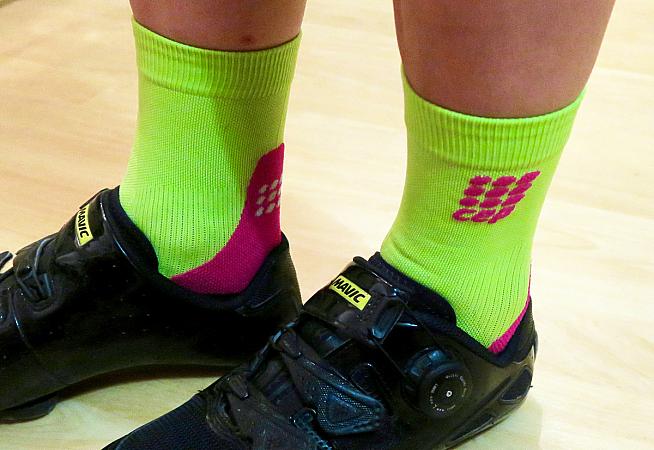 The CEP short sock is available in a wide range of eye-popping colour combos (and a few 'sensible' ones too) at what I think is a reasonable price of around £14.
If your feet are prone to blisters or swelling, or if, like me, you simply have difficulty finding a supportive sock that fits well, the CEP short sock may be just what you're looking for.
CEP Short Socks - www.cepsports.com/product/short-socks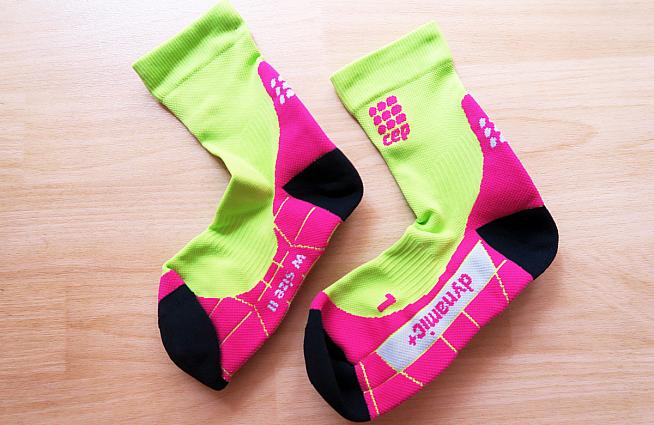 0 Comments