Swiss brand Assos, like time-travelling sleuth Austin Powers, have a formidable reputation in the shorts department but until recently I'd never "had the pleasure". I've been testing the T.Équipe S7 bib shorts over the summer and am happy to report that they're pretty groovy.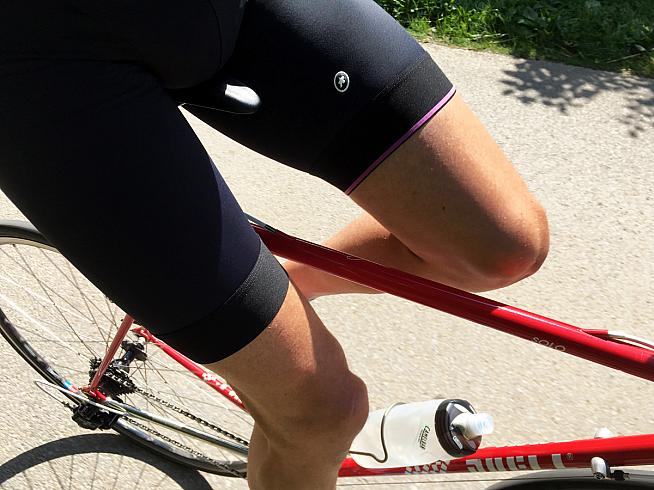 The T.Équipe S7 is Assos's top-of-the-line race/training short, designed for speedy whippets. I'm far from race-fit - two toddlers and a training programme centred around midnight snacks sees to that - but the size M shorts fit my 65kg, 5'9" frame perfectly: snug around the thighs, and not too tight around the shoulders.
Bib shorts live or die on the quality of their chamois pad, and Assos have opted for a memory foam number in fetching pink. It's a dual density chamois with two cushioned inserts for the sitbones overlaid with the pink waffle pad.
The chamois is ideally located and generously proportioned in terms of spread. The frontal extension of the padding does result in a visible 'pouch' effect but, unless you actually are Austin Powers, you'd have to say that's preferable to the shrink-wrapped look offered by a less padded short.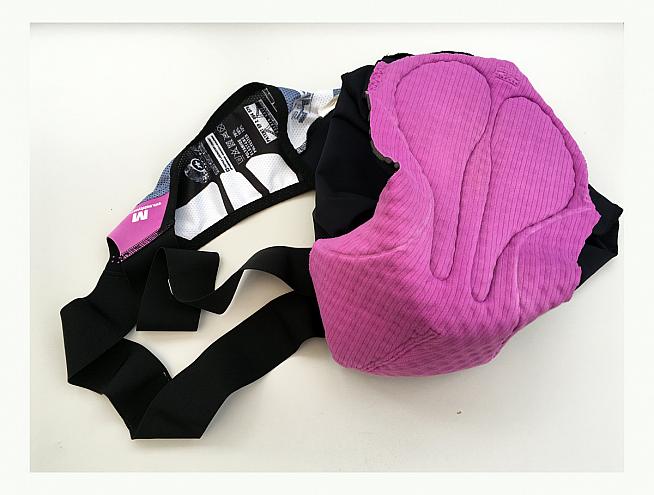 The chamois isn't stitched all the way around, which in theory is supposed to allow some movement in use. In practice I didn't notice this at all, which probably means it's working exactly as it should: the pad was remarkable only for the absence of any pain or chaffing in the saddle area.
The straps are particularly good: broad, flat, and nicely tensioned, they sit perfectly in place without digging into the shoulders. The back of the bibs is a lightweight mesh which allows for plenty of ventilation. I found it worked wonderfully, transferring moisture effectively to prevent any suspicion of sweaty back.
The fit on the legs is excellent too, offering just the right level of compression in use, and thanks to silicone strips on the hems they don't ride up the leg.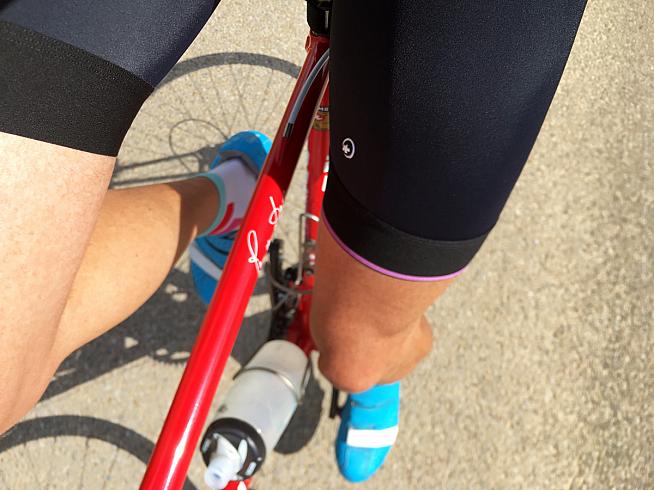 Styling is fairly understated, at least on the parts of the shorts that are visible; just a lilac stripe around the bottom of the left leg, and a couple of small rubber logos on the left thigh and right buttock. Sitting well proud of the material, these raised logos are actually a bit disconcerting if you happen to brush a hand over them. I thought for a second I'd developed an unsightly growth on my leg, and was relieved to look down and discover it was only Assositis.
More usefully, there are also reflective tabs on the back of each leg to help you stay seen in those long, dark Alpine tunnels.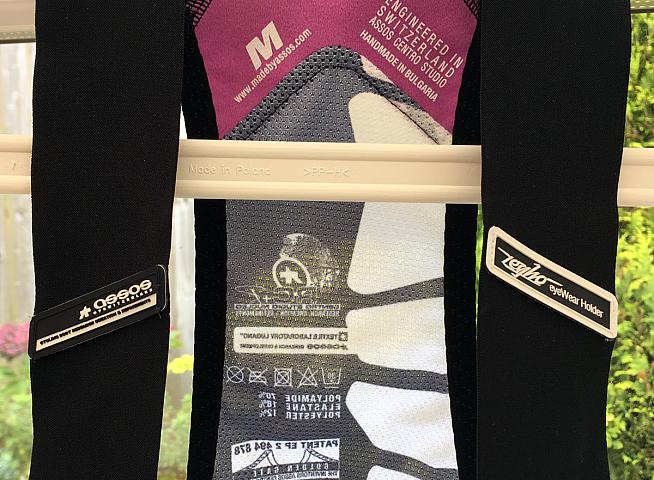 As you might expect with Assos, there are a few quirky touches too. On the front of both straps there's a small rubber tab - apparently these are 'eyewear holders'. Imagine, if you can, a scenario in which unzipping your jersey to hook your sunglasses into your bib short straps is preferable to the more conventional options of popping them in your helmet, pocket or jersey collar? I can't - unless you regularly find yourself cycling without a jersey on.
Then again, for anyone familiar with the Assos website, maybe cycling topless is not such a crazy thought. Because, apart from their cracking shorts, the other thing Assos is known for is their model, Assos Man - he of the unfeasibly chiselled torso and unflinching Terminator-stare.
I don't want to get on the wrong side of Assos Man, who I suspect is not so much a male model as a brand enforcer-cum-assassin retained by Assos to terminate cycling journalists who fail to meet the Swiss marque's exacting aesthetic standards. Of course, this may simply be industry gossip; for all I know, those missing cycling journos may return safe and unharmed some day.
Just to be on the safe side, as a mark of respect I shaved my legs before wearing these shorts on the Etape du Tour. And even though I peeled a neat four-inch ribbon of skin off my ankle with a razor, it was better than being crushed to jelly between Assos Man's oiled pectorals and thrown down a crevasse.
This year's Etape was a 200km loop from Briancon in the French Alps, finishing with ascents of the Col du Vars and the Col d'Izoard. It was my longest ride of the year and more than a little challenging, but despite this and the heat - oh, the heat! - the shorts performed utterly flawlessly.
All of which is a long-winded way of saying, if you're looking for a high performing, race- or sportive-ready pair of bib shorts, the T.Équipe from Assos are well worth a look.
And I'm not just saying that in case you-know-who is reading...
Assos T.Équipe S7 bib shorts, £150 from assos.com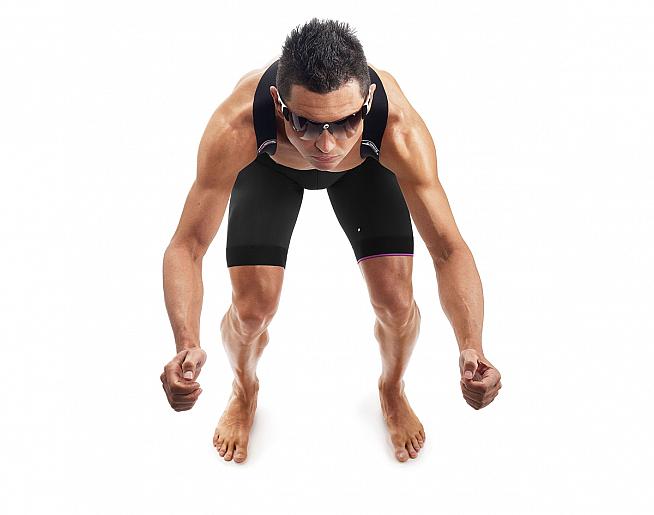 0 Comments