In A Ride Through the Greatest Cycling Stories, Giles Belbin (writer) and Daniel Seex (illustrator) provide 80 tales from cycling's history.
It's a slimmed down version of their book A Year in the Saddle which offers 365 stories. Each story focuses on one notable event or tale from cycling's past - mostly from the road, but with the occasional foray into track cycling.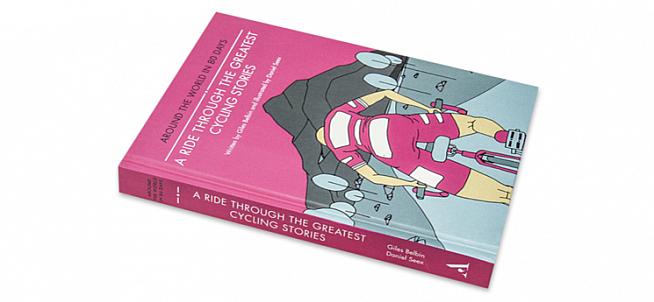 Each story gets a page of text and an illustration to go with it. The illustrations are great and many have a humorous tone to them. The text sticks to the facts of the story, letting it speak for itself and it's a combination that works well.
The two main things I liked about the book are the conciseness of each story and the fact they're served up randomly covering a variety of topics. Each story is a snippet and gives you just enough information without bogging you down with too much detail.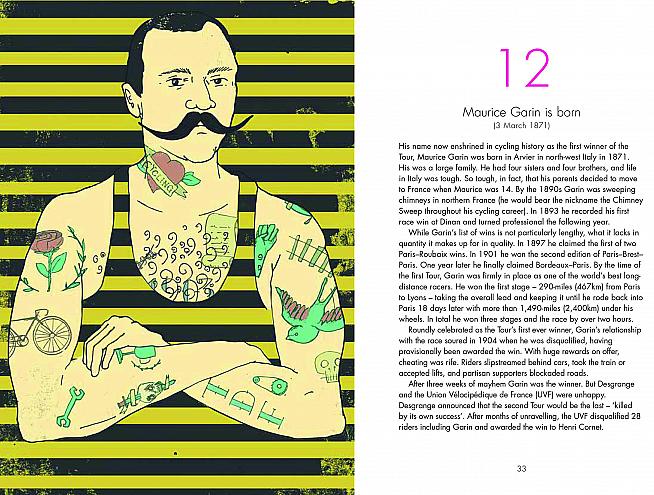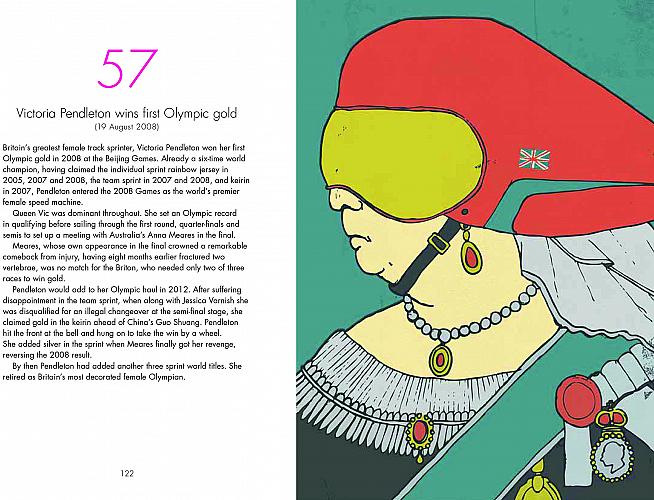 The stories jump in back and forth through the decades, so each story feels fresh and different from the last and you're never sure what's next. So on one page you'll be reading about the colourful life of Maurice "The Chimney Sweep" Garin in the early 1900s, hailed as the first winner of the Tour de France; dip in again and you're reading about Victoria Pendleton's track exploits at the 2012 Olympics.
Some stories are about an event, some about notable individuals or feats that have gone down in cycling lore. They're all interesting in their own right, at least for cycling geeks, and give you some insight about why names like Fignon and Coppi are held in high regard, or how famous races came to be.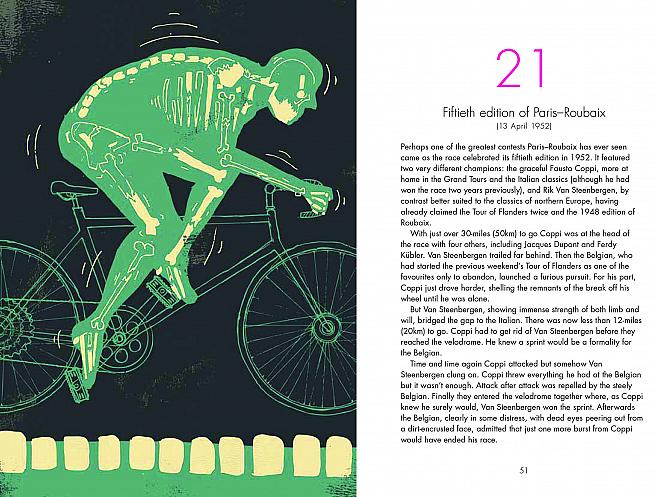 As a perfect primer for recent converts to the sport, or a source of anecdotes to entertain your mates on the club run, this book would make a great gift for anyone with an interest in cycling. And the handsome hardcover edition looks great on your coffee table, too.
Highly recommended.
A Ride Through the Greatest Cycling Stories, £12.99 from Aurum Press - www.quartoknows.com
0 Comments