With its perforated leather uppers and old-school laces, the Dromarti Race is such a ridiculously handsome cycling shoe that I recently seriously considered wearing mine to a wedding.
Hand-made from premium leather, Dromarti shoes hold obvious appeal for anyone with an eye for classic style. As if to prove the point, the brand's shoes are endorsed by cycling fashion bellwether David Millar. The dapper ex-pro is regularly seen sporting his Dromarti Race shoes; and, with a pair gracing my own feet for much of the past year, my application for the fan club is in the post.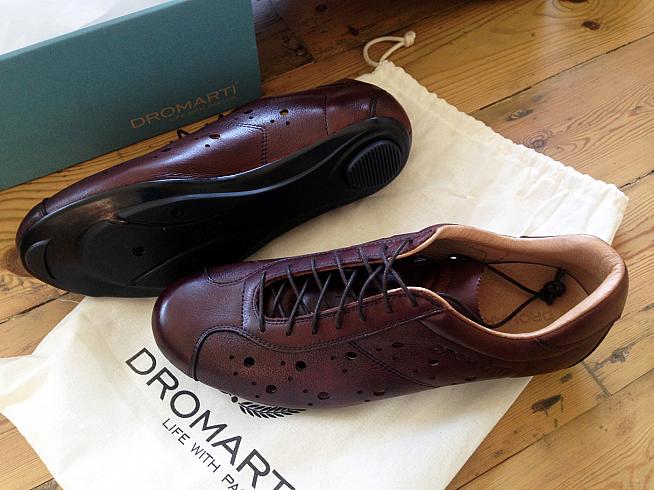 The old-school looks of the Dromarti Race may well evoke sepia images of cycling's hardmen of yore, sloshed on brandy and amphetamine bidons or effecting DIY bike repairs at a handy roadside forge; but you don't need to be hewn of granite to appreciate these shoes.
I found the Race to be extremely comfortable straight out of the box, with none of the chaffing you sometimes get from new shoes before they wear in. The leather is pliable, and there's a decent amount of padding on the inside around the heel and ankle too.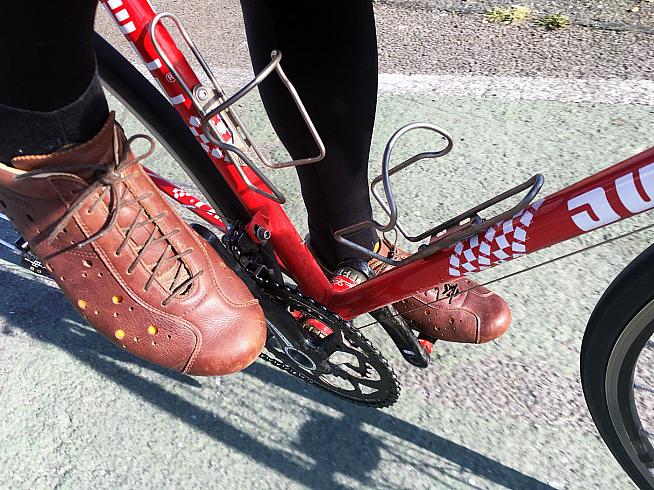 Dromarti say the leather shoes "uniquely mold to your individual footprint, giving you the 'ultimate fit' that maximizes both power and comfort." I can't confirm claims relating to max power, but having ridden long days in these shoes I can testify they are kind to feet. The perforations in the sides allow a bit of ventilation, while the soles feel stiff enough to transmit power efficiently to the pedals.
The soles are drilled for standard three-point cleats that will work with most road pedal systems. However, if you're planning on doing a lot of off-road riding or touring, you might want to look at Dromarti's Sportivo shoe instead. These are virtually identical to the Race, but have recessed SPD 2-hole cleats which makes it easier to walk around in them when you're off the bike.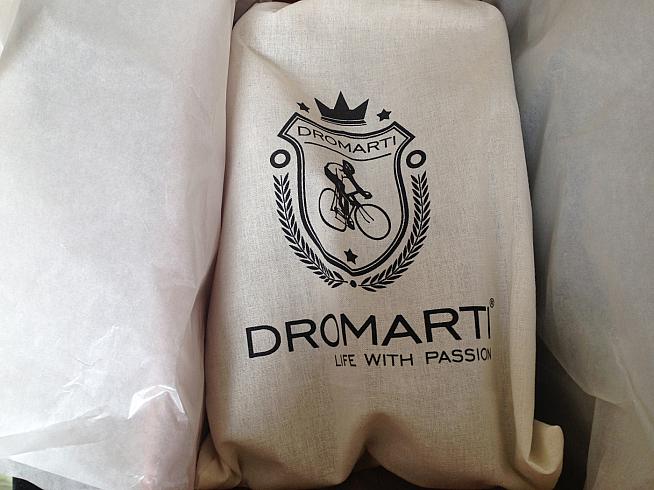 Amid the plethora of Velcro and ratchet fastening systems that encrust most contemporary cycling shoes, laces may seem an old-fashioned way of tightening a shoe. But, while they may be old technology, they're far from obsolete - laces allow you to adjust tension all the way along your foot, and I haven't found mine coming loose while riding.
Laces are also lightweight, and have even been enjoying a bit of a resurgence among cyclists in recent years.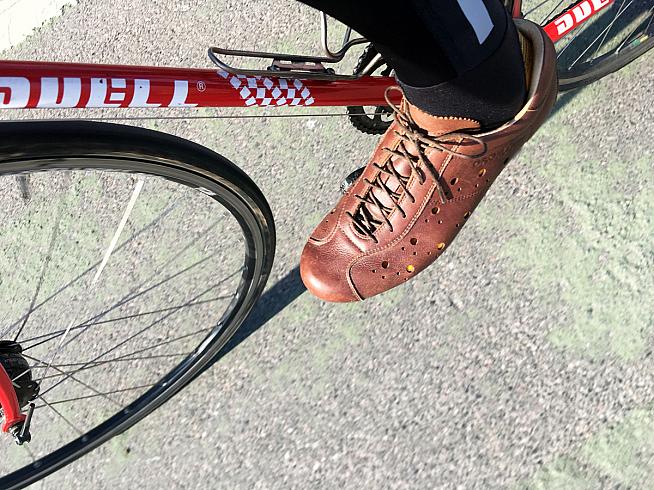 So: ridiculously good-looking, comfortable and on-trend. Where's the catch?
Well, the Race isn't the lightest shoe out there. My pair, in size 43, weigh in at a shade over 700g, which is quite a bit heavier than race-oriented rivals like the Giro Empire SLX, say. But we're still talking in terms of a couple of hundred grams; you'd be hard pressed to notice the difference on the bike. Unless you're racing, you may feel it's worth the weight penalty on aesthetic grounds alone.
It's also worth noting that unlike in previous versions, the heel is no longer replaceable as it's molded into the sole. While this might initially seem a backward step, I've now put a fair few miles on these shoes and there's every sign they'll outlast me - no pun intended.
And indeed, unlike most of us, these shoes will get better with age as the leather acquires a patina and character of its own. I've subjected my pair to some regrettable treatment, including the mudfest that is Rapha Hell of the North, but they've cleaned up nicely. If anything, they look all the better for being a bit worn in.
Customer service from Dromarti is excellent; Martin was quick to respond to questions, and even took some unsolicited photos of my feet in his stride (I was trying to work out sizing, before you ask).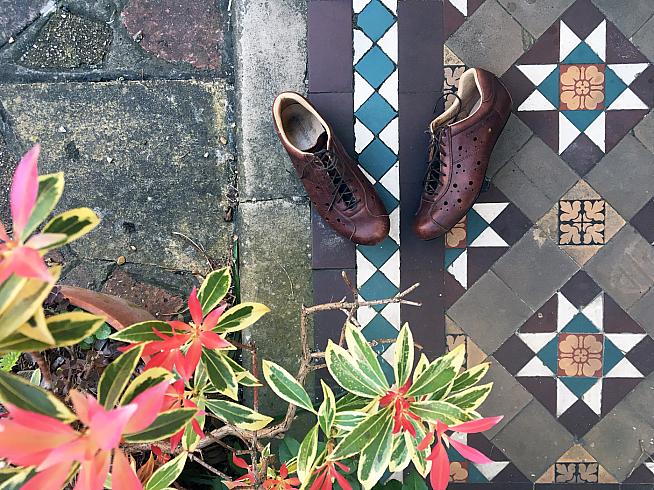 And finally, the same lavish attention to detail apparent in the shoes themselves carries through to the packaging. Your Dromarti shoes arrive in a fetching box, swaddled in a monogrammed cotton bag for safekeeping.
Normally, when you find yourself considering wearing your cycling shoes to a wedding, it's time to confront the possibility that you might have a problem. But when the shoes in question are made by Dromarti, the only problem is that your civilian wardrobe just doesn't quite cut the mustard...
Dromarti Race "Classic", £223.70 from dromarti.com
2 Comments