Cadence are a cycling brand from sunny California, and these 10-4 trousers (or 'pants' as they call them - I'll stick with trousers) are riding attire which looks just the ticket for the cool urban cyclist. I'm definitely a cyclist and it definitely looks urban outside, so I've got two of the three at least.
First thing I noticed out of the packet was how smart the Cadence 10-4 trousers are. They make the rest of my wardrobe look a little lacklustre. I found I was 'dressing down' when I got off the bike and swapped the 10-4s for the jeans I wear in the office.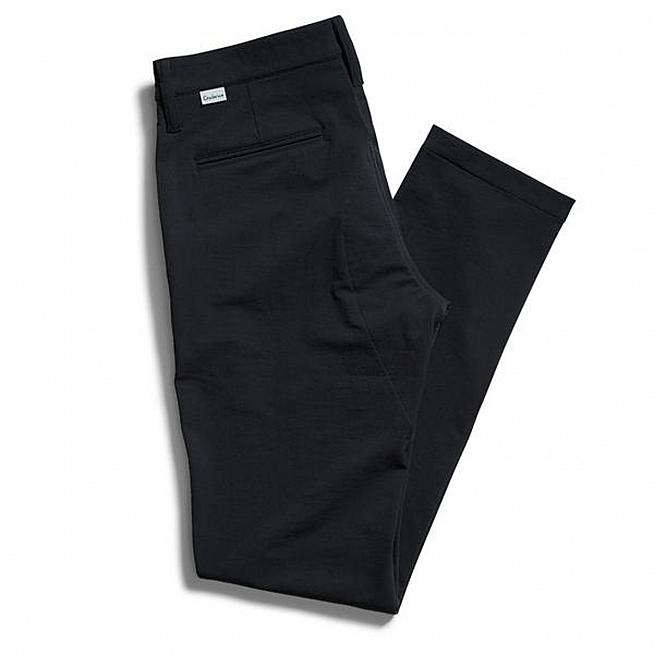 Although they look a bit like denim they're made of a shiny fabric that's 88% nylon and 12% spandex, and would look more than fine worn with a pair of trendy brogues around town. It's only when you examine them up close and see the extra stitching and reinforced crotch area you realise these aren't ordinary trousers.
The fabric is very stretchy - a quick test revealed pulling on an inch or so of fabric between my thumbs gave about 60% of give. Some squats (Olympic depth obviously) felt compulsory and no problems there at all - the trousers feel snug around the thighs but there's so much stretch in them it's not a problem.
A quick word on sizing at this point, which is always a lottery with bike kit. I tested the 30" - the smallest size available - and when laid flat they measured 15" across the waist and from top to bottom measured about 38.5". I found them to be a very similar fit to the 28/32 jeans I normally wear.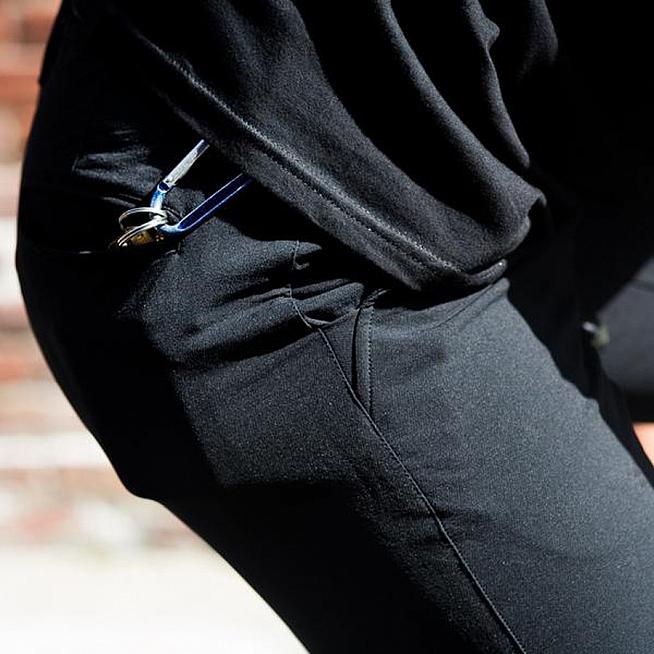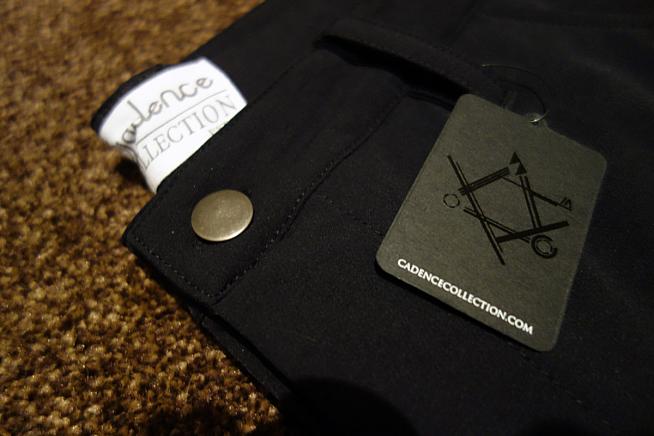 Of course, looking smart is the easy bit. Are they 'perfect for riding' as the website suggests; and what do they mean by 'riding'? A potter on a Boris Bike to a patisserie is one thing but what about a proper commute - the kind where your heart rate rarely drops below tempo for an hour?
On the bike there's more than enough stretch in the 10-4 trousers to swing a leg over the saddle with no worries of anything splitting. I was conscious of them whilst riding insofar as I could feel them around the thighs, but it's one of those things you soon stop noticing. There was so much stretch in the material that even spinning at 130rpm there was no sense of restriction - if anything, there was a quite pleasant springy feeling to them that almost seemed to help with pedalling.
The trousers have a tapered fit and another nice detail is the reflective flag label on the back waistband. While we're at the rear, there is a little bit of riding down at the back, but that's inevitable with anything that doesn't have an elasticated waistband - you can wear a belt with them to avoid that.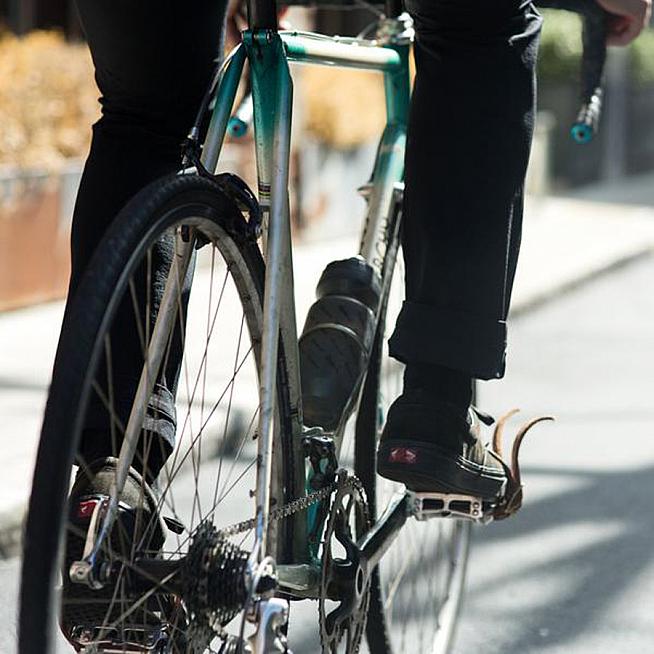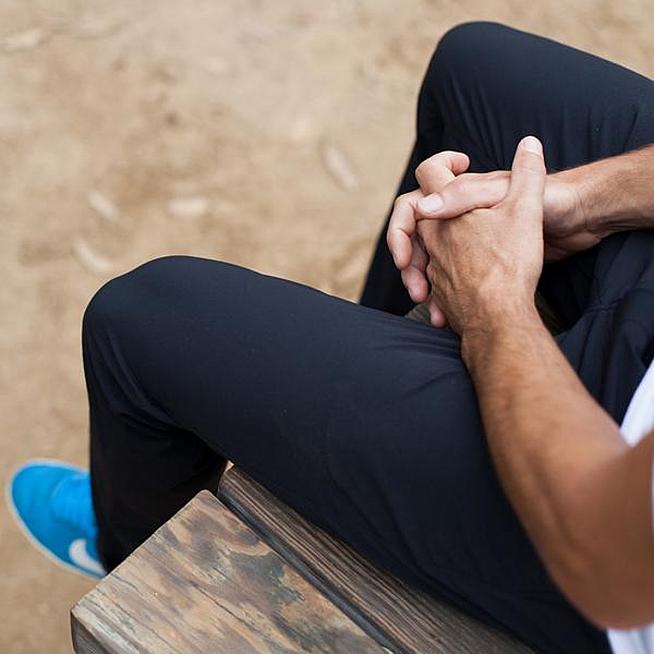 Due to the current season it isn't possible to make any meaningful comment on how these trousers cope in the heat, but I certainly worked up a sweat when testing and there was no sense of clamminess. The 10-4s seem to have a decent level of water-resistance too, as some spray from my tyres had left droplets on the surface but nothing made its way through.
When it comes time to wash them, they go in your usual cycling kit laundry at 30 degrees and have made it through their first wash just fine.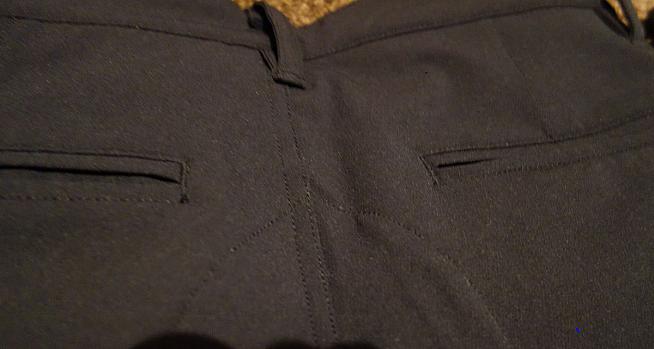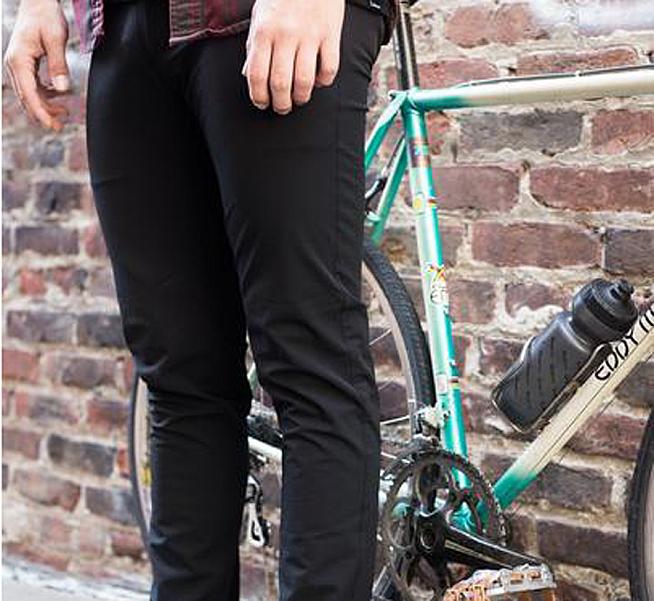 The Cadence 10-4 trousers look the part and perform well. If you want a smart pair of trousers to use on and off the bike there's really nothing to fault here. They look smart, ride fine and do the job they're designed to do.
Cadence 10-4 Pants - £97 at www.cadencecollection.co.uk.
0 Comments