I thought only hormonal teenage boys could spend an entire year thinking obsessively about women's boobs. I was wrong. One of Rapha's female designers has apparently done just that in order to add two cycling bras to the Rapha women's range.
A year of research and development has resulted in a light support bra that is cut generously in terms of coverage, with a rounded neck and wide shoulder straps. The fabric is soft and stretchy with no seams, and open-knit mesh panels offering a bit of ventilation in the areas where you might get a bit sweaty.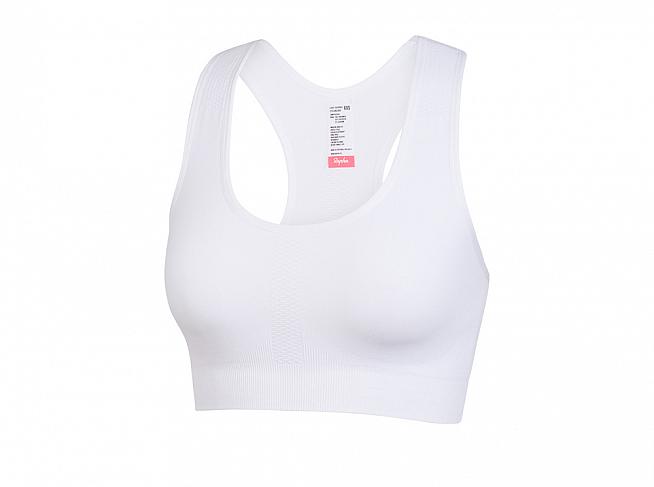 There's a wide, stretchy underband, which aims to provide support and reduce movement (and works comfortably alongside a heart rate monitor). The fabric also has an antibacterial treatment within the yarn.
Because the bra is really stretchy and has no fastenings, it's very easy to get on and off. This is a definite bonus for me. I have come across sports bras in the past with such complicated fastening arrangements that there can be a 5 minute interval between taking it off the hanger and actually getting it on. And then another minute before realising I've put my head through one of the arm holes.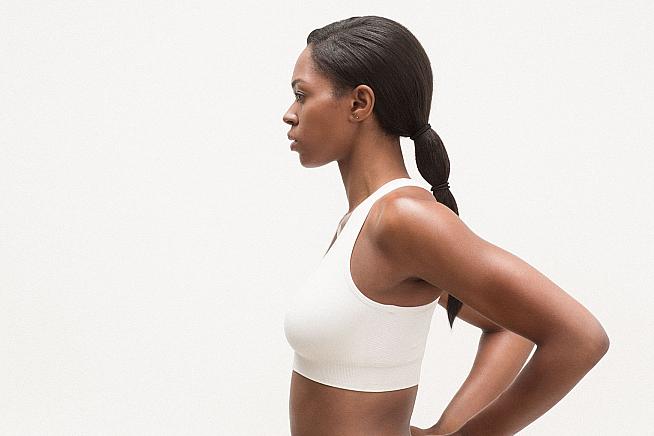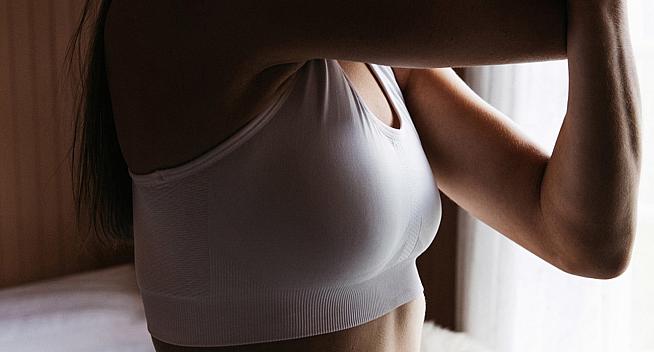 No such problems with the Rapha bra. Initially I tried a size medium and whilst it was perfectly comfortable, my highly scientific bra-testing technique (bouncing up and down on my tiptoes) revealed it might not be supportive enough, so I switched down a size. This was still very comfortable but offered much more compression. If you're unsure about size I do recommend trying on more than one.
The light support bra is aimed at lower tempo cyclists who enjoy gentle or longer rides (there is also a medium support version aimed at those who are racing or riding at a higher tempo). Because it has no seams or fastenings it's also a good choice for pilates (and I guess yoga, though this isn't something I've tried).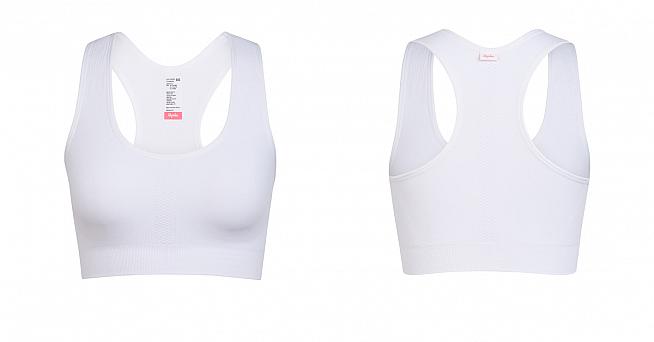 I tested out the support and wicking qualities of the bra on an indoor turbo ride. It was a leg speed training session, so fairly high tempo, and I was surprised at how supportive the bra was. There was no discomfort at all. I was riding indoors in the summer and also found the sweat-wicking properties worked very well.
The cut of the bra means it comes up high under the arms and I was concerned that once I was in a riding position, particularly on longer rides, it might dig in or rub. To put this to the test I wore the bra on an eight-hour ride. And here I have a tiny confession to make. I was probably three hours into the ride before I remembered I was supposed to be actively taking note in order to write this review.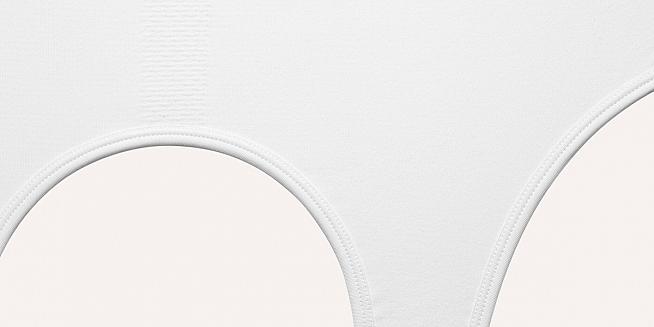 I'm going to attempt to gloss over my forgetfulness here by suggesting that says a lot about how comfortable this bra is. Like any really good bit of cycling kit, if you're not conscious of it while you're riding, then it's doing its job. It was a hilly ride so I switched my position from the hoods to the drops frequently and also moved in and out of the saddle. By the end of the ride there were no signs at all of any rubbing or chaffing.
Because it's cut generously I found that, in the summer at least, I didn't need a base layer as well. A word of warning: if you do normally wear a base layer, try to remember this before you unzip your jersey in public with only the bra underneath...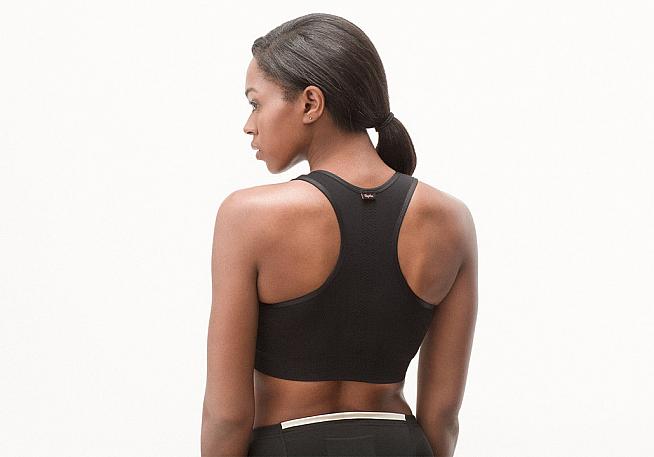 The bra comes in black or white and in size small to large. The size guide on the Rapha website indicates this bra is suitable for women whose cup size is A-D, meaning a lot of women I know wouldn't be able to wear this bra.
That might be because you need more than light support once you get above a certain cup size, but it would be nice to see women cyclists of all sizes catered for. At £40 it is the most expensive sports bra I own, and it's also the most comfortable.
Rapha Light Support Bra, £40 from www.rapha.cc
0 Comments