Most bike racers (of whatever discipline) like to look good, and getting your sock choice right can be the critical factor in feeling like a pro or feeling more like Worzel Gummidge. Rapha have obviously realised the pivotal role that socks play, and have got a plethora of choices on their website, with different suggested end uses, different colour schemes and (most controversially) different cuff lengths.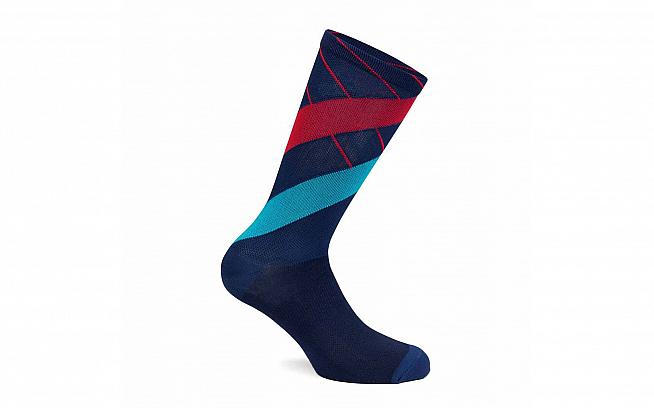 When I opened the small parcel of joy that Rapha had sent me (which contained the Rapha Cross Pro Team socks and a matching Cross Long Sleeve Pro jersey) I have to say I was a little perturbed at the length of the socks - they were near as damnit mid-calf. Surely this is the length that Americans or middle-aged bankers wear? Don't you need sock braces to hold up socks that long?
Apparently not. Once opened and duly tried on, the fit was spot on. The Rapha Cross Pro Team sock comes in four sizes, but only one cuff length: "extra long". They're made from different yarns in different areas of the foot, so that the desirable characteristics of strength in key areas like heel and toes, wicking and comfort can all be achieved.
When on, they are snug, but not too tight. The sizing was perfect for my slightly narrow feet. I've been accused of having girls' legs in the past (although obviously it's not the size, it's what you do with it etc etc) but the cuff was perfectly snug on my not-quite-Chris-Hoy calves.
It did feel a little odd having the socks finish halfway up my calf, but it's apparently bang on trend. It must play havoc with carefully cultivated tan lines though?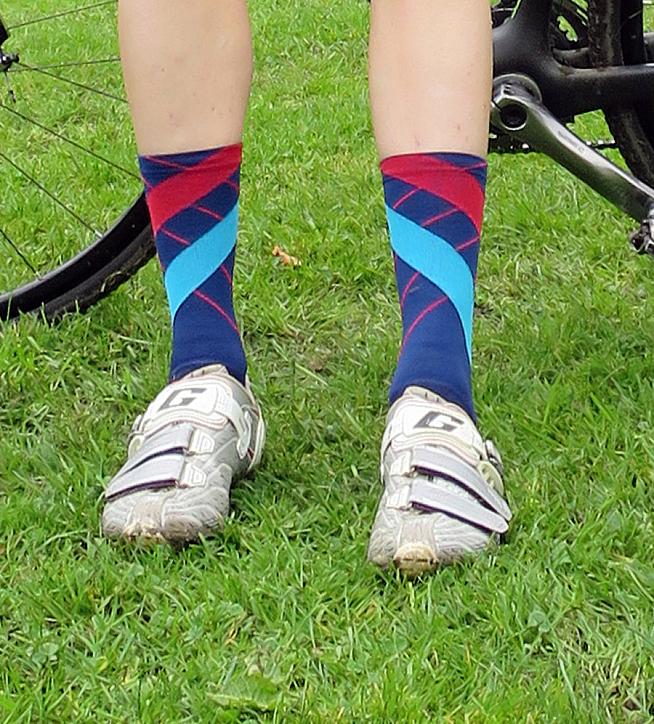 In use, the socks were excellent in all respects. I didn't get any rubbing, rucking of material or hotspots. I guess all of those things could be caused just as much by poor shoe choice as by sock choice, but the socks completed that perfect test result of being absolutely unnoticeable when I was using them. They obviously coordinate perfectly with the other items in the Rapha Cross range, although it would be very easy to tumble down the "all the gear, no idea" slope if you weren't careful.
The socks look surprisingly good (once I'd got over my long cuff prejudice), fit well and are super-comfy, but they're not cheap. I suspect they'll be one for the Rapha aficionados or something to ask for at Christmas - after all, if you're going to get a pair of socks anyway, then you may as well ask for a pair of über-socks.
Rapha Cross Pro Team Socks, £20 from www.rapha.cc
1 Comments