I remember the day I learnt the importance of taking snacks on a ride.
It was a long day of mountain biking in Sedona. Overjoyed at being back in his spiritual home, my husband was determined to squeeze every last minute out of our first day on the dusty trails. I have a hazy recollection of the last 30 minutes of that ride. I thought I saw a coyote. I certainly ended the day collapsed on the floor of our holiday apartment in a near-catatonic state having an energy gel and a cup of tea belatedly administered to me long after the horse had bolted.
At the other end of the spectrum, taking on too many or the wrong kind of snacks can be equally disastrous. In this category I would put a friend's now legendary Tour of Flanders "waffle stitch".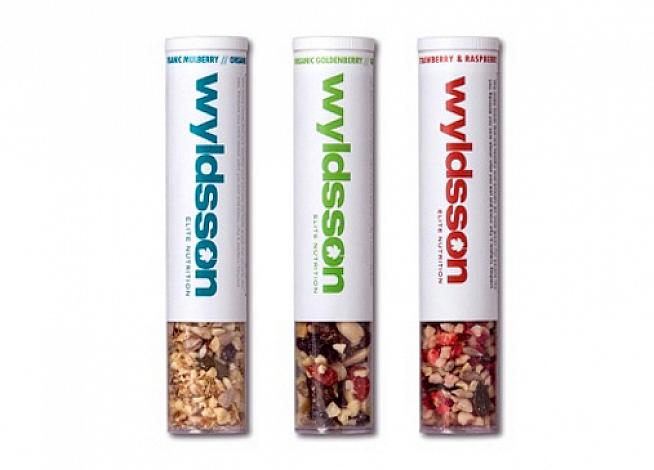 Into this gastronomic minefield steps Wyldsson. Their range of products contain what they call 'clean' ingredients - you won't find any preservatives, syrups or binding agents in them, just nuts, seeds, fruit and a sprinkling of dark chocolate. On examining the packaging of one of their ProMix snack tubes, the first thing I notice is that the ingredient list is short and that I understand all of the words to be actual types of food. The second is that I am clutching in my hand a veritable United Nations of whole foods: Californian pomegranate, African mangoes, Greek currants, Vietnamese cashews, Argentinean peanuts...
The thinking behind Wyldsson's product range is that the high fibre in the fruit will fill you up and the high protein content of the nuts and seeds will keep you fuller for longer. The absence of sugary gloop means you don't get the blood sugar slump that leaves you feeling rubbish or reaching for another snack. The Wyldsson range is also gluten free and dairy free.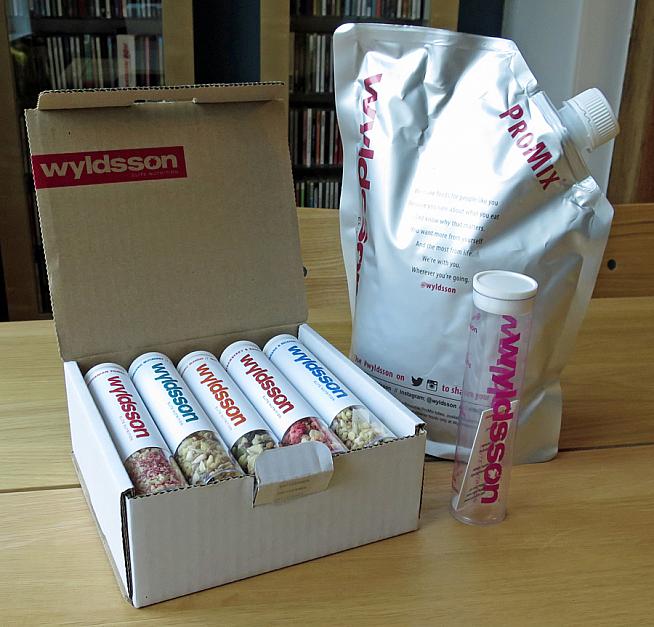 The ProMix comes in ten tempting flavours. Less appealingly, it also comes in a pot that looks suspiciously like the sort you might be handed by a doctor followed by the phrase "I'm going to need a sample."
I've never been much of a fan of energy bars. I've tried various brands but find them universally cloying and often far too big. A quick rummage in a kitchen cupboard reveals several slightly misshapen versions lurking at the back, which I am only stockpiling in case one day I am unable to leave the house due to a zombie apocalypse.
In contrast, the Wyldsson ProMix tastes great. Even the ones that contain chocolately bits are not too sweet and the mix is chopped very finely making it easy to eat mid-ride. I thought the nuts might make it a bit dry, but the fruit pieces and a swig of water take care of that. I have been using it mostly as a mid-ride snack, but it is equally good post-ride, after the morning commute to work or for a mid-morning nibble when I'm trying to resist the lure of the office biscuit tin.
After a hilly 100km (which admittedly included a lunch stop) I had eaten just over half a 46g tube and the leftovers went on top of my breakfast the next morning, rather than in the bin like the sticky remains of numerous half eaten energy bars. On a slightly shorter, flatter ride half a tube and an espresso was all I needed.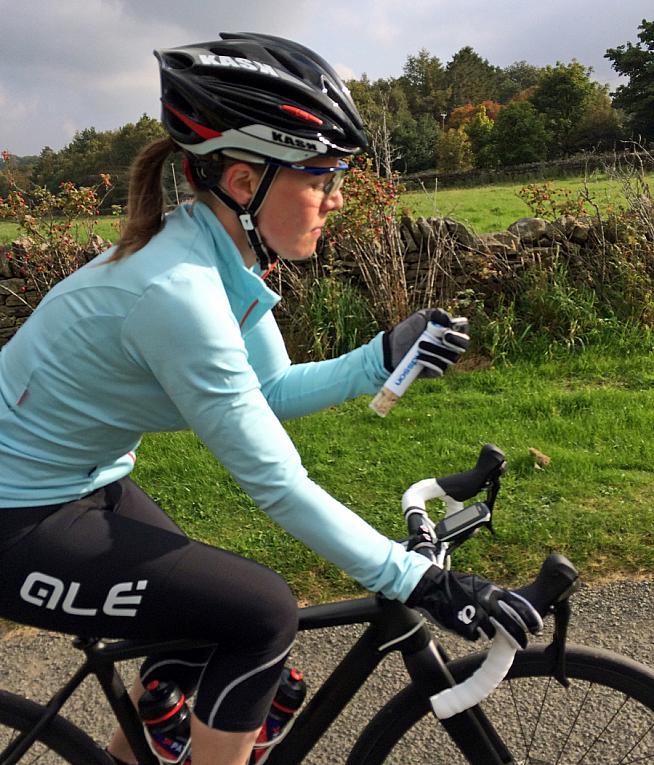 The ProMix comes in a box of 10 individual 46g snack tubes (£15.99), and once you've found your favourite flavour (I recommend mango), you can buy a more economical 750g refill pack (£9.99) and 60g refillable tube (£0.99), which fits easily into a jersey pocket.
The only problem I encountered was trying to eat on the move. If you're out for a leisurely ride and happy to pull over for a snack you won't have a problem, but if you're mid-sportive and want to snack on the go to keep up with your mates (as you might with a gel or bar), getting the lid off and back on the tube one-handed whilst wearing gloves is not easy.
If Wyldsson could find a way to incorporate a flip-top lid onto the refillable tube, this product would be a winner for sportivistas. If not, I may have to learn to ride no handed because after trying the ProMix I won't be going back to energy bars.
Wyldsson ProMix Snack Tubes, £15.99 for a pack of 10, www.wyldsson.com
0 Comments