Billed as "Ireland's premier gravel cycling challenge", the Lakelander Gravel Grinder pits riders against a gruelling 100km or 50km course set in the lakelands of Fermanagh in the north-west of Ireland.
Starting in the border town of Belcoo, the route winds through Ballintempo Forest with tough climbs, fast sweeping downhills and rolling countryside.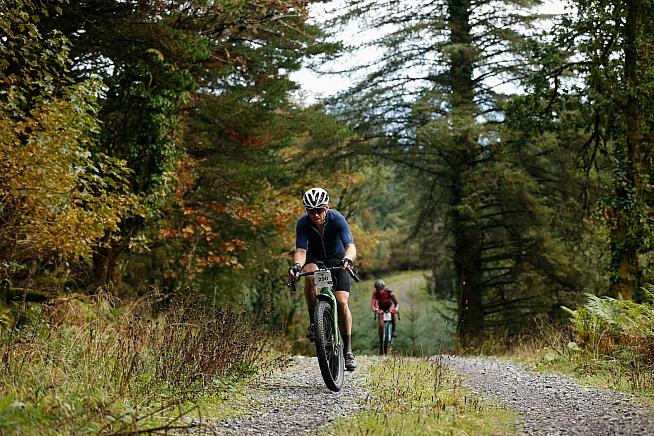 Passing loughs, stunning vistas and even a few Game of Thrones filming locations, it's rapidly established itself on the Irish sportive calendar.
Henry McLaughlin, a veteran of the inaugural Grinder in 2019, reports on the third edition which took place on 9 October 2021.
How do you like your gravel?
Having completed the Grinder in 2019, I was glad to be able to play the Covid card in 2020 to avoid going again. But this year I struggled to find the right excuse.
"It's too hard/long/wet/gravelly/far away", "I haven't got the right tyres", "that old groin injury is playing up"...
I knew Rowan McMahon of Primal Challenges simply would not wear any of those excuses so I had to go - and that of course means "we" had to go, as herself could not be left behind.
Tyre choice is always the biggest dilemma. I got away with no punctures the last time, but horror stories abound of five and more punctures on Fermanagh's unsealed tracks so due diligence saw us riding WTB Resolute TCS (650 x 42) with the SG2 puncture protection.
Bikes were cleaned, brake pads changed, and excessive amounts of sealant squeezed into tyres. Nutrition was next, and I eschew any talk of gels or sports bars; I'm strictly a Mars bar/ Snickers/Fruit Pastille man. The lesson had been learned on the Trans Alp MTB race, when I fell victim to some sort of foul rehydration poison that laid me low.
We registered on the Friday night as the two-hour trip would have meant a very early start. After a hearty breakfast and the usual amount of pre-race toilet time we landed at Belcoo for the start.
Primal events are, you can be sure well organised and the scheduled start at 10.30 saw us led out on a 3km "neutralised" start, which was more akin to an F1 qualifying lap.
This event, although billed as a sportive is, certainly at the pointy end, a race pure and simple. The skinny guys were all up there and would be home before any of us mortals were halfway round.
We were entered into the 100km Big Dog course (a 50km Little Dog route is also on offer).
Knowing that the best I could hope for was somewhere about 5 hours, and that this would only see me about 100th at best, better half Liz was designated team leader for the day.
A sub 5-hour time could easily get a top 3 spot among the women, so my job was set as domestique: ready to donate a wheel, filling bottles and then chasing to deliver, and driving the pace as much as the pre-nuptial agreement would allow.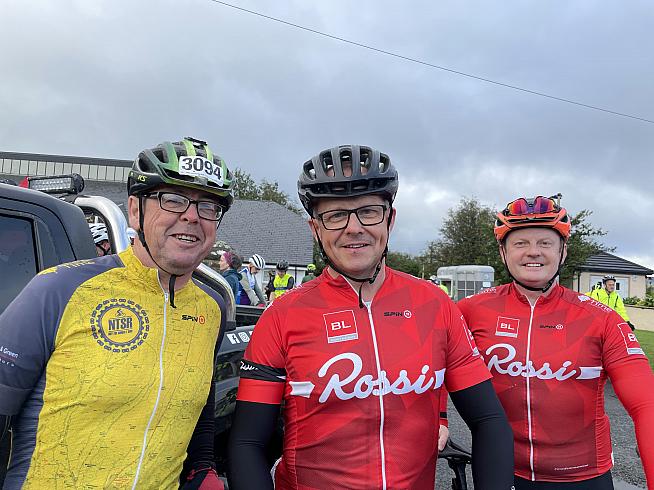 There was a good squad from our club, Not The Sunday Run, present. Cormac Power, Eamon McConvey, Kenny Hull, Barry Tinnelly and Peter Nedelcev would be in the mix at the business end for sure.
Anne Duffy and John McGinn from Rostrevor set a good pace early in the event, and when we caught them we sat alongside for a while, keeping the speed up for herself - who, it has to be said, only complained a bit. (I did remind her that it was only half as hard as the Dragon Ride Gran Fondo, which we had completed two weeks previous. This seemed to calm things ;-)
Hugh and Alison Suffern and Martin McGinn were behind, and could always be relied on in the event of disaster.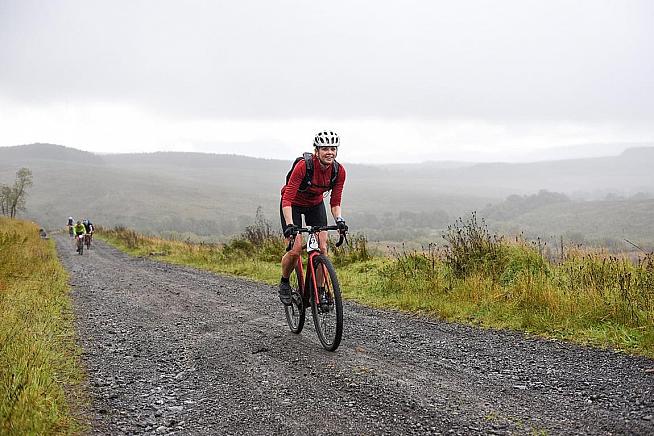 Now gravel riding can mean different things to different people: boreens, B-roads, tow paths, greenways or nicely surfaced dirt roads - all that could be ridden on a road bike.
The Grinder is none of these: the gravel is man-eating, babies' head-sized lumps of razor-sharp rock with gullies big enough to trap a wheel. If you are lucky and can stay in it, a six-inch stripe of slightly smoother surface is sometimes on offer - but it can suddenly terminate and force you to swerve to the other side across a virtual stinger.
Despite this we kept good pace and were climbing really well, dropping lots of folk especially on the famous "Navar ending climb". This 7.3km stretch throws you out about halfway round the circuit at Lough Navar with rewards of stunning views, none of which we enjoyed as I once more filled three bottles and gave chase to refuel herself.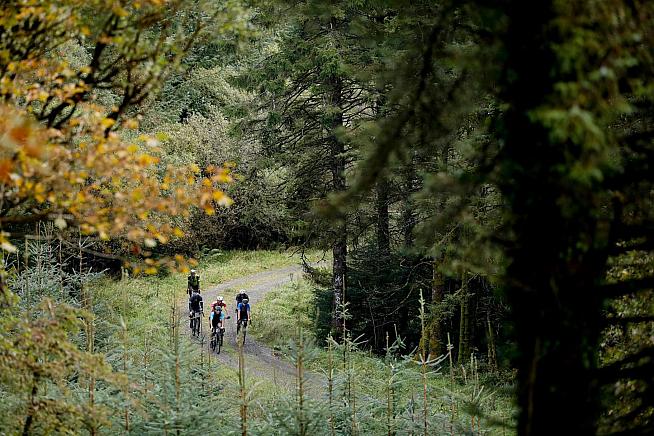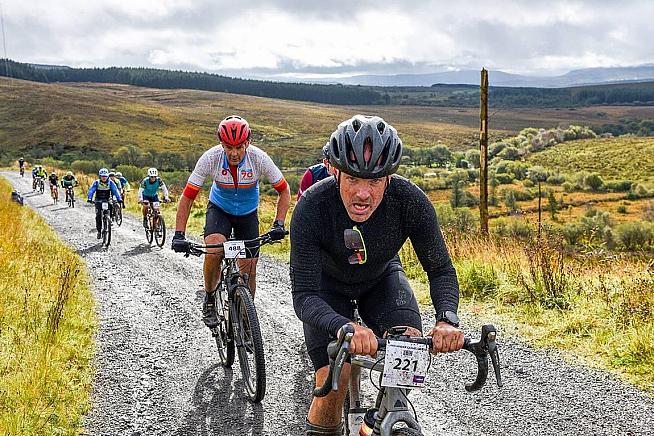 Disaster strikes
It soon became apparent that we were going well enough to finish safely under the five-hour mark, which spurred us on. But even the best laid plans can suffer in the Grinder, and disaster struck as a sudden swerve to avoid one certain puncture saw me ride over another sharpened rock with immediate deflation of both wheel and ego.
I let herself go on and set about repair. It was no good wasting time with boots or darts, it needed a tube. The situation was not helped when my gas canister exploded and I had to resort to my pump, wisely purchased only the week before.
I managed an F1ish change and set off in hot pursuit. I really had to go into the red to catch up and when I did, I was busted.
But the restorative power of the Mars bar is legend, and eventually getting back in the groove we pushed on till about the 12km to go mark, still well within the five-hour window.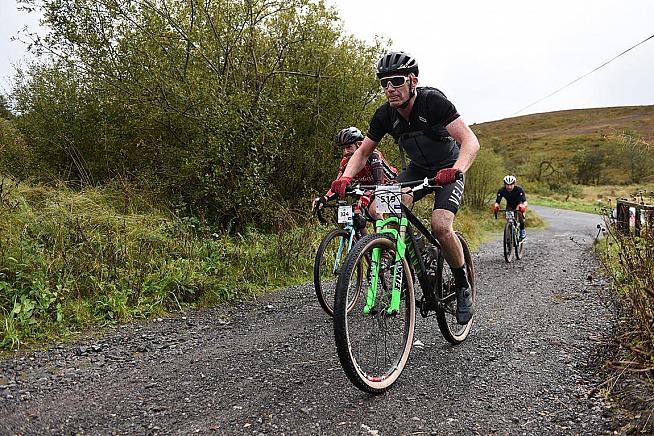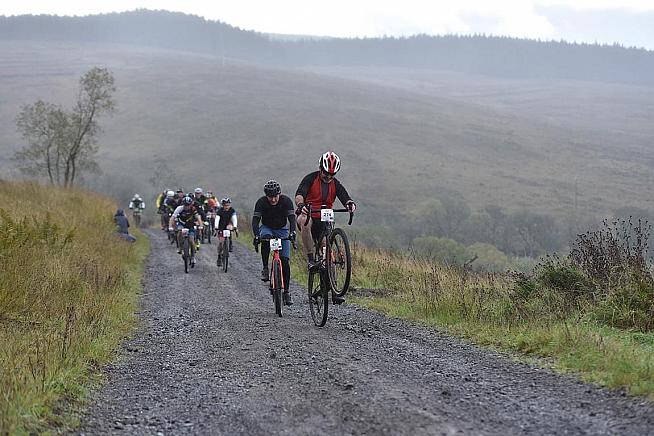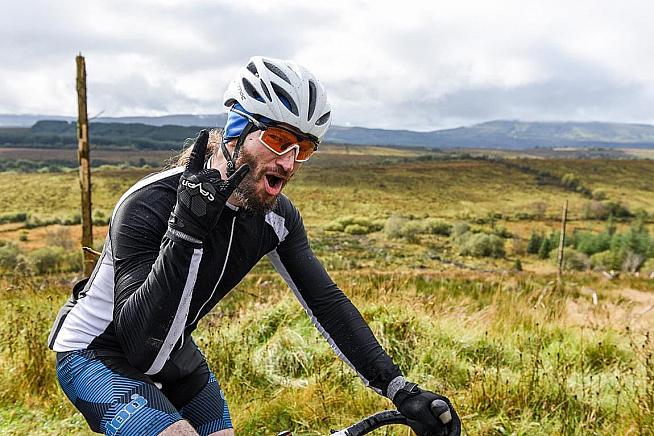 Then disaster struck again... same tyre.
Herself despatched to carry on, I had to swallow my anger and change tube again, only then realising I had no further tubes. I had to settle myself for the ride in as another puncture would have meant the indignity of walking back.
I finished not too far (8 minutes) behind herself, who had stormed into second placed female in 4hrs 48mins. I did take some solace in that.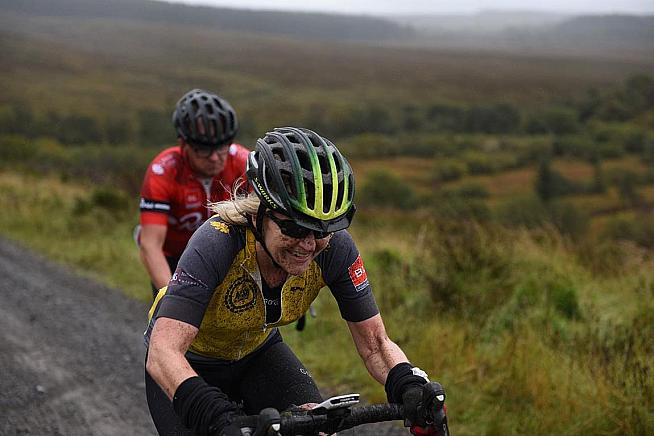 Gravel rocks
This is a brutal event if you go hard. My Strava account nearly exploded, I was in zone 4 for 3 hours and zone 5 for an hour. This was, surprisingly, a considerably bigger effort than the previous week's Dragon Ride (207km and 3000m climbing).
It was nevertheless a brilliant day out, and we will return... with a new tyre strategy, or perhaps a better excuse.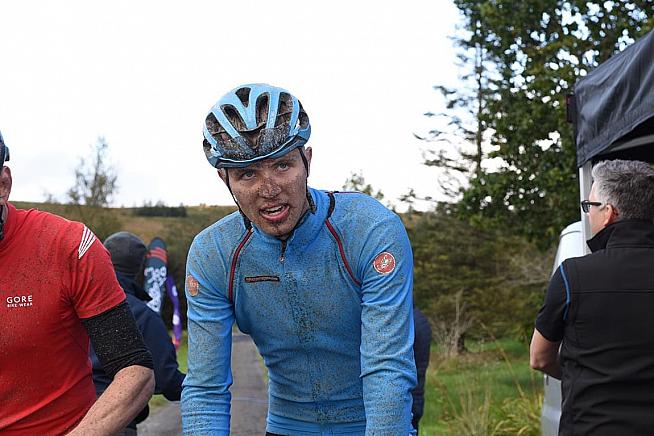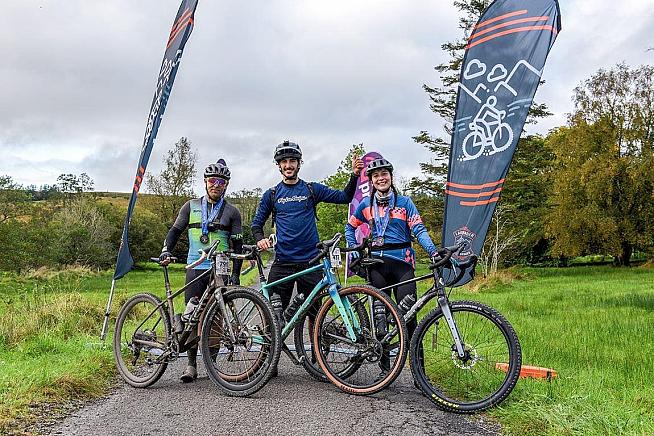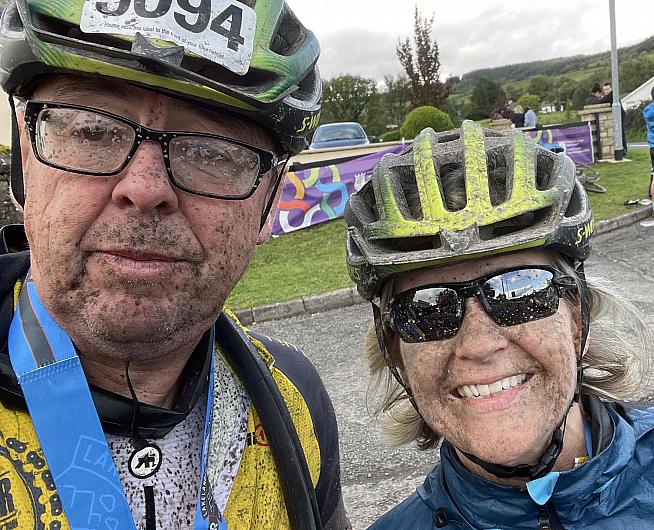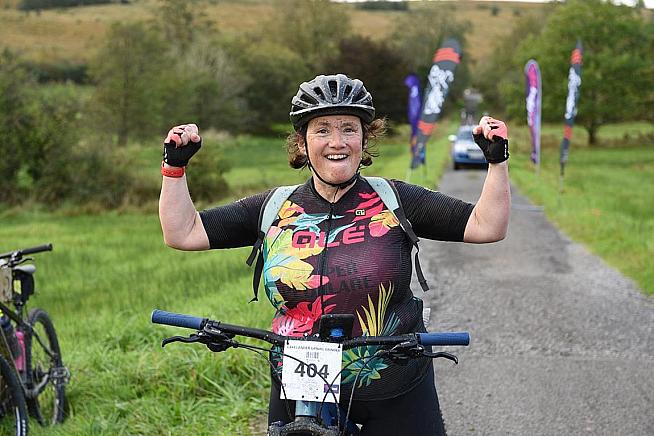 Many thanks to Rowan at Primal Challenges, Killian at Cloughmore Extreme and all the volunteers on the day for a safe and well-organised event.
Find out more and enter the Lakelander Gravel Grinder 2022 at lakelander.co.uk.
0 Comments