World Cup Cyclocross, amateur gravel in Switzerland's Capital. My kinda riding.
I'm not someone that effortlessly drifts my bike around a corner. Nor rides down stairs or bunnyhops wooden planks. They are skills that are still on my to-do list, somewhere near learning to drive or how to start a fire. Not crucial, but worth having one day. In fact, I'd got by fine without them until late October's Gravel Race at the EKZ Cross Tour in Bern.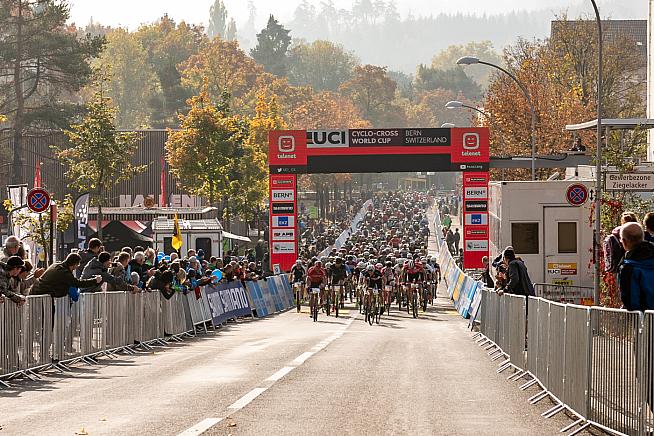 As soon the race information for the inaugural 'Gravel Ride and Gravel Race' at the Swiss round of the Telenet UCI Cyclocross World Cup was released, I had signed up immediately. A weekend in my favourite European capital with two full days of bike excitement, starting with Saturday's open gravel event and kids races, followed by Sunday's World Cup Cyclo-cross. With free admission to spectate on the Sunday, this meant that the pros like Mathieu van der Poel and Marianne Vos would have even bigger and more enthusiastic crowds watching them do their thing - me included.
Late October arrived and I took the train to Bern, rolling straight down to the race HQ, just three kilometres from the city centre, where some 250 riders were milling about at the Freibad Weyermannshaus for the inaugural Gravel Race and Ride. In the build-up, the race had been touted as a crossover event, and as the clock ticked down to the start it was clear. Mountain bikers, cyclocrossers and gravel grinders rubbed shoulders, with a handful of Swiss pros stood eagerly on the front line.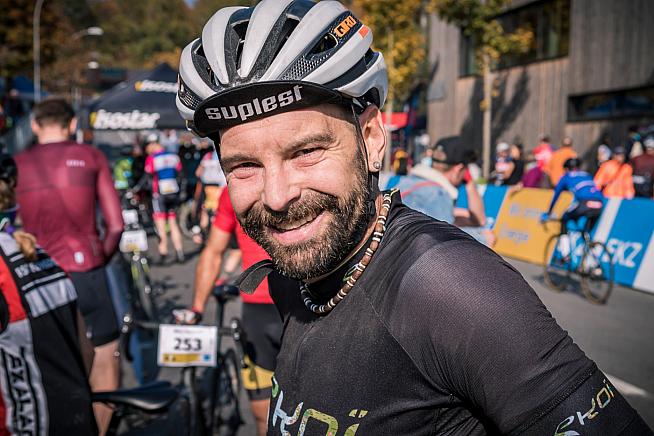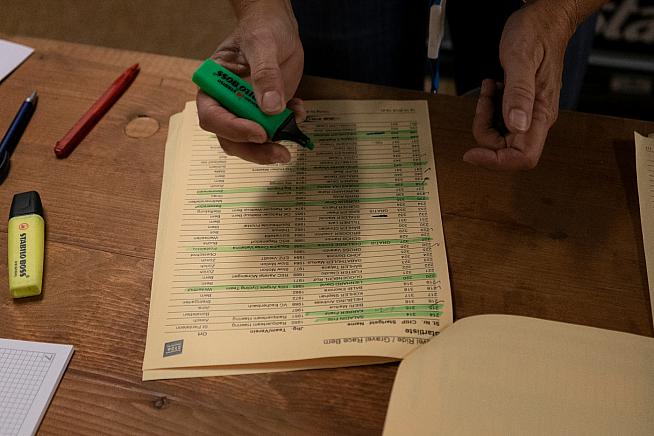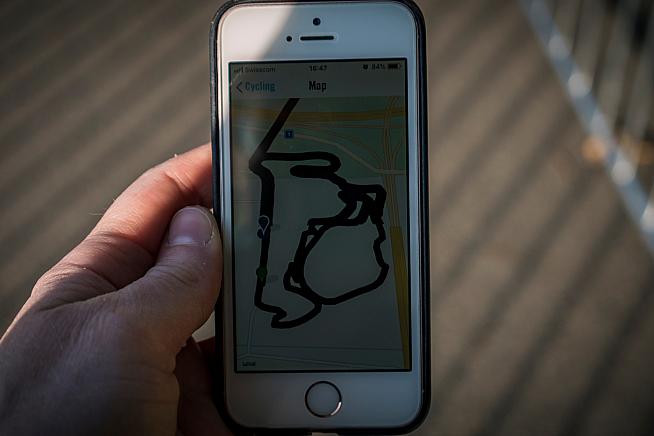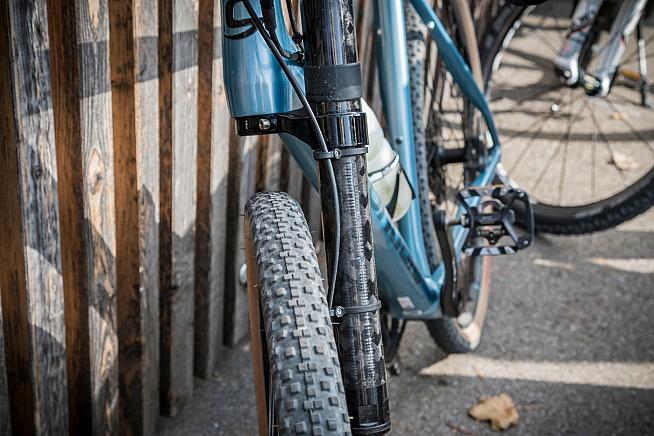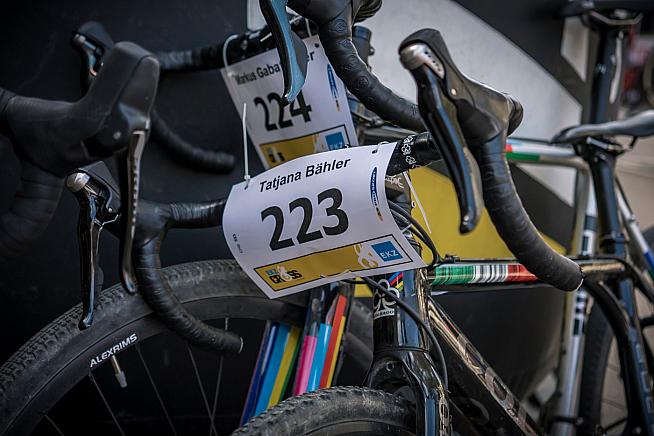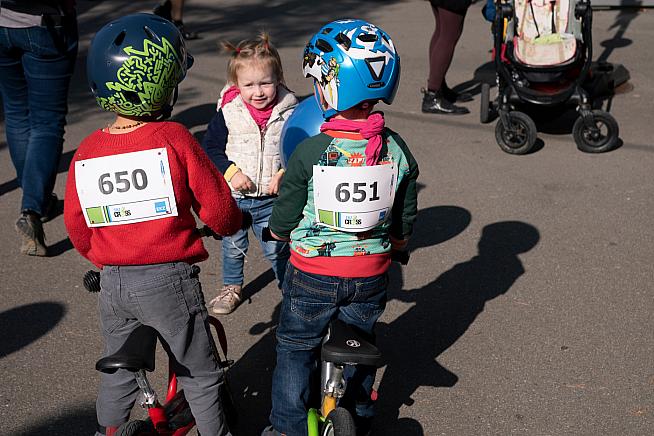 The 50km Gravel Race started with a lap of the cyclocross circuit that the pros would race in front of thousands of fans, and even more television viewers. At less than 3km in total, with the usual 'cross style ramps, obstacles, and tight turns, this was my first taster of cross riding and a warm up for the gravel that laid ahead.
Not being well versed in cyclocross skills, I tried my best to imitate the pros, kidding myself that my leg swing matched theirs in fluidity, and that I was dismounting and remounting the bike with the same ease. It almost certainly wasn't true.
When we exited the grounds of the Europe's biggest outdoor swimming pool, we immediately crossed a road and went into the Bremgartenwald woods, the size of 50 football fields despite being just an easy 10-minute ride from the city centre. This was where the real gravel began - a course that kept that you alert from the gun, designed following local trails that the organiser and his friends take regularly, minus certain sections not open to the public.
To those who don't know much about Switzerland's capital, Bern is small, very small - more like a capital village than a capital city. It's a metropolis that's easy to get out of. Within no more than 15 minutes you're on small roads or trails, which roll around the green foothills of the canton of Bern.
Twenty per cent of all Swiss farms are located in this canton (some 10,000 in total) and each farm is linked by tracks and trails; an accessible, beautiful, vast network that the race organisers deployed for our riding pleasure today.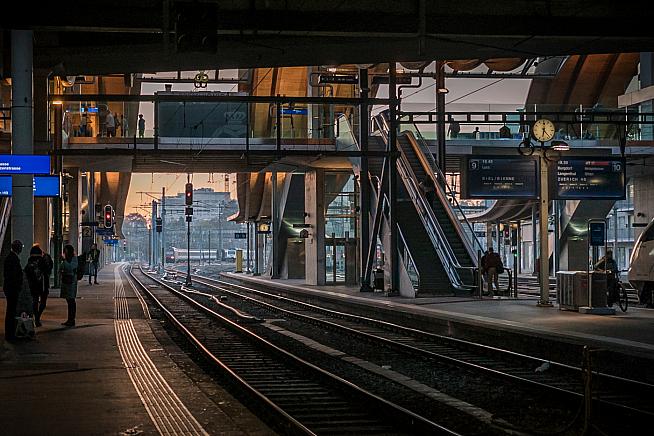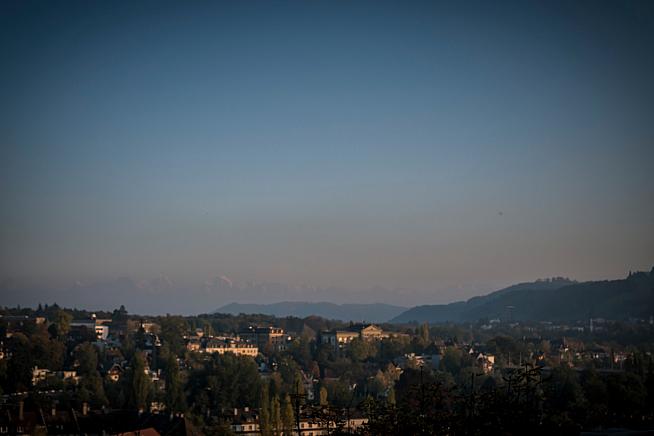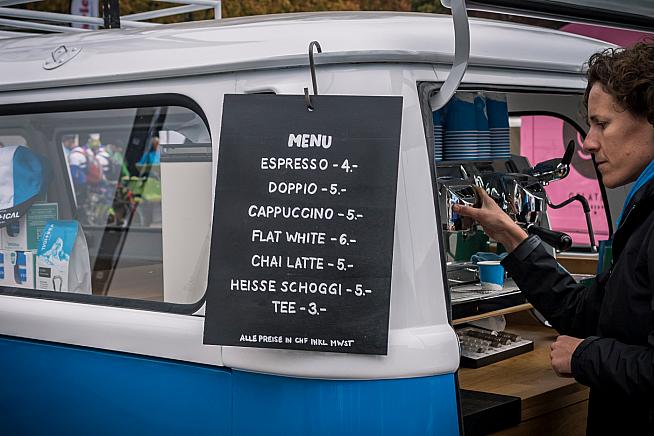 There was no navigation needed; the entire course was wonderfully signposted - much like you'd expect from the Swiss, who are not renowned for precision by coincidence. Pine needle-carpeted forests with ribbons of singletrack threading through them, autumnal leaves strewn across tracks, babbling streams (almost too idyllic, right?), ripe-for-charging fire roads with loose gravel, as well as steep chutes that ramped back up as quickly as they'd gone down.
As trail debris was flung up in the flurry of racing, I worried initially about other people's expensive bikes, before realising I should focus more on my own race: each time I grabbed my back brake, there was a crunch, an unwitting skid, and I had to chase to catch back up again.
I'd been in the red since 200 metres into the cyclocross lap and I pushed to stay there for the full two hours of racing, seeing this as one last effort before the winter off-season. That's what I'd come here for, but it wasn't obligatory. The organisers gave three options when signing up: the competitive 50km Gravel Race, or the non-competitive Gravel Ride distances of 50km or 20km.
While the two Rides eliminated the competitive element, I still half-expected the Gravel Race to be a little more easy-going. After all, this was just the side event to the Cyclocross World Cup - the real contest of the weekend. I was wrong.
As other riders shot by me on descents only for me to grind my way past them on the following climb, it dawned on me how woefully mismatched my endurance and technique are. I'll argue that the fact that I had such hard tyres was what prevented me from displaying full shredding flow, but it's almost certainly down to a lack of off-road practice.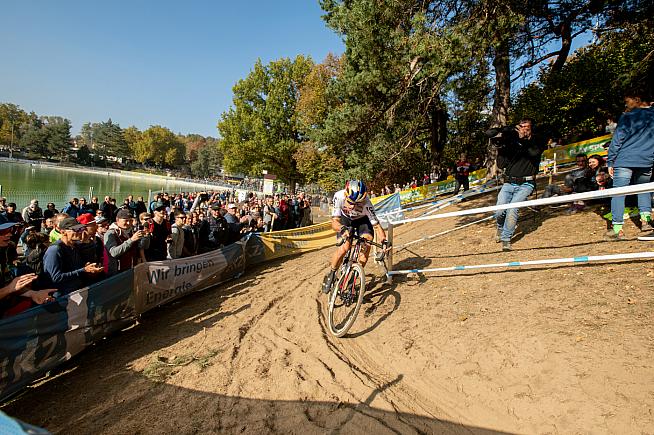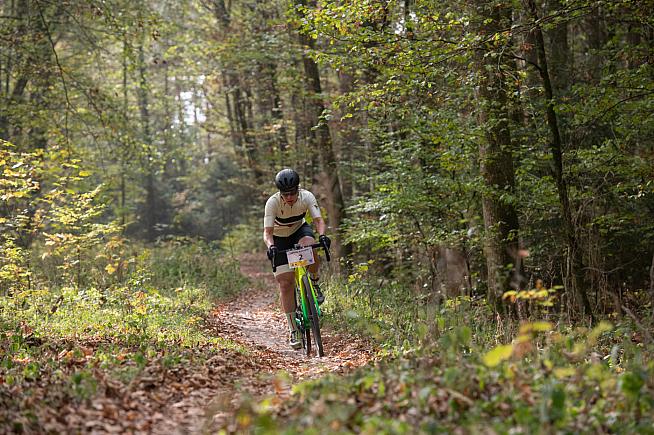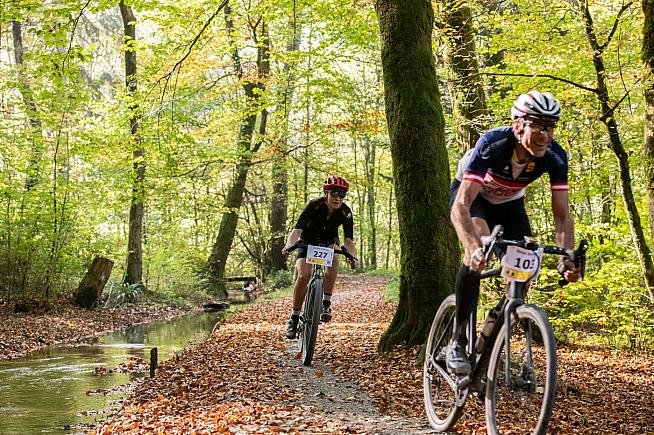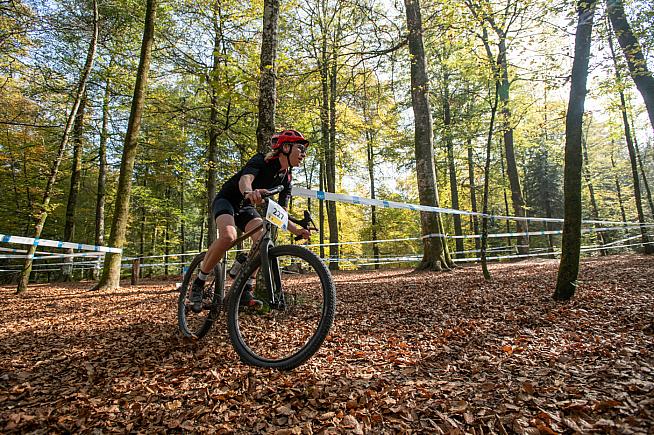 My time of 2:05:15 was good enough for first place in the W30 category, and 34th overall out of 182 on the starting line. But next time I come to the Bern Gravel Race, I'll have another year under my belt so I should be more prepared.
Visiting Bern means learning to live with high prices, shelling out double the price you'd pay in London for a coffee, and only getting one banana for the price you'd get five in the UK. But it also means the chance to admire the city's beautiful architecture, its smooth bike lanes, and great cafe, bar and music scene. It's like a mini Berlin in one way, with so much creativity and coolness. I've grown very fond of it, and even more so now that I know just how much gravel and trails are within riding distance.
While the event organisers don't know for certain if they will be granted World Cup status next year, the cyclocross race will at least be part of a national Swiss series and even if it isn't, I'd say that this race shows all the hallmarks of becoming one of the best gravel events on the calendar.
Photos: Sam Buchli / Emmie Collinge
The Bike
My Sonder Camino TI bike attracted a lot of attention: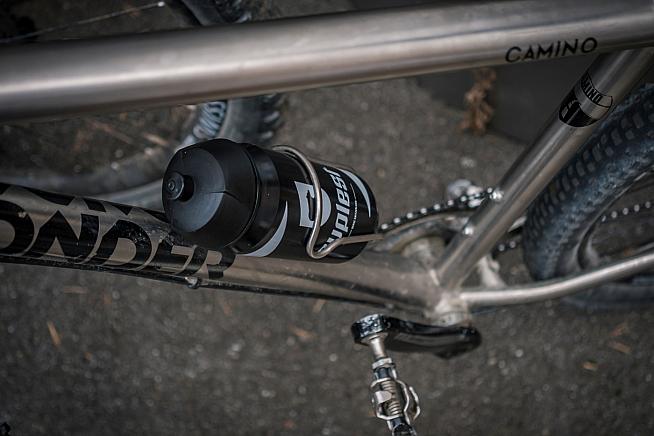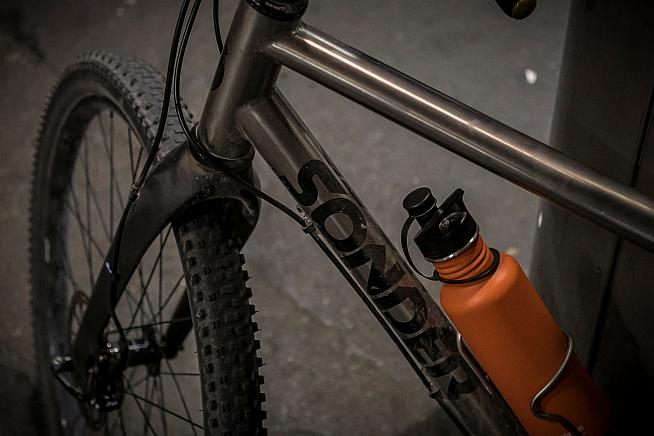 Find out more at 
www.alpkit.com/sonder/sonder-camino-ti
.
The event:
0 Comments