Italian bike owners tend to be a very passionate subset of the already overly-obsessive group that is the 'cycling fan'.
Cycling fans, of which I am very much one, tend to fixate over minute details. It can be weight of bike parts, aerodynamic capabilities of pieces of lycra, or why certain riders who took a lot of drugs are evil but others who did the same thing are given places in mythology.
Italian bike fans, another category I fall into, are prone to favour style over efficiency, obsess about bike history and, in a lot of cases, only ride a certain brand of bike. This is where I drop out. I'll ride anything as long as it's fun, although I would always pick Campagnolo groupsets if I can. I will also admit to a preference for a certain Italian bike brand...
So, I was very much at home at the recent Colnago Owners Day - a get-together for fanboys (and girls) of the venerable Italian marque, hosted at Chavenage House in association with homegrown clothing brand Le Col.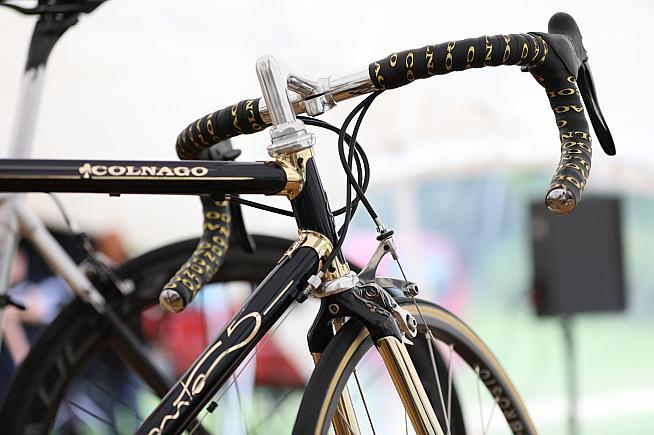 A blustery day in the Cotswolds (rumour has it the gale was called Ernesto) saw about 100 passionate riders of all ages, all on Colnago bikes, set off on a loop of the local area. The 40-mile distance wouldn't normally pose a problem, but the gale force wind made it a touch more taxing than hoped for. One thing that did help was sitting on Sir Bradley Wiggins' wheel for 10 miles (he's still really good at riding a bike, in case you wondered).
Sir Bradley was joined by triple jump world record holder Jonathan Edwards and Le Col founder and former pro Yanto Barker, who led the ride.
When we got back to the picturesque Chavenage House in Tetbury, it was clear the passionate Colnago tifosi were living up to their reputation. Gleaming steel and carbon frames from the last 50 years dotted the lawns, many of them sporting the livery of the Mapei team, who rode Colnago bikes for eight of their most successful years.

When I said earlier I'd a preference for an Italian bike brand, I wasn't actually referring to Colnago. But even as a Bianchi afficionado, there's no resisting the craftsmanship of the machines on display. From the crimped star-shaped tubing of the 1980s Master to the lugged carbon C64, Ernesto's signature has adorned some iconic framesets and it's easy to see how the brand has captured the hearts of so many cyclists over the decades.
Wiggins, a noted bike collector himself, spent time talking to fans while a jazz band played in the background, coffee and ice-cream flowed and the horrors of the windswept hills were gradually soothed away.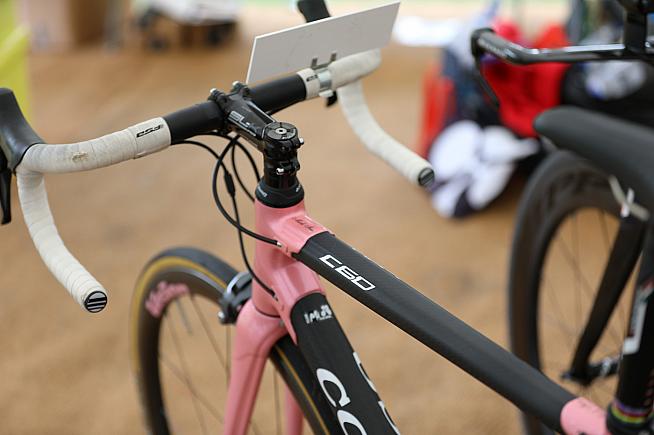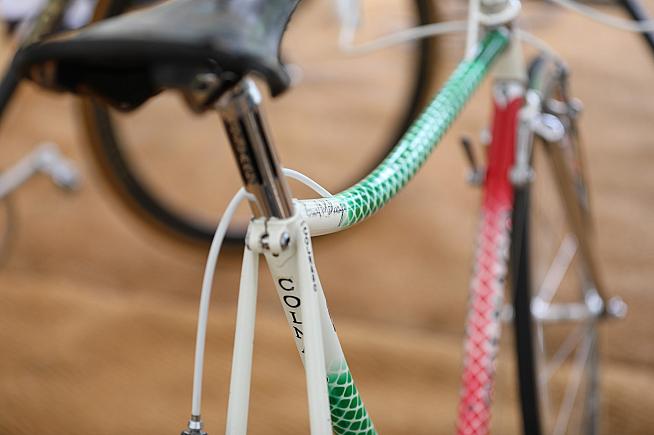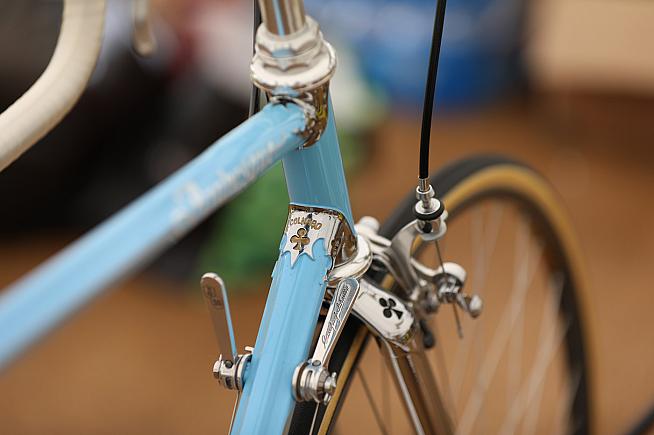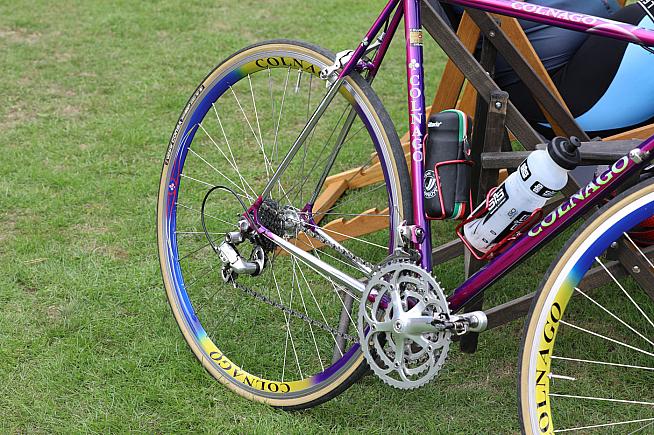 And still conversations focused on 1980s frame decals, what groupset goes with which bike, and crucially, whether it's okay to ride an Italian bike with a Shimano groupset (the landslide view was that it's not. Ever).
That's the beauty of an event like this; it brings together likeminded cyclists for a chance to set the world to rights on the issues that REALLY matter. And more importantly, to enjoy riding and looking at some exquisite bikes from an Italian master.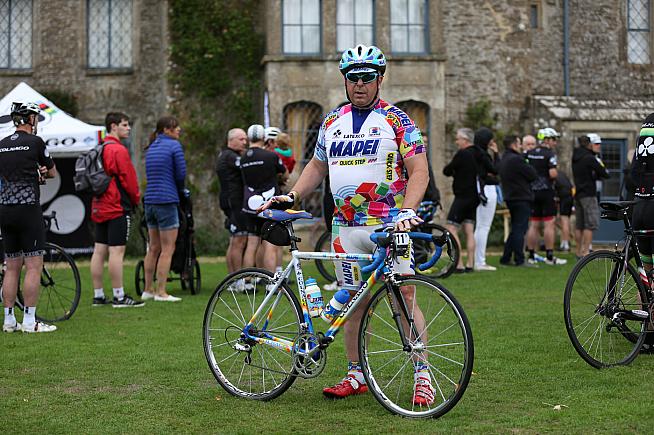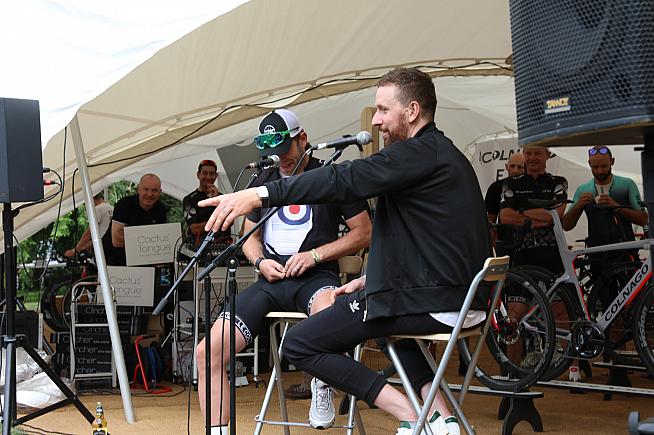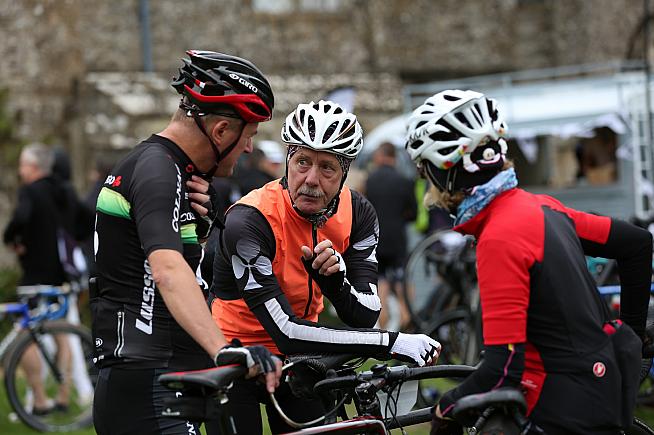 0 Comments