"We were going to do the Epic route, but when we turned up at Cheltenham Racecourse there was no one there..."
I'm listening in to a conversation at the Fire Service College, Moreton-in-Marsh, the new headquarters for this year's Wiggle Cotswolds Sportive - a change of venue that apparently has come as a surprise to some...
Previously, I believe the event had started at Cheltenham Racecourse for a number of years. I had ridden it at least once from there. However, part of the appeal of returning to this UKCE sportive was the new venue, which would allow the organisers to plan a route right in the heart of the Cotswolds.
In the end the latecomers announced they'd be riding the Standard route instead, and perhaps it was just as well; the hot and sunny weather of earlier in the week deserted us on the day.
It was mid-July but there was some light rain en route as I drove to the venue. The rain had ceased by the time I arrived, but temperatures were in the teens rather than the low twenties. I plumped for the windproof outer layer.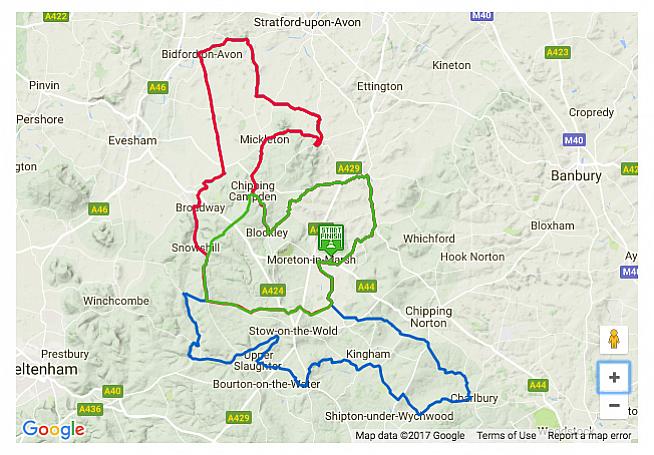 The venue was open from 7.15 am with registration from 7.25 to 9.10am. There were three routes offered, all quite distinctive in terms of distance. Epic riders going for the full 102 miles and 5912 feet of climbing could set off from 7.45 to 8.15 am. They were all long gone by the time I arrived at the start line at 9.00am for the Standard route. Or, as the main man doing my rider briefing put it, "If you are here for the Epic then you will have to be Epic to beat the cut-off time".
The Standard route was 67 miles with 3274 feet of climbing, while the Short route covered 37 miles with 2152 feet of climbing. UK Cycling Events run sportives all around the country, a lot of them as part of the Wiggle series. They always give the routes a difficulty grading out of ten, which in this case were eight, seven and six respectively.
I had experienced a short delay getting access to the Fire Service College as the queue of cars stretched back along the main road, but not too far. This turned out to be because those coming into park were then making a right turn across the driveway, and across the path of those cyclists who had just started the event and were leaving the College. I expect this was only a slight delay for latecomers like myself.
I was one of the last to park up and there were plenty of stewards and space. Registration was a short walk away with a row of portable toilets lined up like guardsmen en route. The queue seemed fairly long but soon cleared. This is where UK Cycling Events had the foresight to include sufficient facilities, where some other events just make do with one or two toilets.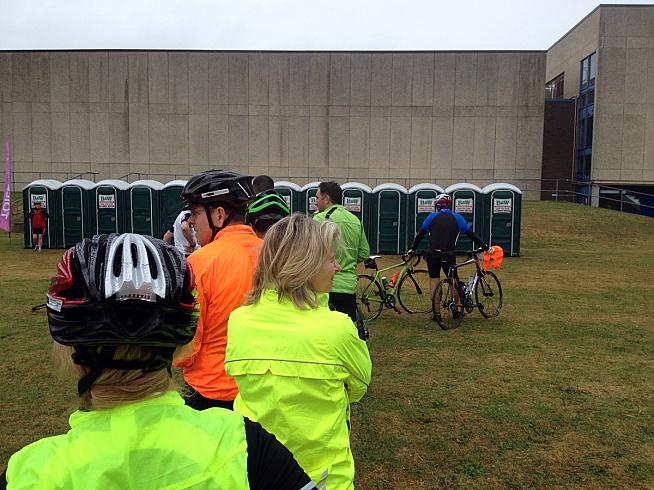 Registration was simple and there was no queue. Sign your name, get a timing-chip sticker on your helmet, and a handlebar number with a couple of cable ties for the benefit of the event photographers.
There were a couple of stalls set up around the start line selling cycling merchandise and hot drinks but I bypassed these and went straight for the off.
The majority of the sportives I have ridden involve a similar pattern - a fairly stiff climb early on followed by a major climb in the middle third, with maybe another big climb after that before things calm down and plateau out for the last 20km or so. Maybe a short, sharp hill towards the end just to keep you honest.
The Wiggle Cotswolds Sportive did not follow that pattern at all. For the majority of the ride there were some ups and downs, but nothing too major or that lived long in the memory in terms of requiring a significant effort.
I had assumed that the route would be all Cotswold stone and cute villages swarming with tourists. Whilst we did go through some of the main attractions such as Chipping Campden and Broadway, they were over before you had a chance to take it all in. Out in the countryside that formed the majority of the ride there was a surprising amount of business and industrial units, which proved the picturesque region is not just a tourist mecca.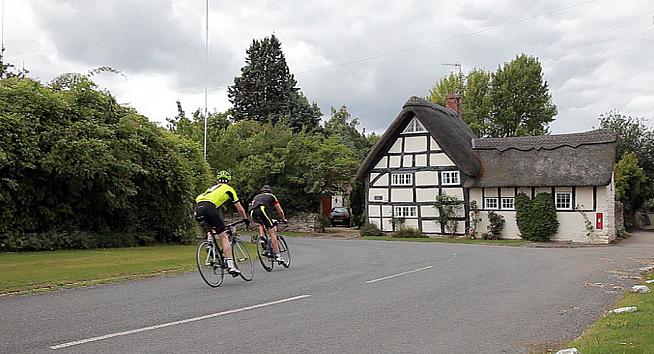 The first feed station came after only 15 miles at a village hall. There was plenty of choice of food including flapjacks, fig rolls, sweets, bananas, tortilla chips as well as each rider being allowed to take one energy bar or sachet. Water or pre-mixed energy drinks were available along with a mechanic for any running repairs. It was cleats off in the hall itself to use the facilities.
Despite a curtailed cycling year due to recent additions to our family, I was feeling fairly good at this point. The second feed station was a further 30 miles away. I continued my normal refuelling and drinking around every 20 minutes, but about five miles short of the feed station all my energy suddenly disappeared and I felt empty. I hadn't gone beyond 50 miles this calendar year so I think it was fatigue rather than the dreaded "bonk".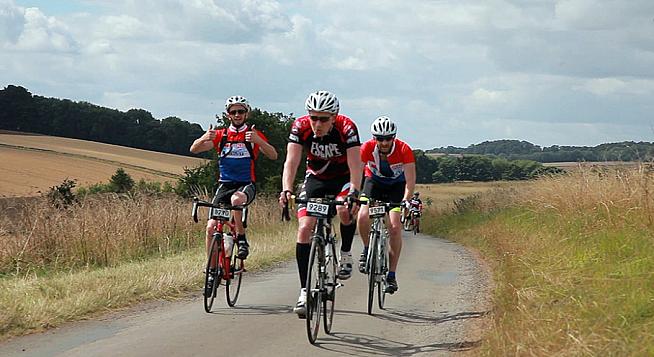 I managed to coast into the feed station but a sad sight greeted me. The only food left were flapjacks and fig rolls. I was really surprised because UKCE are usually pretty reliable at managing such things: iet has only been on smaller or newer sportives where I had previously found a problem with supply levels. I don't think anyone present looked happy at the lack of choice just when it was needed the most. I ate as much flapjack as I could stand and went on my way.
I was apprehensive because I knew the big climb of the day at Snowshill was still to come and I was worried that I had nothing left to give. I played my joker in the form of a double espresso caffeine gel. For someone who normally drinks peppermint tea it did have an uplifting effect.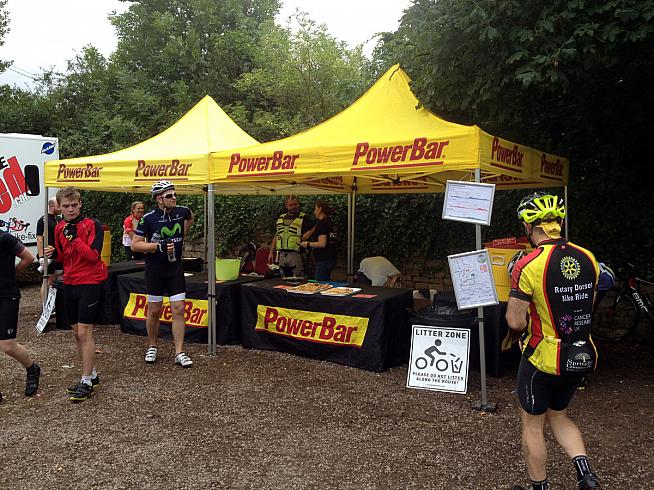 The Snowshill climb was soon upon us. It looks like a false flat and hardly appears to go uphill at all to start with, but it was a nagging 5% claiming several cyclists along the way who got off to push. Myself and a couple of others continued at snail's pace for at least a couple of kilometres as it ramped up to 8% at its steepest. To my pleasant surprise I manged to keep it together all the way up which was a good confidence booster. The rest of the route was a fairly level run-in back to base.
At the finish I was handed a medal and a t-shirt. There was a Muc-off area with a pressure hose and sponges for those who wanted to clean their bikes straight away. One or two were indulging but I went straight for the journey home.
Just to tidy things up, the Short route split came around the 18 mile mark. The Epic route split (which was removed before I arrived) was after Snowshill, so there would still have been a significant ride after the big climb although there was also a third feed station.
It was nice to ride somewhere a bit different to my normal area around the South-West, and the organisation - apart from the slim pickings at the second feed station - was really professional. The ride may not have started from Cheltenham Racecourse, but some of the speedier riders clearly could eat like a horse...
At any rate, the new location seemed to be a success so it's wait and see for 2018 if it's the racecourse, fire station or somewhere new again.
The Wiggle Cotswolds Sportive returns in 2018. For the full programme of UKCE rides across the UK, visit www.ukcyclingevents.co.uk/events/
0 Comments