Although we are only four months into a new year we have come to the end of what is, for many, the most important and thrilling part of the cycling season - the Spring Classics. So steeped in history, myth and legend are these races that to win one immortalises the victor and affords him such lofty status amongst contemporaries and fans that his throat would never be parched and he would never ever be short of an ear to talk off. In 1980, Bernard Hinault arrived at the start line of Liege-Bastogne-Liege - "La Doyenne" - in the Ardennes amidst a raging snow storm. 174 riders started, but after an hour's riding many had dropped out and abandoned. Hinault took it upon himself to increase the pace and catch a breakaway of two riders. Once his group had caught, Hinault continued to press on and rode straight through and on to a 9-minute solo victory. Freezing, frostbitten and blinded by the snow, Hinault described how he had never thought of abandoning and had been driven by pride, respect for the race and making his mark in cycling history.
I am a fan of the Grand Tours, but there is something about the one day race that I find completely compelling and fascinating. As ever cycling is a team sport, but in the classics, invariably it comes down to man vs man; a gladiatorial battle. In fact there are plenty of recent examples of individual riders vanquishing a duo of teammates. In 2011 a devastating Phillipe Gilbert embarrassed the Schleck brothers and Leopard-Trek at Liege-Bastogne-Liege as he handed out a dose of Belgian domination. This year, our own "hardman" Ian Stannard broke Belgian and Etixx-Quickstep hearts at Omloop Het Nieusblad where he rode away from former World Champion Tom Boonen and then put Niki Terpstra to the sword in a dramatic sprint. The fundamental nature of single day racing affords riders to completely commit their effort, turn themselves inside out and leave everything on the road with performances that are, in a word, epic.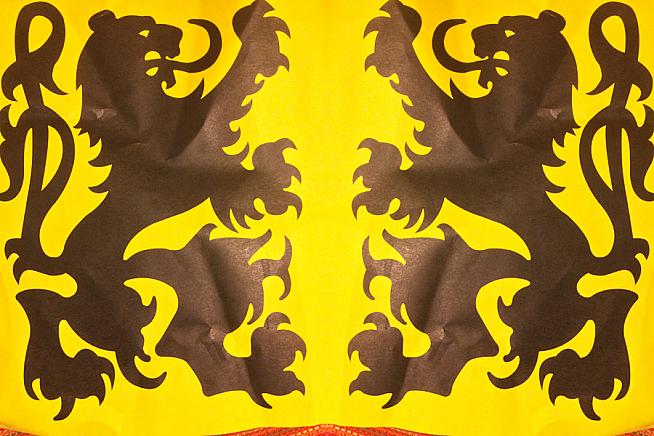 The Spring Classics have everything a cycling fan could possibly hope for; climbs, cobbles, crashes, crosswinds, attacks, snow and torrential rain. These all add up to make an amazingly exciting spectacle. There is nothing held back, no team trains, no conserving of energy or limiting time loss; whoever crosses the line first wins, second place is the first loser. Amongst the races there is also plenty of choice for the pro-riders and each style is catered for; sprinter - best get signed on for Milan San Remo (and, as we saw this year, Paris Roubaix); rouleur - take your pick, but make sure you get to E3 and Ronde van Vlaanderen; grimpeur - well we've saved the best till last, and usually this means the weather is a bit milder as we know you climbers are a skinny soft lot: La Fleche Wallone and Liege-Bastogne-Liege fit the bill.
The Tour of Flanders Challenge
Now although the Spring Classics do include races from Italy, France and the Netherlands, it's really all about Belgium. The unfortunately named "Battlefield of Europe" has certainly seen its fair share of fighting in the past, and every March it is the scene of yet more conflict as lines are drawn and sides are chosen. Fortunately these days the only violence is directed to a punctured wheel or faulty frame.
For me there is only one race that sums up the Spring Classics, Belgium, and hard-as-nails riding, and that is the Tour of Flanders. I had to ride it, and in late 2014 I signed up with a club mate for the 2015 Ronde van Vlaanderen sportive. Morale had been high during the long winter months. Unlike riding in the Alps or Pyrenees, training for Belgium is readily accessible in the UK due to the nature of our short, sharp climbs, bad roads and generally shameless weather. With the date fast approaching, our final training rides and overdoses of vitamin C were keeping us right and fully fit for the job in hand.
We arrived in Europe after a trip down from northern England and a short train transfer on Le Chunnel. We used the gap left by the Maginot Line and slipped into Belgium through France. I was amazed how easy and quick it was from Calais to get to our destination of Oudenaarde for registration the night before the event. We arrived by the skin of our teeth and, apart from a brief mix up with names, we were registered and off almost as quickly as we had arrived. We drove back west through the grey drizzle and darkening clouds past familiar sounding places: Harelbeke, Kuurne and Zwevegem.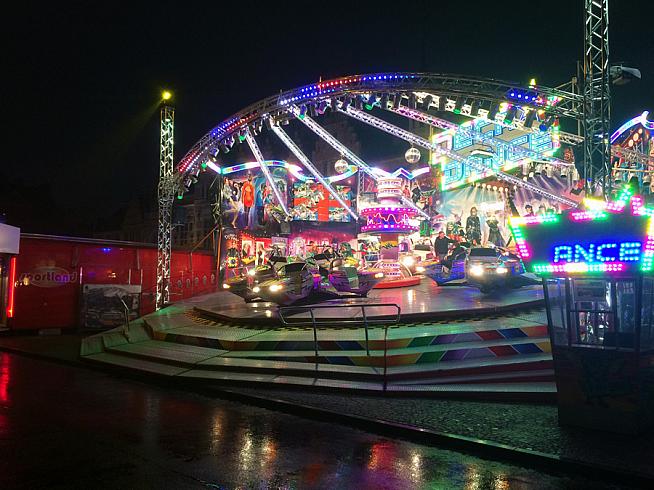 We had booked into an Ibis Hotel in Kortrijk, which is equivalent to a Travel Lodge and perfect as they were happy for us to take our bikes into the room. A funfair had established itself in the square opposite our hotel and although it was quiet currently, the evidence pointed to the fact that it was more than likely to go on all night. (FYI - the evidence was the DJ & MC that accompanied some hellish, whirling, spinning death trap that was pumping out some horrendous Euro techno!) No matter; we had our registration packs, completed final bike checks and arranged several options for kit. The weather was scheduled to be wet and cold, but we optimistically hoped this would blow over and reveal blue skies. We went to bed that night still hoping, more excited than on Christmas Eve!
Grey skies at night, hard man's delight
Opening the curtains early on the Saturday revealed what we had expected; grey and wet. Still, I was feeling pleased as this gave me the chance to try out and rigorously test some kit from Sportful: the aptly named Fiandre No Rain jacket and shorts. The Fiandre range has been developed with "lowlands" weather and racing firmly in mind. Warm, windproof and water repellent is the order of the day, and the kit definitely appeared to do these things well.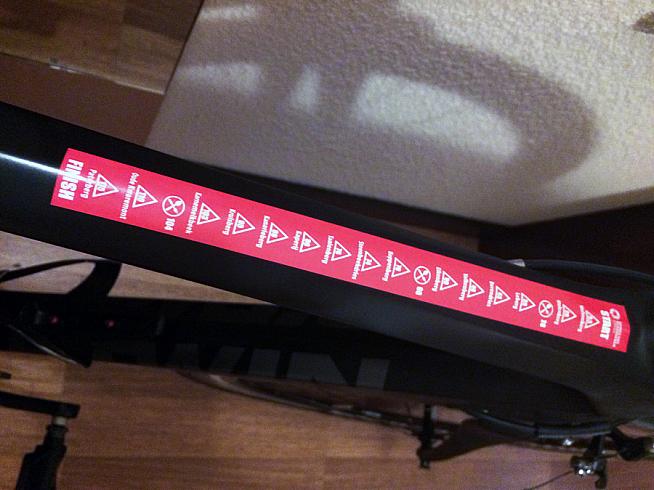 We arrived at the car park near the expo and the heavens opened; we were in for a wet day. If this was a regular Saturday morning, pre-group ride, you would definitely have put the kettle back on and maybe "given it an hour or so"! We unfortunately did not have this luxury. We layered up, saddled up and pedalled off to the start line. There was an unbelievable 16,000 entrants signed up for the Ronde, but with many tackling the longer route it meant the start/finish at Oudenaarde was busy but not too packed. We set off amongst a large group of riders and tucked in nicely. The weather continued to be very wet and windy and it made sense to stay in the group, especially in the early stages which zig-zagged along roads, cycle paths and narrow lanes.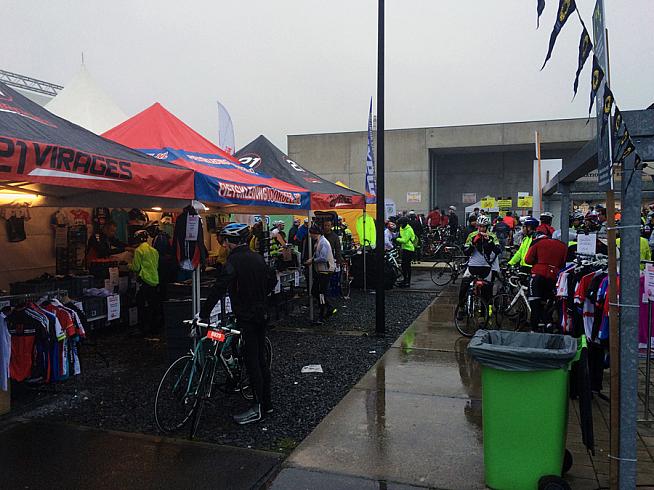 After a short warm up of 10km we hit the first climb, the Wolvenberg, a cheeky 700m-long ascent maxing out at a muscle-wincing 17.3%. If you weren't warmed up before this you certainly were after. Next came the cobbles. This was the only part of the event that UK training failed to imitate. Riding on cobbles is one thing, riding on wet cobbles is another. Riding on wet cobbles surrounded by crazy people on bikes is something to behold. I knew from watching the pros that the best place to ride was in the middle of the road on the crown. The problem was everyone else seemed to have heard this little tip. Not a problem if the riders are going at a decent pace; a nightmare if they are going slow causing you to swerve, change direction and overtake on the jagged-edged, moss-covered, ice-like slippery swines. Entertaining though. This pattern of climb, road, cobbles, road continued for several kilometres, occasionally interspersed with a feed zone.
After the second feed station loomed the Koppenberg. Often in cycling there are parts of the race that commentators refer to as, "not the place the race is won, but the place the race is lost." The Koppenberg is one such place. If you google "Koppenberg Flanders" your results mainly include pictures of the climb with either fallen riders, walking riders or a bottle-necked peloton. With a max gradient of 22%, if you don't get a good clear run at it you are not getting up. With 16,000 cyclists on the course, wet and treacherous cobbles and tired limbs I really did not stand much of a chance. I gamely launched into the bottom and clicked up into my best "egg beater" gear but soon the acclivity, conditions and competitors were all against me; I dabbed. However, this was not a defeated dab, this was a take-it-all-in dab and walk in the footsteps of previous pro-cycling dabbers. I even dabbed with a spring in my step!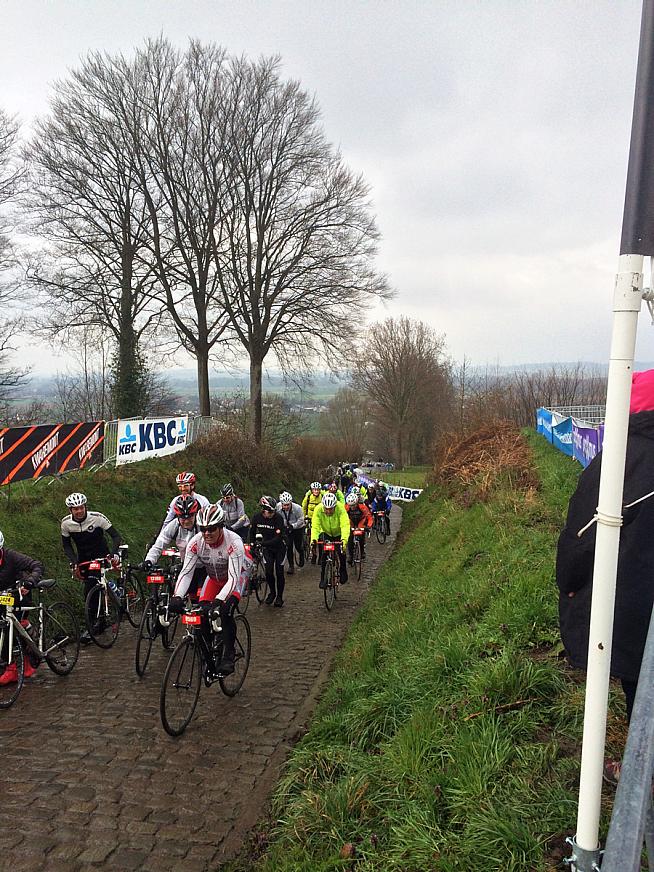 From there more of the same, except now the wind had died down, the clouds had broken and the sun was beginning to appear. Spirits were lifted and Red Bull was imbibed. After the last feed station, which was a massive barn reminiscent of an early 90s rave, just two more climbs stood between us and the finish. These climbs were the Oude Kwaremont and the Paterberg. Probably two of the most well-known climbs in Belgian cycling, and always the springboard for a final attack. Although not steep, the Oude Kwaremont was long: 2km, which for Belgium is practically alpine in nature! Again, any full-on assault was hampered by conditions and the sheer number of pedallers. However, after the first 500m the crowds thinned and riding could once again commence. I think I must have timed the Paterberg just right though as I powered up its 400m, 20% cobbled parcours and away for the last 12km to the finish at Oudenaarde. The run in was on roads and cycle paths, and apart from almost getting taken off by a "jheri curled" tri bar'd imbecile it was a standard affair.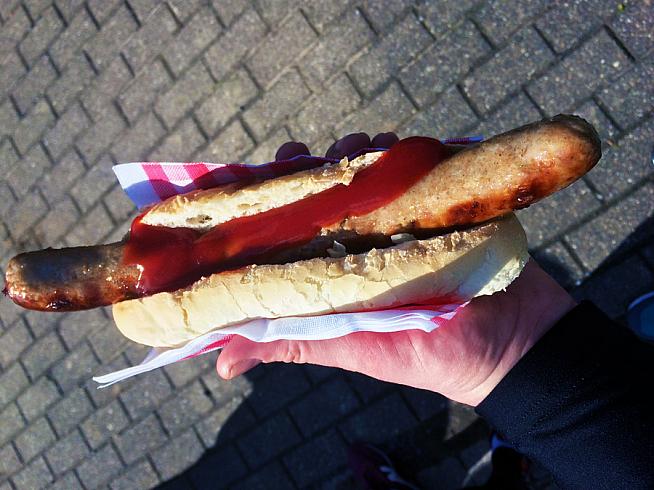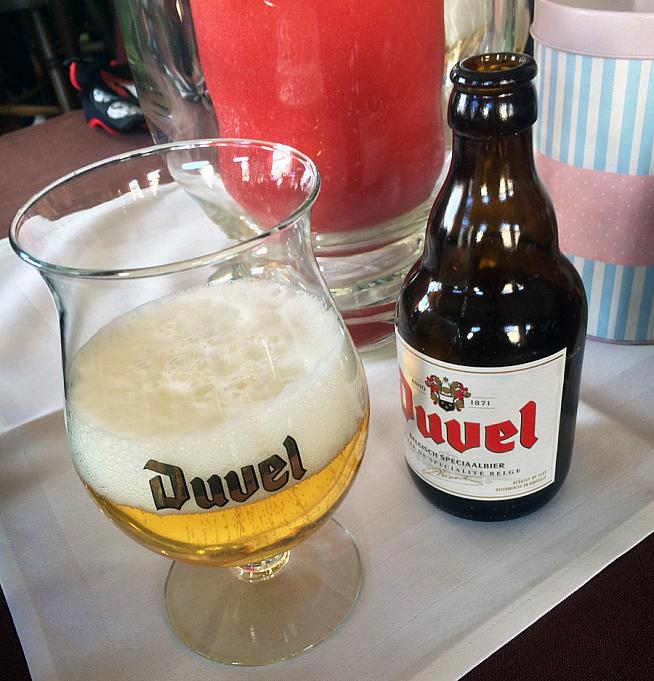 At the finish in Oudenaarde we ate some bratwurst, drank some Leffe and reminisced about our days' activities. We came to the conclusion that although we had enjoyed the ride, climbs and cobbles, the in-between parts left us, well, a bit flat and uninspired. The other common gripe was the humdrum vistas and countryside. East Flanders is not the Alps, Provence or the Dolomites; it's not even the Lake District or the Dales. It is pleasant enough to ride around but with its industrial past and run of the mill suburban architecture it's not one of the prettiest sportives to ride. From an equipment point of view I was very happy with my Fiandre jacket and shorts. Both had acquitted themselves perfectly well in the weather and made for a comfortable ride. We returned to the Ibis tired and tarnished, but excited for tomorrow and what the pro race would bring.
Here come the pros
As the soulful Dinah Washington sang, "What a difference a day makes! Twenty-four little hours...." From bleak, grey and wet surroundings we were greeted with blue skies and glorious sunshine. Sore legs, stiff wrists and aching backs soon disappeared as the opportunity to spend a sunny, dry day on the bike chasing the Ronde van Vlaanderen around suddenly became a reality. We ate heartily and discussed our route options; our designated base for the day would be the Oude Kwaremont. It is the longest climb; halfway up is a beer and food area with large TV, and even further up is an even bigger beer and food area with a TV the size of Lichtenstein.  There are also ample areas to view the race and shout at the riders - we would do well here.
We set off with high hopes, but after 5km it appeared we had missed a turning and had to choose either a busy dual carriageway or smaller road heading into a town we did not recognise. As I looked pitifully at my makeshift map, my colleague scouted on ahead where he was accosted by a Belgian fellow on a Pinarello. As I caught up to them and readied my extensive Belgian vocabulary, I was informed that the chap had missed his morning chain gang and was about to turn for home but saw us struggling and offered us some solace. He suggested he accompany us to the next town where he would then peel off, but not before pointing us in the right direction. He was kitted out in one of the local teams' kit - K.S.V. Deerlijk - and looking at his form did not immediately strike you as a cyclist. We chatted happily in broken English amongst the three of us all the way to the next town, where he decided he would carry on to the next town with us.
We passed through places with more vowels than consonants where he pointed out the homes of cyclists such as Stijn Vandenbergh, Sep Vanmarcke and Stijn Devolder. The next town came and went and our official guide to the superstars carried on. He was a legend. Finally we arrived in Grijkoort where the party was already in full swing. Our chaperone explained that we were far too early to go straight to the Kwaremont as it was only 10:30am and we should accompany him for a drink before he set off back. A cheeky coffee to warm us through and thank our saviour, well it would be rude not to. "Coffee!?! No, no, no, you are in Belgium we drink beer!" Three bottles of Duvel it is then, and he wouldn't even let us pay - did I say this guy was a legend!?
Chatter from the soigneur's table
We sat in a pub/cafe amongst the locals and chatted all things cycling. Our host, Clauden, explained we were sat in an establishment with a particular affinity for Sep Vanmarcke. This was confirmed by the photos and framed jersey on the wall. We discussed potential winners, the antics of Mark Cavendish and, unsurprisingly, tales from the soigneur's table. It turns out his cousin is the soigneur for Etixx-Quickstep and was formerly the soigneur for Telecom in the Bjarne Riis and Jan Ulrich days. We immediately pressed him further for some gossip; what he told us is probably best not printed without legal advice. Suffice to say that during the off-season pro-cyclists are allowed, if not encouraged, to, shall we say, let loose; and allegedly during Bjarne Riis' peak in 1996, with his haematocrit level somewhere in the high 80s, he regularly needed help getting off his bike because the amount of EPO in his blood thickened it so much he could not let go of his handlebars! Great craic.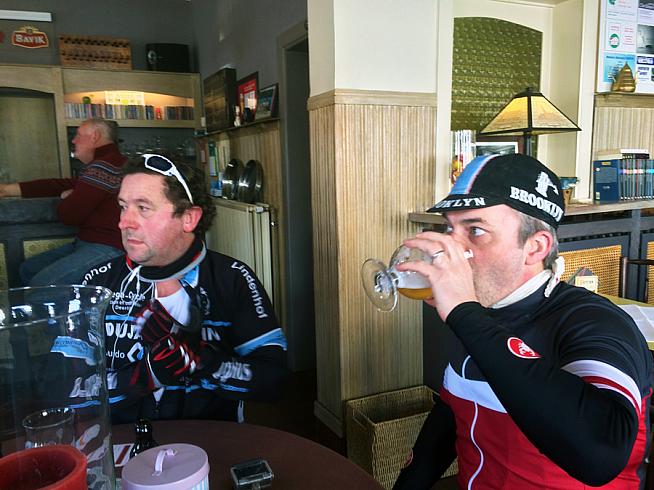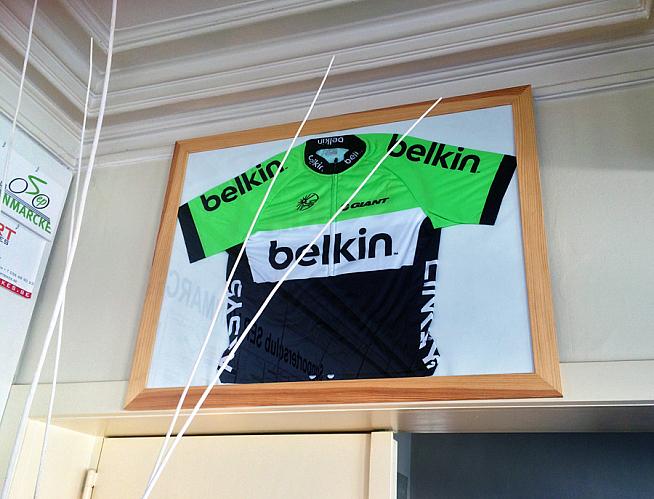 With our 8.5% beers downed, bladders emptied and heads a touch light we bid farewell to our new favourite Belgian cyclist. I may never see Clauden again, I hope this is not the case, but I am much the better for meeting him with my faith restored in "johnny foreigner"! We pottered off steadily and made our way to the scrum that was the Oude Kwaremont. We racked the bikes, bought some beer and bratwurst and readied ourselves for the race. The atmosphere was electric, friendly and expectant. With my beard, Oakleys, Kask helmet and black kit many of the locals took to shouting "Wiggo" or "Wiggins" at me; I obliged with a suitable monkey style walk and nonchalant wave! We concocted a plan to use my newfound resemblance to get us into the VIP tent, but seeing the Belgian bouncers thought better of it.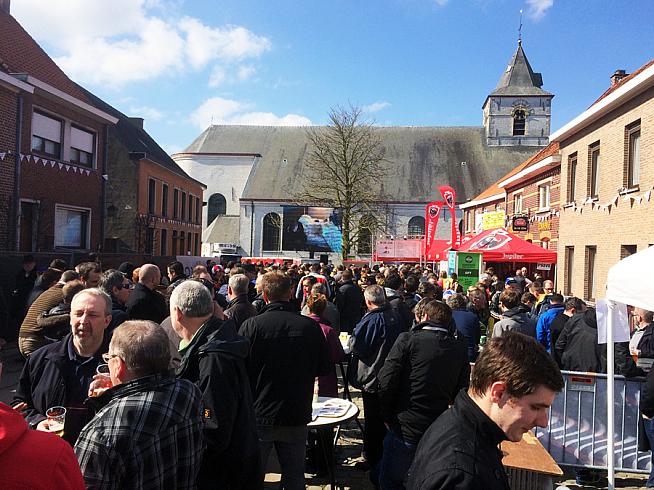 The race came and passed twice with the womens race in between. I am sure I don't have to tell you, but watching cycling on TV does not give you a real impression of the speed they are travelling at; this is doubly relevant uphill and on cobbles. They were flying. I mean obviously they had a massive advantage that the sun was shining and conditions were bone dry, unlike the day before, but wow they were almost floating!
Unfortunately for us Brits the race did not unfold the way we would have wanted, but chapeau to Alexander Kristoff, what a win. We filed slowly and carefully through the crowds and then tried to tear each other's legs off on our ride back to Kortrijk. With the sun slowly going down we found a bar and ordered some Duvel and toasted Clauden and Flanders for a great weekend. We would return, if not only for the sportive, definitely for the hospitality, bratwurst and Duvel.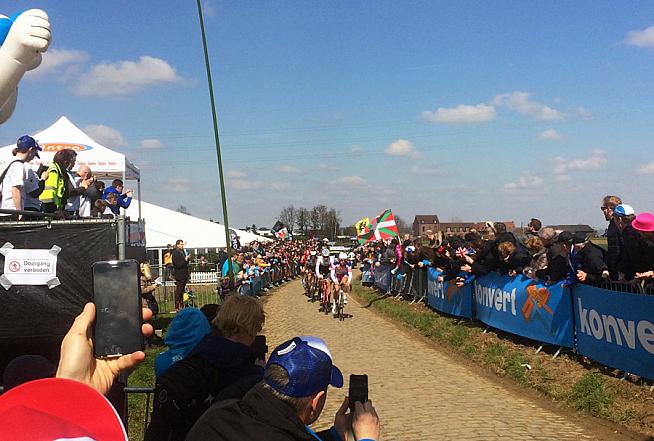 0 Comments