I love my CERO AR30s, I really do: super light, stiff and smooth, in my review of them I said that they were wheels for those that couldn't afford carbon. I recently bought a Shimano freehub for them - changing it is as easy as swapping tyres - so I could try them out on my heavy winter bike and they've transformed the ride, so much so that I now have two summer bikes - one just happens to be Shimano and the other Campagnolo.
Then Cycle Division got in touch and asked me if I would try out their RC25 carbon wheels, and being 'a guy who can't say no' I agreed, not expecting to find much to write home about. I mean, I'd already used up all my superlatives on the AR30s - how could their carbon cousins be any better?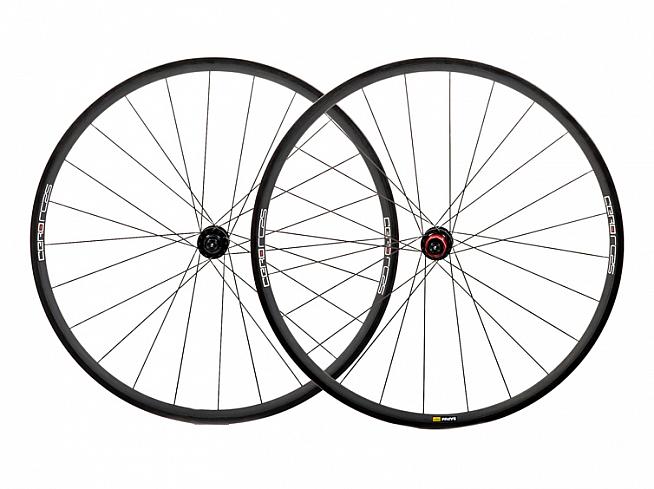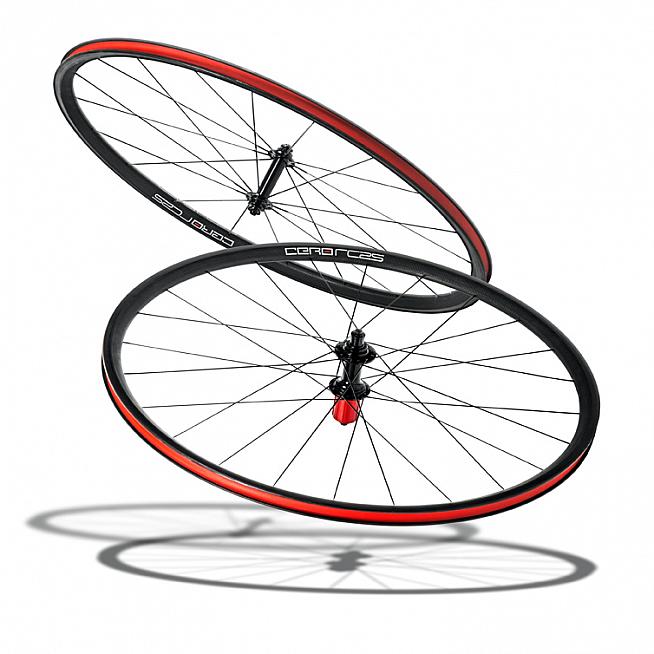 For a start, the RC25 carbon clinchers share the same lightweight hubs and bladed Sapim spokes as the AR30s, the nipples this time concealed within the wider rims. The understated graphics of the alloy wheels are, if anything, further subdued but printed directly on to the rims. The stealth look of the hoops is augmented by the carbon braking surface so that, although they are relatively shallow, they look wide as they are uniform all the way to the tyres. Cycle Division recommend 25mm rubber for these wheels due to the rim width, so I slung on the excellent Conti's I got free when I purchased the AR30s.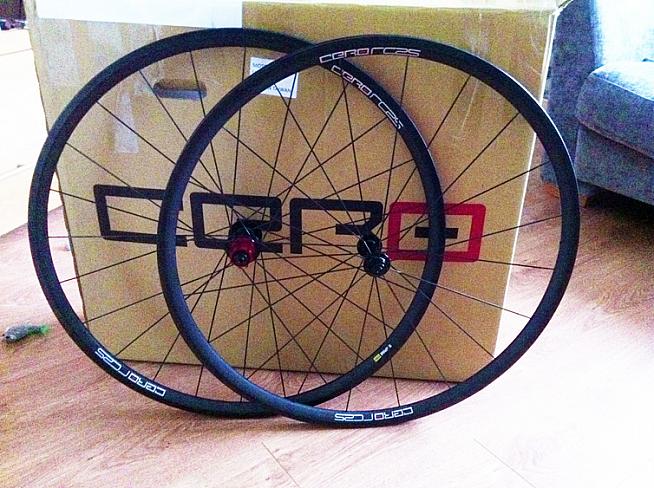 Weight-wise, these are remarkable - at a claimed 1299g they are even lighter than the sub-1500g AR30s, making the alloys feel almost hefty by comparison. A change of brake pads later (Cycle Division supply some excellent unbranded shoes that simply slotted into my cartridges) and off I went for a test ride.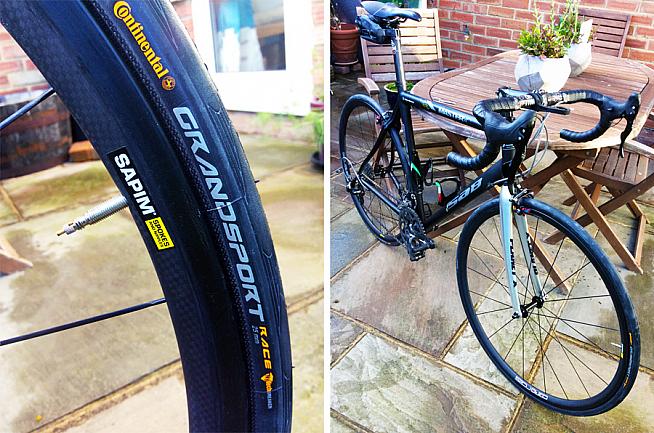 Initially I found very little difference - on the flat they pick up speed like their metal cousins, humming at a slightly different pitch, as carbon rims are prone to do. The freehub is quite noisy, which is fine by me - it's the one sound I think bikes should make - but not so much that it is annoying, and you soon tune it out. The wheels are stiff and strong and I detected no deformity when loading them during acceleration or climbing. The 25mm tyres soaked up the roughness of the Surrey back roads, being supple and grippy with no noticable reduction in rolling resistance from the 24mm radials I've got used to.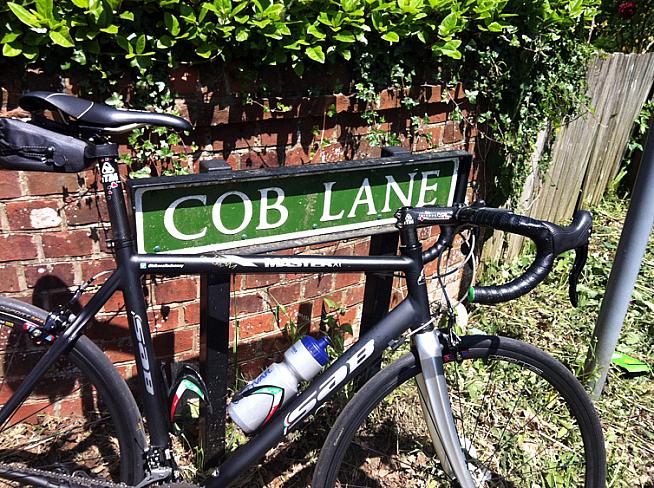 Pointing the front wheel up hills is where I usually start to suffer, and no amount of weight-weeniness will save me from my cake addiction. I do appreciate, though, the assistance a lightweight pair of wheels gives me and the RC25s are no exception. Thanks to the lightweight 400g rims there simply is no inertia to overcome, and I often found my trundle gear was one cog higher than usual; once at the top of a climb, my speed recovery was instantaneous.
The rims on the RC25s feature the wider 23mm rim bed and rounded shape that is increasingly found on high-end aero wheelsets. This means that when fitted with a reasonably wide tyre the RC25s present a rounded profile to the wind, which current evidence suggests is more aerodynamic.
On descents, the RC25s prove as sure-footed as any wheel I've ridden while the braking, once bedded in, is superbly effective - as I found as I sped round a blind left-hander to find a Transit van parked up for no reason other than, I can assume, to test my bladder control. One of the cardinal rules about cornering is that you don't brake, but faced with the choice of wearing a Ford Masque Of Death and testing the hardware under duress, I chose to grab a double-handful of Athena Skeleton. With a slight wobble at the back end by both me and the bike I scrubbed off enough speed to think of a suitable insult and continue on my way, leaving nothing more than a small skid mark - I'll leave you to decide where.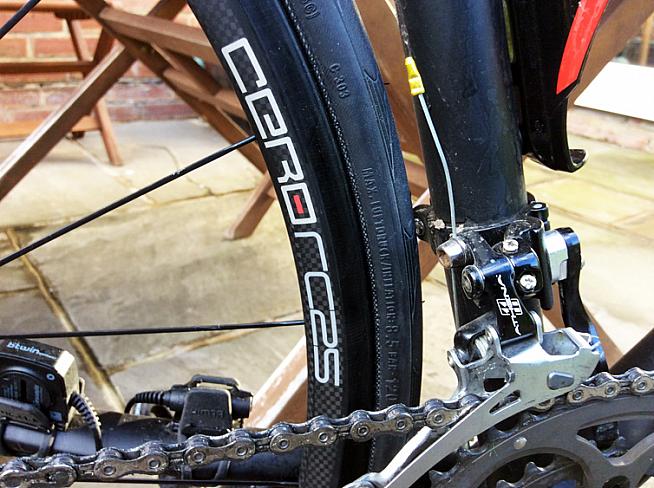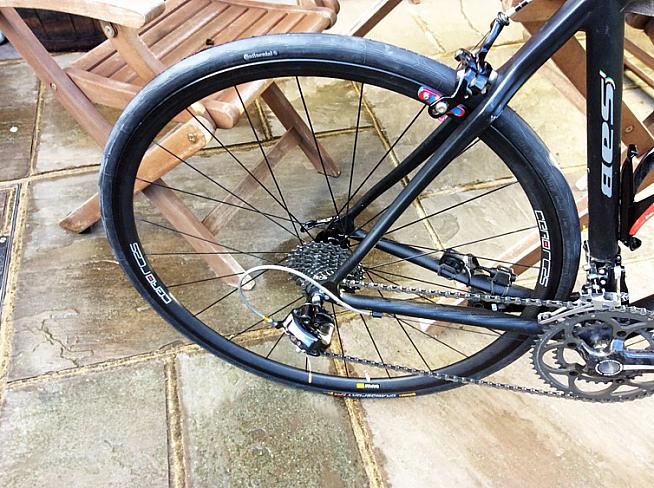 All of this I'm guessing you would expect from a high end pair of wheels - light in weight, stiff and solid in construction, awesome to look at, performing faultlessly up and down hills and on the flat. One thing I haven't mentioned so far is the price. You'd anticipate paying upwards of £1K for a set of carbon hoops, but these come in at an impressive £750.
You'd be hard pressed to find a set of lightweight alloy wheels at this price, let alone carbon ones of this quality. Cycle Division offer a choice of Shimano or Campagnolo freehub, and the wheels come complete with QR skewers, valve extenders, carbon brake pads, rim tape and three spare Sapim CX-RAY spokes. Oh, and they'll even throw in a pair of Continental Grand Sport 25mm tyres to get you rolling straight out of the box.
I said before that the AR30s were wheels for those who couldn't afford carbon; well, these RC25s are carbon wheels for those who THINK they can't afford carbon. I may have to sell more body parts or cancel Christmas, as these wheels are definitely on my wish list. I wonder how much longer Cycle Division will let me keep them...
Cero RC25 carbon clincher wheelset, £749.99 from cycledivision.co.uk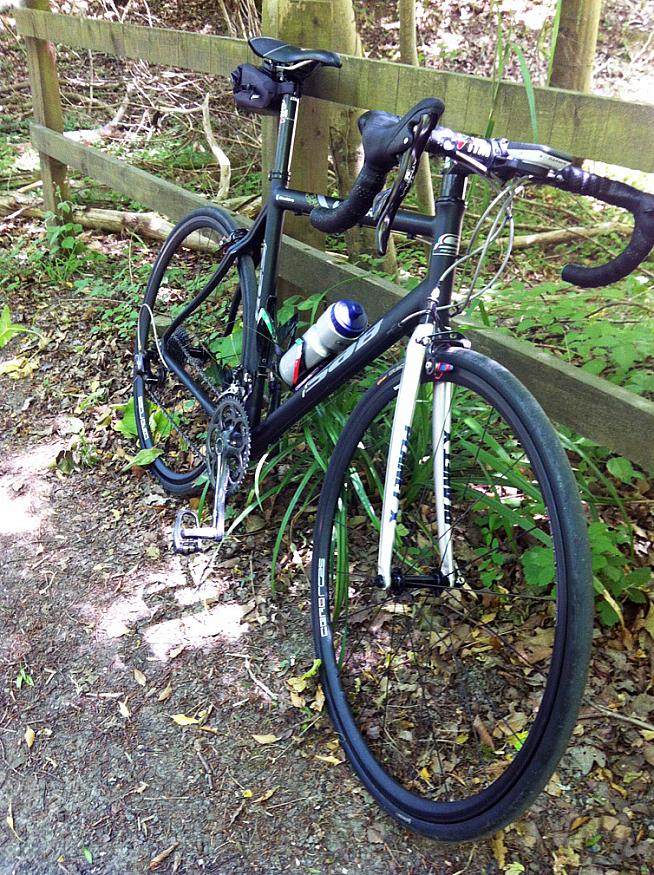 0 Comments