Monday 10th March began an hour later for the sleep-deprived peloton and the extra time in bed was much appreciated. Stage 1, for teams Nottingham and Aedas, left Valence for a ride in the early morning sun to Cleon D'Andran, 49.5km away. CYCLE TO MIPIM veteran Jennifer Ross of Tibbalds Planning and Urban Design commented on the lovely long downhill, which is followed by the 'slowies' getting pulled back by the motorbike to the peloton along the long straight flat that follows at 40kph. This year she found this particular experience surprisingly enjoyable.
Gary Stanton from Axis Security, one of the 28 riders going 'all the way', said, "Once I'd got going after the first hour it was great. It took that long for my stiff legs to warm up. The scenery was lovely."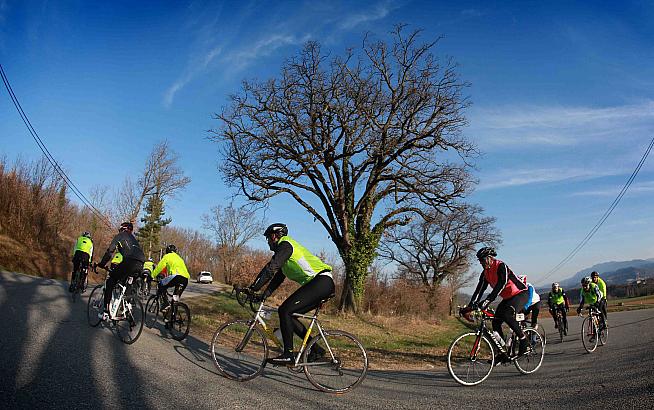 Stage 2, for teams Savills and Argent, features a big long climb that splits the group up. The peloton heads through Grignan, a beautiful medieval sandstone village, and regroups afterwards to cycle through the Rhône-producing vineyards for the 45km stage to Visan.
After an early lunch, teams H2SO and Elliott Wood head out on Stage 3 for a hot, flat, energy-sapping 58.4km into L'Isle-sur-la-Sorgue. The sight of Mont Ventoux in the background is the highpoint of the stage for photos which were quickly tweeted.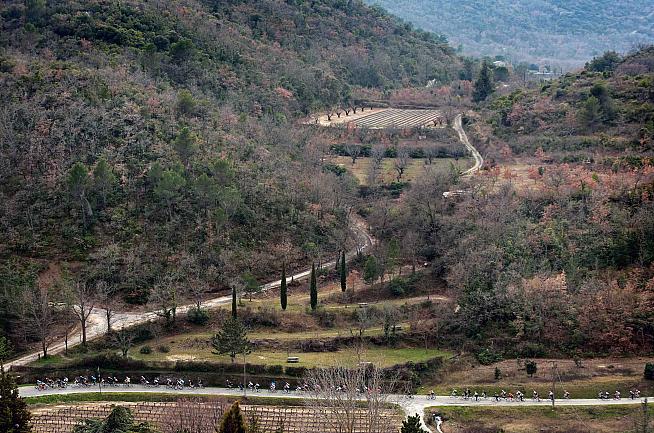 Stage 4 is possibly CYCLE TO MIPIM's best kept secret. It is renowned by those who have ridden the event before who encourage the 'newbies' to do it by describing the brilliant views with the hideous climb. Despite this, over three-quarters of the riders go out. A beautiful long ascent to the historic hill village of Bonnieux is followed by an exhilarating 10km descent through the gorge. No other words than absolutely stunning.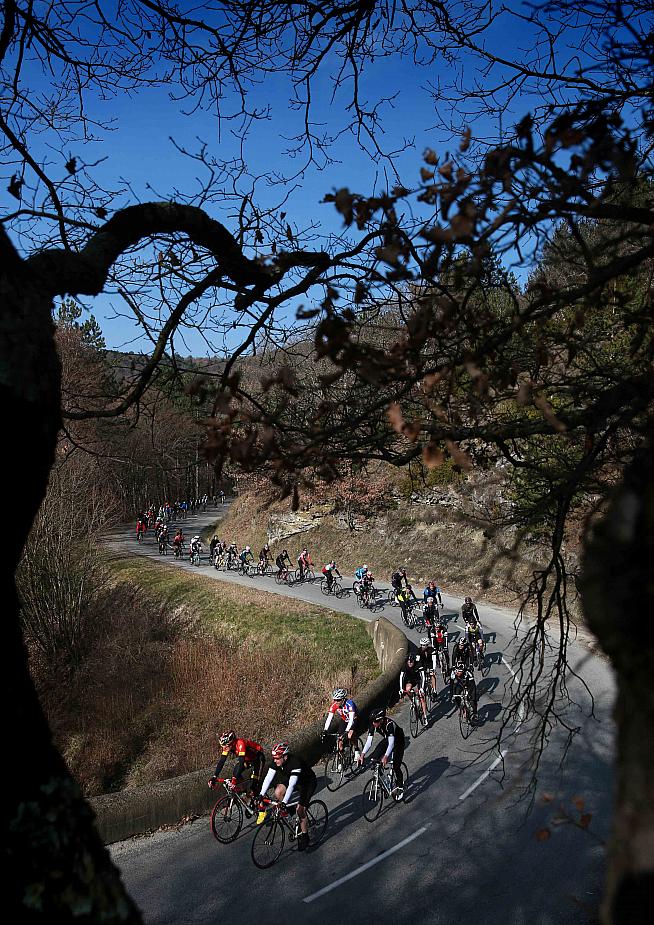 After Cadenet, at the end of Stage 4, the fifth and final stage of the day for the Savills, Argent, H2SO and Elliott Wood teams, is a relatively straightforward 34.1km into Aix-en-Provence, for an earlier arrival into the night's hotel.
The last night that all the riders are together is always a celebratory affair. A presentation by Alice Lamb, Senior Corporate Partnerships Manager at Coram, reminds the riders the real reason they are peddling through the kms, the saddle sores and the stiff necks, and where all the funds they raise go. The precise plans for the arrival into Cannes are laid out, awards are handed out and the camaraderie and relationships that riders have built over the preceding five days and 1,280km are very evident.
There is an air of jubilation in the bar afterwards despite the 172km still to ride tomorrow, but the end is in sight and the riders know that fitter legs and the anticipation of arriving at their final destination will override their aches and pains to carry them on to the Croisette tomorrow afternoon.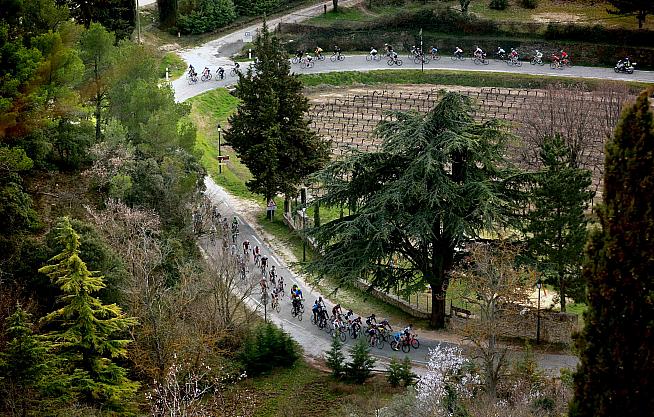 0 Comments