Sunday's stage 1 began with a rousing rendition of Happy Birthday for Christian Coy, more commonly known as 'Moustache', one of the most-recognisable motorbike outriders and a big character on the event, who has ridden CYCLE TO MIPIMs since it began.
It was another cold but incredibly beautiful start to the day as the riders cycled through the flat rolling farmlands of the wine-producing region of Burgundy out of Dijon to St Bonnet-en-Bresse. There was a stunning sunrise to the left of the peloton, comprising the H2SO and Elliott Wood teams, with a herd of deer appearing out of the rising mist.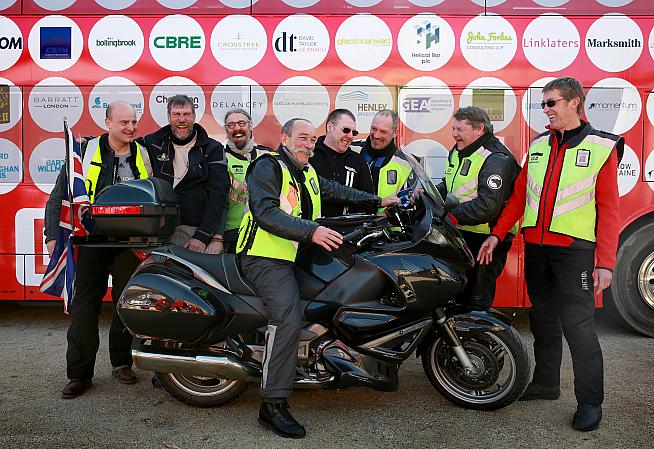 Roman roads predominated in Stage 2, 48.9km for the Nottingham and Aedas teams to Cormoz. After an early lunch at 10.30am, stages 3 and 4 rolled by in steadily rising temperatures. The atmosphere in the peloton is a sociable one. At a considered pace and riding in pairs, the cyclists are able to engage in networking chat mixed in with a fair bit of good-natured humour.
On stage 3 to Chalamont, kudos goes to John Williams of Knight Frank and Ride Captain John Forbes of John Forbes Consulting LLP for leading the peloton for a good proportion of the way into a relentless headwind. The reward came in the form of stage 4's tailwind for a pleasant 50.4km into St Quentin Fallavier.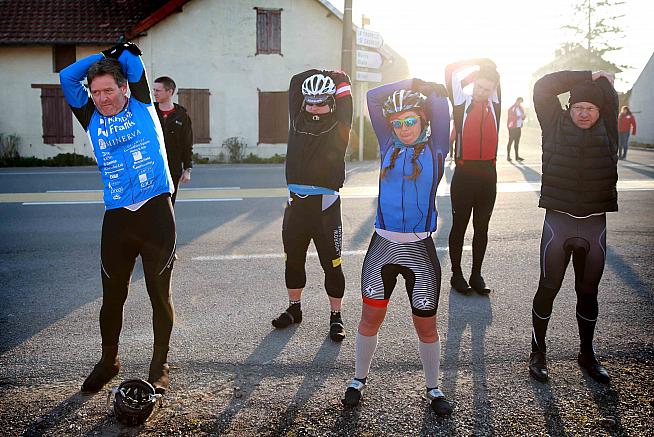 With temperatures in the open exceeding 20 degrees and the sun lotion flowing, the riders were treated to an array of homemade cakes at the end of stage 4, made by crew members Carol, Sue and Sharon, which lifted their spirits and sparked their enthusiasm for the tough stage ahead.
It was the five climbs of stage 5 that were the highlight of the day in terms of riding and scenery. With the Ride Captains supporting riders at the back of the peloton, the riders climbed the first two and last climbs as a group, and were allowed to go at their own pace on climbs three and four. Stage 5 finished with a ride into Hauterives, 54.9km later.
From Hauterives, it was a 48.1km run into Valence for teams Savills and Argent. Four days in, there's chat, banter and laughter out on the ride as the riders are now getting to know each other much better. Having covered over 314km today, Monday is a lie-in with a 7am start, and then 234.5km from Valence to Aix-en-Provence.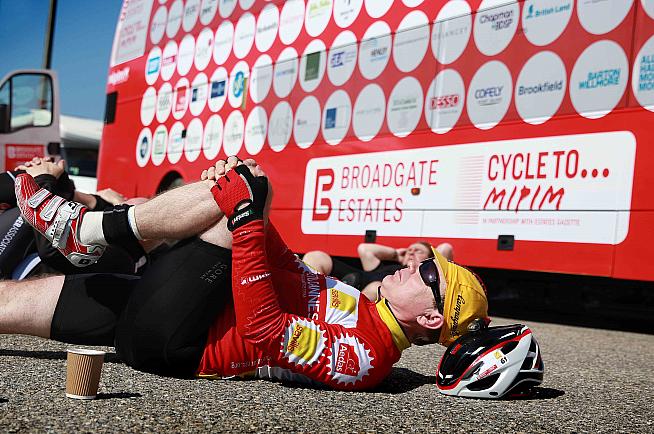 0 Comments