At 6am on the morning of Day Three, Saturday 8th March, the peloton left Reims, the home of Veuve Cliquot, in midnight blue. As the day unfolded and the sun rose, the famous Champagne countryside was revealed in glorious blue and gold, and the temperature increased, lifting the mist off the vines to create a magical atmosphere.
The first stage of the day, for teams Savills and Argent, was a lumpy 52.1km to Pocancy. From there, the H2SO and Elliott Wood teams ventured out on Stage 2 for a relatively flat 58.1km to Dampierre. Ride Captain John Forbes had the full peloton (again, a large group thanks to the clear blue skies) chain ganging on this stage, a technique that is usually introduced later in the proceedings.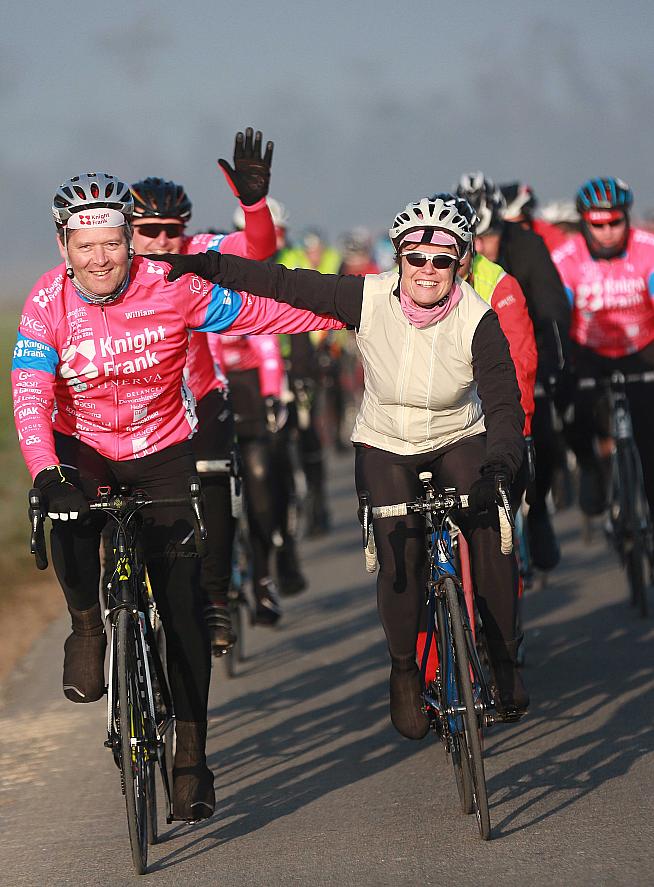 Stage 3, for teams Nottingham and Aedas, is the longest of the entire event at 67.7km from Dampierre to Essoyes. Featuring "a nice winding ascent and then a sensational descent," according to Garth (Vader) Chamberlain of M Moser Associates, the riders were let loose to ride at their own speed, which added to the enjoyment for many.
The riders arrived in picturesque Essoyes for a well-deserved lunch and then teams Savills and Argent moved out for a short, sharp 36.3km through pretty villages of sandstone and red roofs to Vanvey on Stage 4. Stage 5 (for H2SO and Elliott Wood) is another popular one, with long, steady, well-paced climbs, topped off by the icing on the cake: a 9km descent into Moloy, which had many riders, myself included, arriving into the village square wreathed in grins.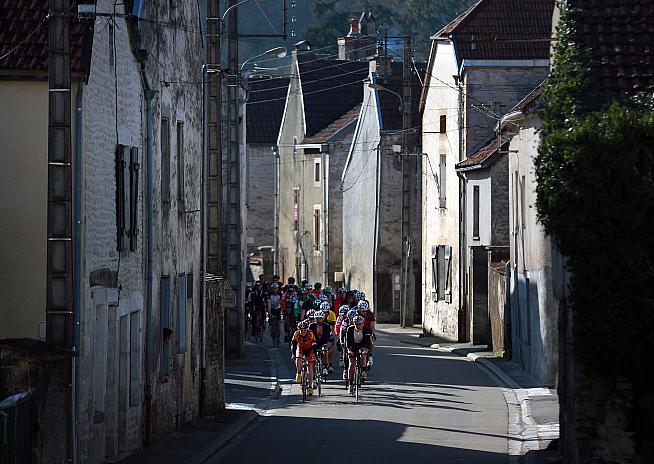 The final stage of the day is a 41.2km ride into the sunset to Dijon, home to mustard making since the 13th century. Some 60 riders chose to stay out with teams Nottingham and Aedas to climb 14km and then reap the reward in the form of a long descent into, and a police escort through, the city to the hotel for the night and a much anticipated, and needed, dinner.
As the peloton rapidly approaches the heart of Burgundy, the landscape has become more contoured - or 'corrugated' as neatly described by rider James Carr of Barton Willmore - and the sunshine is keeping spirits high (although with it sadly comes some sunburn). With almost 315km to look forward to tomorrow, the standard of riding is high and the riders are working well together as a group. Roll on Day Four...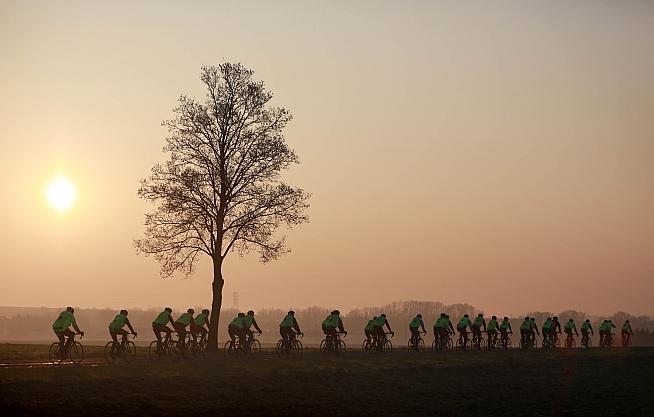 0 Comments