Mike Hale catches up with Etixx - Quick-Step new boy Maxime Bouet to hear about the season ahead - and picks up some tips for sportive cyclists...
It may be hard for the average sportive rider to comprehend, but there are plenty of professional cyclists for whom, despite ostensibly living the dream, the joy of powering across the land on two wheels has dwindled to something more workmanlike in nature. Happily Maxime Bouet is not one of them. Now in his eighth season as a pro, the Frenchman still radiates enthusiasm for his calling, particularly now he is lining up in the colours of the Etixx - Quick-Step team alongside the likes of Mark Cavendish and Tony Martin.
'My feeling going into this new season is good,' comments Bouet. 'I'm very happy to have joined what, in my opinion is, the best team in the world. The team are known for winning and it is an honour to be a part of it.'
Prior to joining Etixx - Quick-Step, Bouet had experienced a tough 2014 with Ag2r-La Mondiale, his team since 2010.
'Last year I had a lot of misfortune,' he says. 'Two big crashes. One during Paris-Nice that broke my collarbone and another one that broke a bone in my hand. I had three operations in 12 months and it was very tough to keep working into good condition only to get injured again. So it was amazing when I heard that Patrick Lefévère Etixx - Quick-Step team manager wanted me to come and support Roberto Uran at the Giro d'Italia.'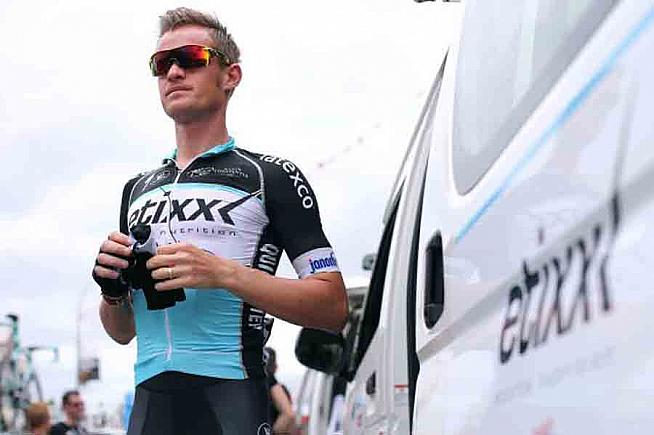 Bouet first met up with the team at a winter training camp in Oliva, south-east Spain.
'It was crazy being there sat at the table with Cavendish,' says Bouet. 'Of course I have worked with good riders before, but Cav, Tony Martin and Uran are something else. It gives me great motivation to train with them. Cavendish is a superstar but doesn't act like it - he is a very cool guy to be around.'
The experience of training for such a successful and well-resourced team was similarly positive.
'The first day the riders all test and after that individualised training programmes were formulated,' explains Bouet. 'At my previous teams training would sometimes be more like a race with everyone trying to prove themselves the strongest. At Etixx - Quick-Step it is much more about each individual getting in the best possible shape. I prefer this.
'The expertise on hand is fantastic. Because of my collarbone injury I have shifted my bike position a little and we perfected the aerodynamics during a test session at the velodrome. Everything is the best - from the frame and wheels to the nutrition and the hotel. There's one doctor and one mechanic for every five riders. It is a lot of small details that add up to make a difference. Because of the training and support, especially from my coach Koen Pelgrim, I am stronger than last year.'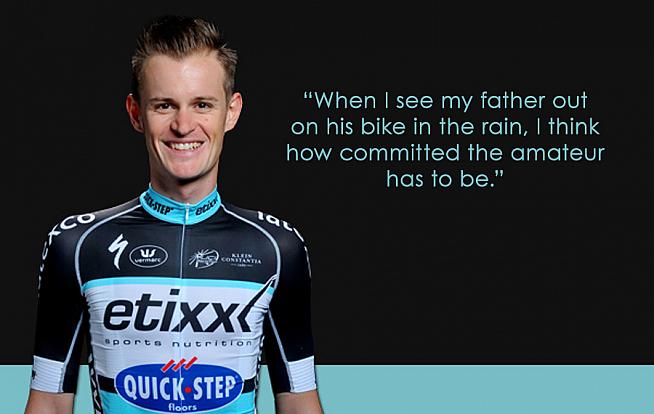 2015 started with a trip to Australia to take part in the Tour Down Under, the highlight being finishing fourth in stage 3.
'As a domestique, finishing so high up with team leaders like Richie Porte gave me a lot of confidence,' explains Bouet. 'The next day I was caught up in a crash during the sprint which meant I ended up 15th in the general classification overall, but without that I would have been top 10 for sure, maybe top five.'
Bouet's next race will be the one-day classic of Sud Ardèche at the end of February, followed by the eight-stage Paris-Nice in early March and the Volta a Catalunya. An altitude training camp will then prepare Bouet for his role in Etixx - Quick-Step's assault on the Giro with Uran leading the team and Cavendish expected to take some part too.
'My personal goal is Paris-Nice and then at the Giro I will be riding for Rigoberto Uran. He came second last year and I will give everything for the him and the team.
'The aim for every rider is to win races and when you join a team like this you want to win even more. Last year for this team I think 19 of the riders won a race compared to just 10 with no win. I hope to win a stage and I think when I'm in good form I can have the chance to do well in the general classification of a one-week race like Paris-Nice. In the past I have finished 12th there and I think I can improve on that when I am in good condition.'
Asked what advice he would give us mere mortals of the sportive world, Bouet reveals he holds cycling enthusiasts in high regard.
'Cycling is the most difficult sport in the world, and if you are looking for something easy it is not the sport for you. In order to perform well good sleep, good nutrition and good recovery are necessary just to have a chance. Cycling the grand tours, going five or six hours every day over mountains come rain or shine is crazy but we get help from our teams. Sometimes when I see my father out on his bike in the rain, I think how committed the amateur has to be. In fact I have more respect for amateur riders than the professionals.'
Maxime Bouet was speaking at the London Bike Show on behalf of team sponsors Etixx. To get the same elite level sports nutrition as the team, visit https://etixxsports.com/en.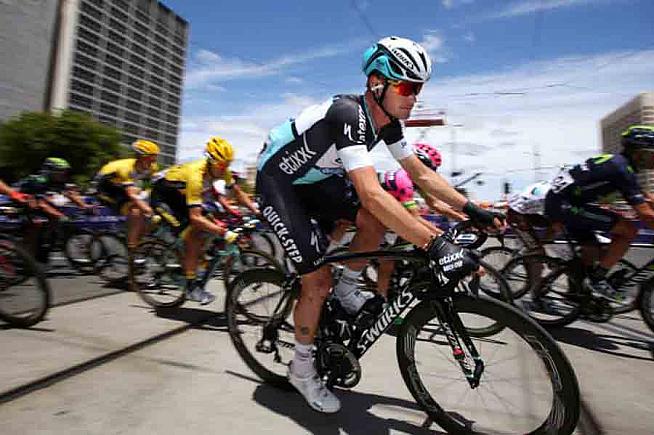 0 Comments