Entries open today for the Ekoi Stone Circle, a gravel sportive/festival with three routes and overnight camping at Old Sarum in midsummer 2024.
Next year will see the second edition of Hotchillee's gravel cycling extravaganza take place on the weekend of 29 June 2024. We headed to Salisbury for the 200km launch event earlier this summer and it's a ride not to be missed - you can read our report here:
> Hotchillee hit the gravel jackpot: Ekoi Stone Circle report >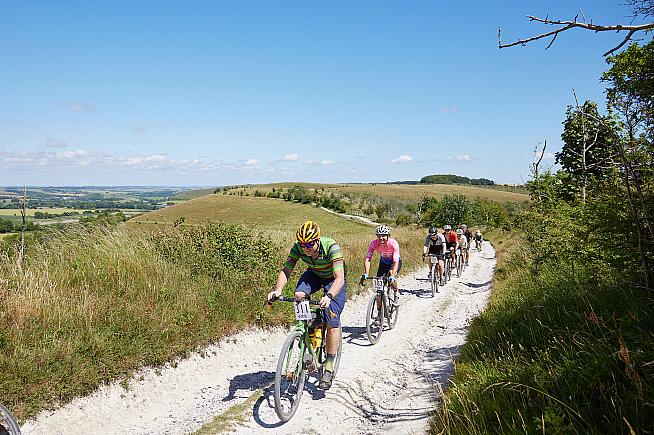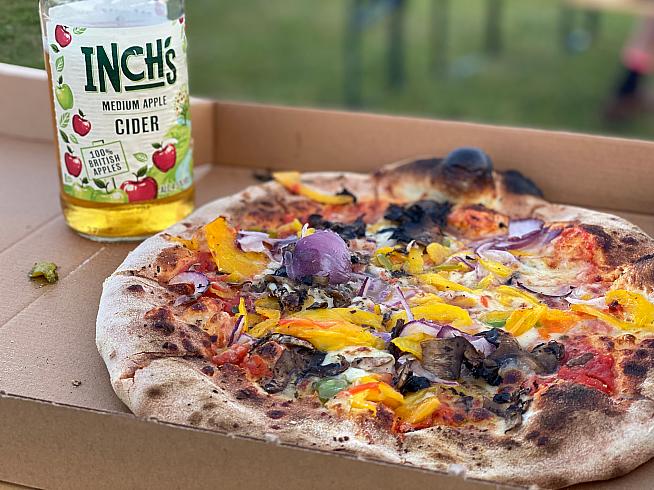 Next year's event promises to be event better, with Hotchillee keeping the winning formula but making a few tweaks - including the addition of a new 55km Festival route "for new gravel riders and seasoned riders who put fun first".
The 155km Historic middle distance sees a few changes to include more American-style "hero gravel" on the Salisbury Plains, while the 220km Monumental distance returns by popular demand.
The route is a magnificent mix of fast gravel, forest singletrack, open countryside and quiet rural lanes. Along the way you'll pass some of England's finest ladnscapes, including an early morning ride past Stonehenge.
Event HQ is the historical site of Old Sarum just outside Salisbury, where the Festival Fort returns to offer hot food, cold beer and great party vibes.
"New for 2024, there will be a fun hill climb event on Friday night, where riders can win prizes for fancy dress as well as the first up the hill!" say Hotchillee, while on Saturday 29 June the schedule is arranged so that riders from all three routes will come home around the same time for an after party with finish line beers and a live DJ.
If rough sleeping's not your thing, the event campsite will have shower facilities as well as plenty of food, drink and entertainment.
Entries to the Stone Circle start at £55 for the short route. Or, if you just can't get enough of that gravel, enter the Hotchillee London-Paris Gravel (19-22 September) and you'll get a free entry + camping at the Ekoi Stone Circle.
Find out more and enter at www.hotchillee.com/events/stone-circle-gravel.
0 Comments