The route for the 2024 Etape du Tour has been revealed at today's Tour de France course presentation.
The 32nd edition of the Étape du Tour will take place on 7 July 2024. General entries open at 4pm on 31 October 2023.
The course follows the route of Stage 20 of the 2024 Tour de France, starting in Nice and finishing with a climb of Col de la Couillole.
The 138km route - that's 5km longer than the course the pros will race - takes in 4600 metres of elevation gain, with four major climbs comprising Col de Braus (1002m), Col de Turini (1607m), Col de la Colmiane (1500m) and Col de la Couillole (1678m).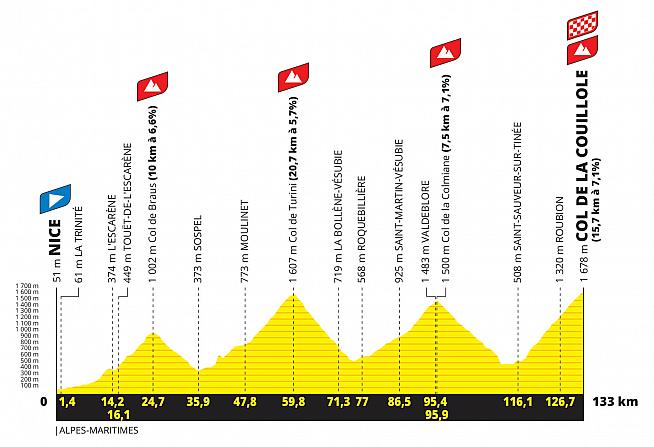 The distance and elevation is fairly typical of past editions, but the organisers describe the 2024 parcours as one of the most difficult in the history of L'Etape du Tour.
"Please note that the 2024 edition of L'Étape du Tour de France promises to be one of the toughest of the last 31 editions," cautions the Etape website.
"The 4600m of ascent over the 138km route will test your endurance, strength and determination. It's essential that you're well prepared for this challenge."
Entry starts at €150 with various upgraded entry packages available for a surcharge. One deal bundles entry to both L'Etape du Tour and the Paris-Roubaix Cyclo for €185 - a double-header to pique the interest of any sportive fan.
The standard entry includes an atmospheric day's riding on the Etape's closed roads, with rider timing and mechanical support, feed stations (including a pasta party at the finish) and a finishers medal.
Course analysis to follow...
0 Comments