Sports travel experts Sportive Breaks have announced the opening of a US branch, the latest step in the company's global expansion following their launch in Australia earlier this year.
Sportive Breaks offer bespoke premium travel packages for cyclists looking to take part in the world's most prestigious grand tours, cycling classics and weekenders, from L'Etape du Tour to Paris-Roubaix and flagship sportives like the Mallorca 312.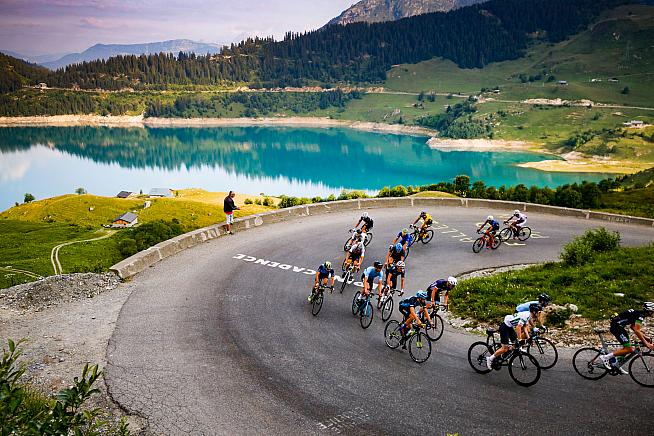 Following their recent expansion into Australia, the team at Sportive Breaks have announced their arrival in America - offering North American residents the chance to book some of Sportive Breaks' most exciting global cycling and hospitality experiences.
A new website looks to ensure a seamless booking experience for US clients, and the launch also sees the development of a dedicated USA office based at the Boston, MA home of Marathon Tours & Travel, from which customers can enjoy local and informed customer support.
The launch offers customers in the USA access to the largest collection of European cycling events, including Gran Fondo Giro D'Italia and Haute Route Alps, with bespoke packages available for the most immersive travel experiences. The Sportive Breaks team is also the official fan travel and spectator experiences partner of the UCI Cycling World Championships in Glasgow and around Scotland.
Marcie Clawson at Sportive Breaks USA said: "It's a real honour to lead the launch of Sportive Breaks in America, and I'm excited to unveil such an incredible line-up of cycling travel experiences for our customers here in the states.
"I'm delighted that American cycling enthusiasts can experience some of the most famous cycling events across the world, and with our help, curate the holiday of a lifetime.
"I am joined by a superb team, all experts in the field and immersed in the world of sports travel, and I'm very much looking forward to collectively spearheading this exciting new chapter for the Sportive Breaks brand."
Alex De Waard, Director of Sportive Breaks, said: "This is another really significant development for Sportive Breaks, and we are delighted to now be able to offer more of our events to cycling enthusiasts in North America.
"The USA market is a hugely important one for our team and our American office will be led by an incredible team of experts who have unrivaled experience in the industry. It's exciting to see the Sportive Breaks brand continue to grow, and I very much look forward to seeing the business go from strength to strength in the years to come."
0 Comments