The 2023 date has been announced for the Marmotte Granfondo Alps.
Rated as one of Europe's toughest one-day cycling events, the next edition of La Marmotte will take place on Sunday 25 June 2023.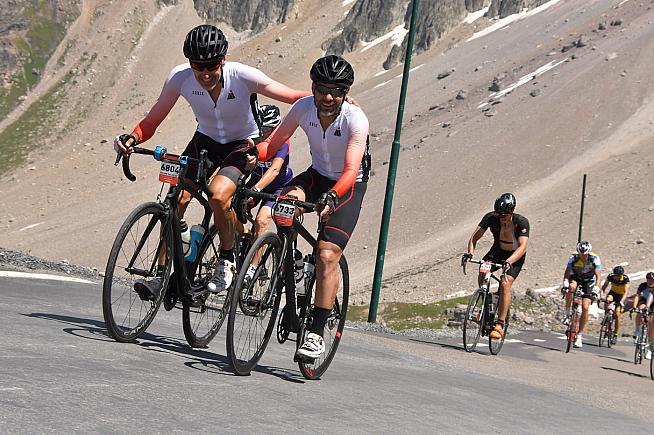 The route of La Marmotte has earned it a deserved reputation as a bucket-list challenges.
Set amid spectacular alpine scenery, the 177km course sees 7,500 riders tackle some 5000m of climbing, including famous Tour de France climbs like the Col du Glandon, Télégraphe, Galibier and the legendary Alpe d'Huez.
It's a formidable challenge, not least as the summer date means riders typically contend with hot conditions on the exposed climbs.
As if the standard Marmotte was not tough enough, recent years have seen the addition of a Marmotte Ultrafondo route. Packing in a second ascent of Alpe d'Huez, this little detour works out at 6300m of climbing over 226km.
For those cyclists who'd rather savour the route over two days, the Marmotte Rando option allows you to do just that.
Entries for the 2023 Marmotte will open on Tuesday 8 November 2022 with route details and prices still to be confirmed.
To enter, visit the Marmotte website at marmottegranfondoalpes.com.
0 Comments