The 2022 edition of the L'Etape UK sportive has been cancelled.
Based at Penn House in Amersham (Bucks), L'Etape UK is part of the international L'Etape series of sportives run by Tour de France owners ASO.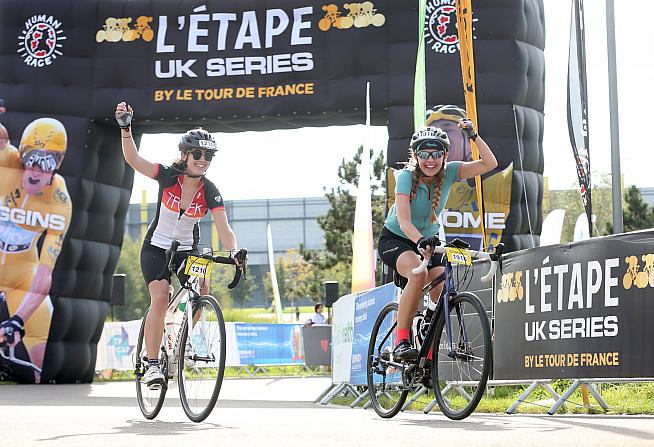 This is the third year in a row that the event has fallen victim to the Covid pandemic, with the last edition being held in 2019.
In a message sent to entrants over the weekend, organisers Human Race - a subsidiary of ASO - confirmed that the 2022 edition would not take place owing to a lack of resources caused by the pandemic.
Entrants have been offered a voucher for the value of their entry, which can be used on Human Race's other events. These include the ever-popular Dragon Ride sportive in Wales, as well as marathon and triathlon events.
"We wanted to get hold of you to let you know that sadly L'Etape UK 2022 has been cancelled," explained the message sent to entrants.
"COVID-19 continues to impede the events industry, hampering the resources that would need to be committed and invested to stage the event. Consequently, a decision has been taken to cancel the sportive in 2022.
"This is a decision that was not taken lightly and from everyone at the L'Etape UK team, we would like to extend our sincere apologies for any inconvenience caused.
"L'Etape UK is one of the premiere sportives in the UK, and part of the globally renowned Tour de France, L'Etape series of events. We hope to reinstate the event in 2023, and will email you to let you know as soon as entries open."
For details of Human Race events in 2022, see humanrace.co.uk.
Information on the 2022 L'Etape series by Tour de France can be found at www.letapebytourdefrance.com.
0 Comments