Here's a turn up for the books - one of our cycling biz pals, Keith Jepson of Max Bikes PR, has only gone and published...well, a book!
It turns out that alongside his day job as Creative Director of Max Bikes PR, Keith has a poetic streak inspired by his daily bike rides in Shropshire.
The result is A Song of the Severn, a new collection of Keith's poems.
His writing deals with subjects ranging from his home county of Shropshire to the loss of sight in his left eye, Covid, and much more.
"Poetry writing is cathartic and fun," says Keith. "I ride bicycles a great deal in our wonderful country which is perfect for inspiration. It's great to have a "voice" as a release and a creative outlet.
"Poetry has always been a release for me and is an excellent way of creatively recording the events of one's life. The poems cover everything from the amazing Shropshire landscape to the death of my father and the loss of vision in my left eye.
"It's not all dark though...the book is also intended to be a celebration of the people, sights and places of Shropshire and beyond."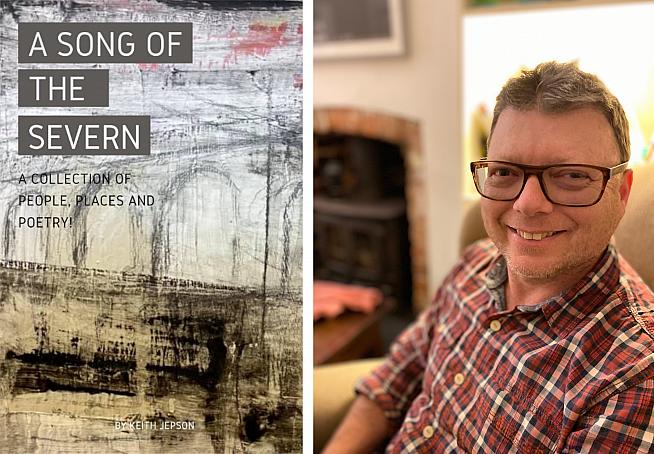 Robert Barratt Publishing, the publisher of the internationally renowned magazine The Poet, has guided Keith through the self publishing process on Amazon, which Keith says is an excellent way to initially bring a book to market and he hopes it will find its way into local bookshops too.
Here's a little sample of one of the poems in the collection:
Memory Prompts 
The trinkets we keep, invested with memory.
Thoughts, wonderfully wild and incoherent.
Like a ghost horse, running across the sky,
Setting our monuments in the stars.
Keith has this advice for anyone wanting to get started:
"Be determined, keep going, even when you get knock backs, believe in your work but be open to criticism. Write and read a great deal, to help with inspiration and always keep a small notebook with you to jot down ideas and thoughts. Throw a lot at it!
"Cycling and creative writing are the perfect mix!"
If you would like to order a copy of Keith's book, it's available priced £5.99 paperback or £3.99 Kindle edition at www.amazon.co.uk.
0 Comments