The date for the next edition of the Mallorca 312 sportive has been confirmed as 30 April 2022.
Organisers announced the date in comments on the event's Instagram feed, where the event jersey for 2022 was revealed this week.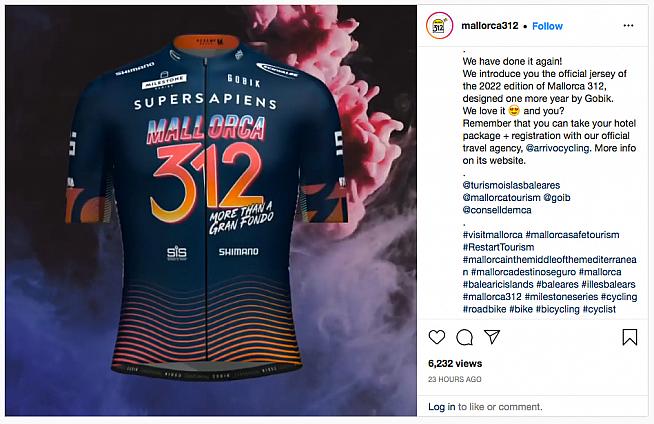 The jersey is colourful as ever, but one detail still missing is the opening date for entries to next year's Mallorca 312.
With the 2021 edition postponed until 24 October, Mallorca 312's organisers are running behind their usual schedule. However, entries are expected to open shortly for next year's event, which returns to its early-season slot in April.
In the meantime, entries are available as part of a package from tour operators.
We can recommend Sportive Breaks and All Things Ride, two UK-based tour operators run by passionate cyclists with plenty of experience in organising cycling trips.
We'll update as soon as we hear news that entries have opened.
Find out more and enter at milestoneseries.cc.
0 Comments