Rapha Cycling Club has teamed with Australian brand Baum Cycles to create a bespoke bike for club members.
Billed as "the bike of a lifetime" the collaboration features a handmade titanium frame painted in RCC colours, decked out with Shimano's newly launched 12-speed Dura Ace Di2 groupset and adorned with personalised details like your membership number and chapter logo.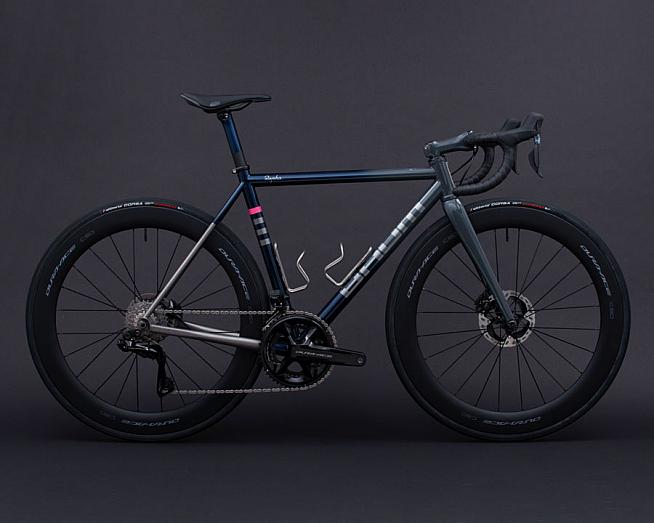 Rapha founder Simon Mottram and Darren Baum of Baum Cycles have a friendship stretching back over many years and several collaborations between their respective brands.
The new RCC bike is based on Baum's Orbis model, described as an all-rounder road bike with titanium frame, carbon forks, disc brakes and space for up to 34mm tyres.
Only 100 frames will be made, 75 through Baum's ReadyMade service which offers a choice of seven standard frame sizes, and a further 25 framesets will be available through the Tailored service which offers fully bespoke frames with custom geometry and tubing options.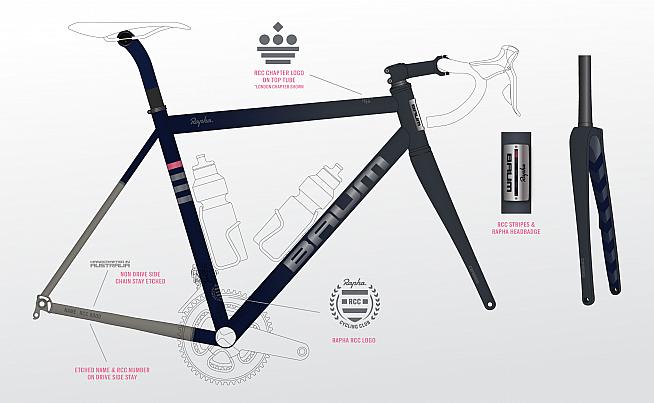 Each frame will be finished in the new colours of the Rapha Cycling Club, including the RCC's signature stripes along with the owner's local Chapter icon on the top tube and a personalised RCC number etched into the chainstay.
Kitted with top of the range Dura Ace 9250 Di2 groupset, C50 Shimano carbon wheelset and a colour-matched Silca Superpista Ultimate Hiro floor pump among other  goodies, the ReadyMade bike will cost £10,800 with a delivery date of around 8-10 weeks.
For the full lowdown, check out the bike at www.baumcycles.com.
0 Comments