Hutchinson Cycling Dpt., pioneer of tubeless tyre technology, has announced details of its new Gridskin tyre reinforcement technology.
The French brand says Gridskin has the potential to significantly reduce the environmental impact of manufacturing.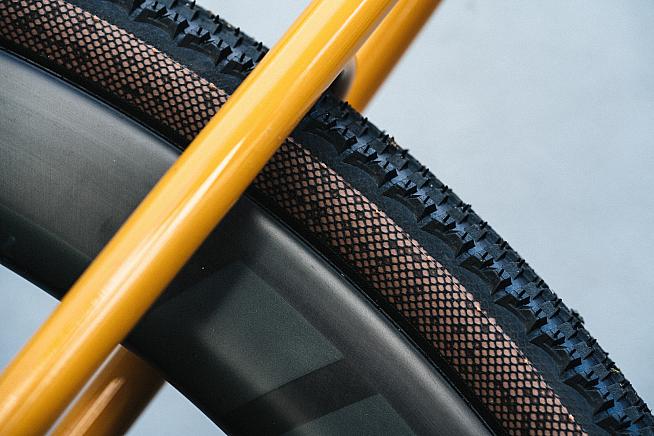 Hutchinson describe Gridskin as "a reptile-like knitted mesh construction" which, they say, provides protective reinforcement designed to isolate tyre damage and prevent sharp debris progressing deeper, eventually creating larger holes and punctures.
By protecting the tyre from damage the use of Gridskin increases the usable lifetime of the product. Gridskin is also lighter than previous protections (8% lighter vs the Hardskin Touareg model) and is effective at lower tyre pressures, allowing riders to achieve a superior blend of protection, performance, weight and traction.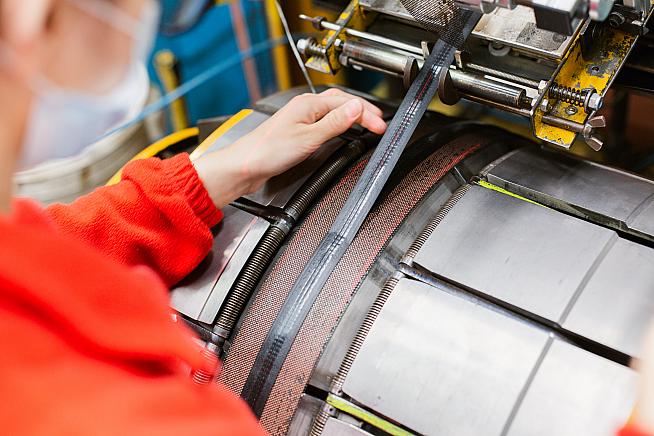 Gridskin was developed by Hutchinson's in-house "Green Team", wich includes members of senior management, R&D and engineers tasked with analysing every detail of the brand's manufacturing process with a view to minimising environmental impact.
Hutchinson tyres are manufactured - as they have been for 100 years - in Châlette-sur-Loing, France, obtaining raw materials from European suppliers and collaborating with fabric manufacturers from France and neighbouring countries.
However, the brand recognise that tyres account for a sizeable amount of waste from both the cycling industry during production, and by the consumer, once the tyre has reached the end of its lifetime.
With Gridskin Hutchinson say they have managed to reduce the processing steps involved in the manufacture of tyres from 4 to 1. This streamlined processing also reduces the waste generated and the emissions associated with these steps (less plastic, less rubber and less electricity).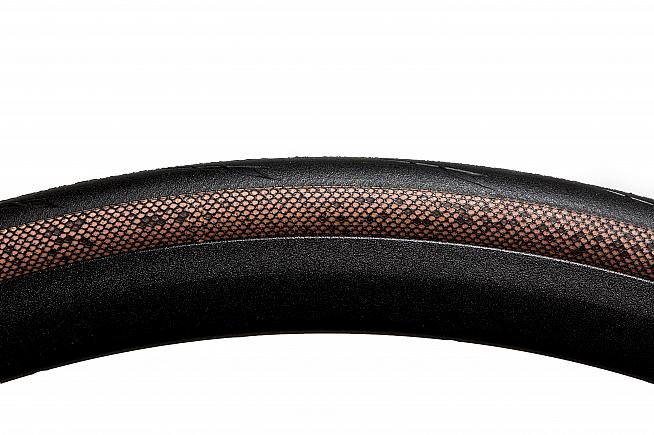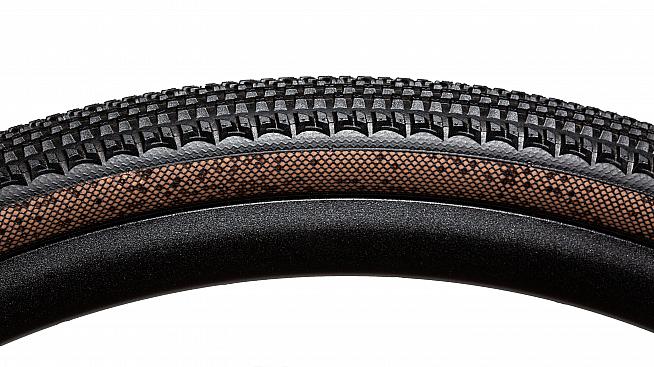 In the interest of exploring just how sustainable Hutchinson could make Gridskin, it has released two limited edition models - the ever popular tubeless Fusion 5 Performance road tyre in 700x28mm and the brand's highly rated flagship tubeless gravel tyre Touareg, in 700x40mm.
These limited edition versions have been produced 'Naked' (without printed sidewall labels) as this also greatly reduces the amount of scrap. Special minimalist packaging has been assembled in France, using recycled paper.
The limited edition Gridskin tyres are available now, priced £64.95 for the Fusion 5 road tyre and £62.95 for the Touareg gravel version.
To find your local Hutchinson dealer, visit cycling.hutchinson.com.
0 Comments