Red Bull Timelaps, the 'world's longest one day bike race' has confirmed it will return in October 2021.
This year's Timelaps will take place at two locations - Goodwood Motor Circuit, and Red Bull Studios in London - with riders also able to take part virtually from wherever they are in the UK.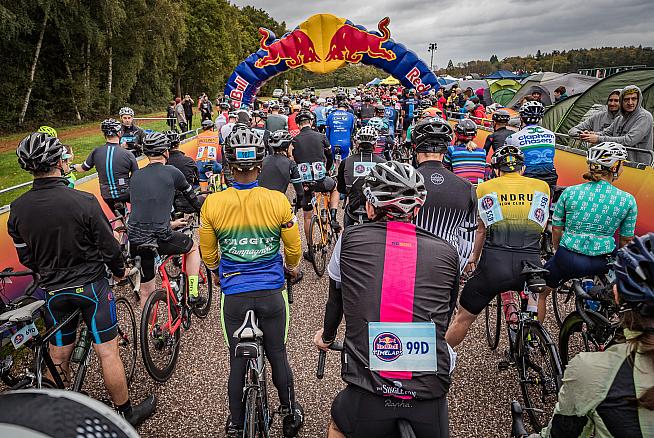 Taking place over the weekend of the 30-31 October 2021, Red Bull Timelaps will see riders and teams of cyclists up and down the country compete to ride the furthest distance over 25 hours.
The event sees riders pitted against each other and the clock, with the challenge to accumulate as much distance as possible over the weekend the clocks go back in the Autumn.
In a twist, the Continental 'Power Hour' will be activated when 02:00 becomes 01:00 again and riders' efforts are doubled for 60 minutes, helping boost their place on the 25-hour-long race's leaderboard.
New indoor/virtual category
Following on from the virtual Red Bull Timelaps event in 2020, this year's race will have both a virtual/indoor category and outdoor category, with a separate competition for each.
This will allow teams of riders to ride the event on an indoor turbo-trainer set up, compete against other teams outdoors, or do both, with separate race categories available based on a team's preferred choice of getting involved.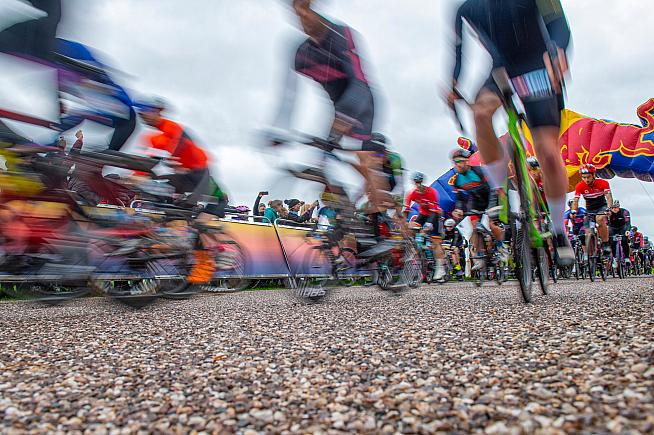 The in-person experiences will consist of two locations, namely Goodwood Motor Circuit, and Red Bull Studios in London, where teams can race alongside other competitors - either riding outdoors on a closed race track, or indoors on turbo trainers.
Riders will be able to sign up for these sessions for free by registering for the main Red Bull Timelaps event, with the option to book into one of the in-person experiences once registration is complete.
In addition, 2021's race will have a solo category - for any ultra-endurance riders - alongside the traditional race for teams of four. This competition will be broken down into categories for Male, Female, Mixed and Under-25s.
The virtual Red Bull Timelaps race will give riders the ability to take part from anywhere in the UK by collectively logging their distance on Strava, which will be populated into leaderboards during the event live - so competitors can track their positions. Red Bull are also currently running a Strava training challenge giving entrants the opportunity to train and get some valuable miles in before the race in October.
Win a signed Tom Pidcock jersey
To celebrate the return of the world's longest one day road cycling event, Red Bull Timelaps has joined forces with multi-disciplinary bike phenomenon and Red Bull athlete Tom Pidcock to help kickstart riders' training in preparation for October.
By completing the training challenge and signing up for the event you'll be in with a chance to win a signed Tom Pidcock jersey.
Entry for Red Bull Timelaps is now open at redbull.co.uk/timelaps.
0 Comments