Fancy winning entry to the Haute Route cycling trip of your choice?
That's the prize on offer in Haute Route's new Crans-Montana climbing challenge, which invites riders to climb 4000m over one week.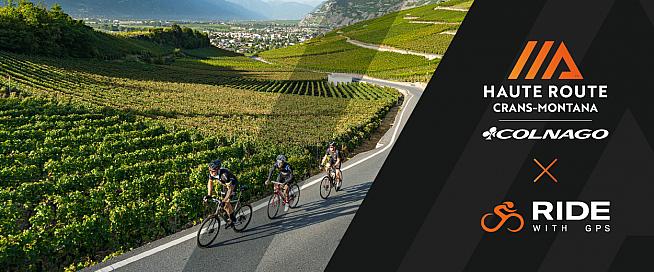 The challenge reflects the total elevation of Haute Route Crans-Montana, an epic three-day trip in the Swiss Alps.
But don't worry if you don't have any 2500m+ mountains in the neighbourhood: the challenge is run in association with RidewithGPS, and all rides uploaded over the week will count towards your total.
The challenge runs from 7-13 June, and entrants who complete the challenge will go in a prize draw to win a 3-day entry to the Haute Route event of their choice in 2021 or 2022.
With Haute Route's tours renowned for offering some of the most spectacular cycling locations in the world, we reckon that's a prize well worth putting in a few hours on the hills for.
Find out more and sign up for the challenge at ridewithgps.com.
Discover the Haute Route series at www.hauteroute.org.
0 Comments