A New Forest sportive set for 15-16 May 2021 has been cancelled, organisers have confirmed.
The Beyond New Forest ride was scheduled to take place over two days this month, but according to a story in the Lymington Tymeswas cancelled following a threat of legal action by Forestry England
However, when Sportive.com contacted the event organisers this morning they denied that any such legal action had been threatened.
"There has been no threat of legal action," confirmed James Stone, Operations Manager at Beyond Events. "We took the decision to call off the sportive because the venue pulled out at the last minute.
"We tried to find a suitable replacement venue but it wasn't possible at short notice."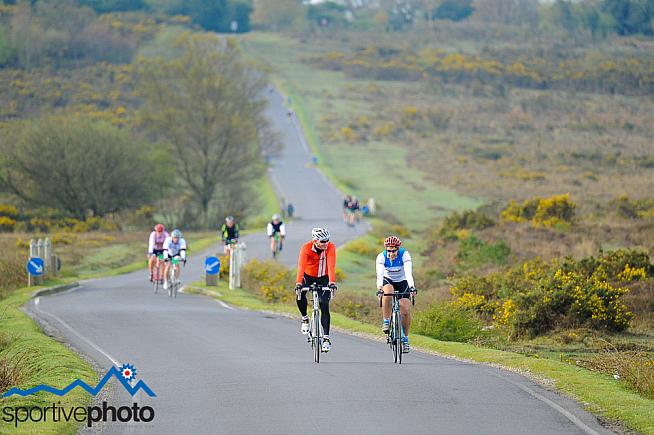 Mr Stone also challenged the claim, reported in the Lymington Times story, that his organisation had failed to liaise with local stakeholders about their event.
"New Forest District Council knew about this event a year ago," he counters. "We actually ran the event in March 2020 with 300 riders, following the New Forest Cycling Charter to the letter. This year 500 entries sold out in a week.
"We have been in contact with New Forest District Council, Forestry England, local parish councils and the NPA - in fact, we had an email exchange with them just last week.
"We don't want to upset the parish councils. We have 10 sportives and plan for at least 10 more around the country, so we understand what's required to run cycling events but there has to be some give and take.
"These running and cycling events bring people to the area and are a significant source of income for local economies, which is especially important now after Covid.
"I live on the Jurassic Coast so I know what it's like to live in an area that attracts lots of tourists. But living in an area that attracts tourists doesn't mean we can close it, we accept it's part and parcel of living here. We took the decision to cap entries at 500 riders to avoid the over-crowding of other events on the local roads, and we also chose to follow the New Forest Cycling Charter, even though we could quite easily sell 1000 or more entries.
"Unfortunately there is a small minority who live here that feel the New Forest is not a National Park open to everybody.
"My only frustration is that no matter how hard you try to engage and do the right thing, there is a small group who don't want to see more cyclists in the area."
Other aspects of the report, including the suggestion that the route would make use of forest trails, are also inaccurate according to Mr Stone.
"The entire route is on public roads," he told us. "As we do with any of our event routes, we map out a course first and then conduct a drive-through of the route to check for potential risks, hazards and so on; at the time of a Covid lockdown and the 'stay at home' message, this was a little more difficult to manage."
He believes that pressure from the Forestry Commission may have influenced the venue to withdraw from hosting the sportive.
According to Mr Stone, the decision-making power for approving cycling and similar events rests in the hands of one individual at the Forestry Commission.
He says that one reason provided by this individual for not approving a sportive was that it would take place during bird-nesting season - an explanation that left him nonplussed.
Having previously worked for UK Cycling Events who run two hugely popular sportives in the New Forest, Mr Stone is well aware of the occasional tensions that arise when large-scale cycling events take place in the area, which is the reason he decided to cap entries at 500.
The Beyond New Forest Sportive will now go ahead in May 2022 instead.
Find out more about Beyond Events sportives at www.beyondevents.org.uk.
0 Comments