The British Red Cross is calling on cyclists to saddle up for one last lockdown challenge.
Ride For Tomorrow is the British Red Cross's latest virtual cycling event - cover 410km this April to raise money for communities bring hit hardest by the climate change.
"From droughts in Niger to severe flooding in Yorkshire, most new disasters we respond to are caused by the changing climate," say the British Red Cross.
"That's why we've created #RideForTomorrow - to help create a better future for anyone affected by a climate disaster."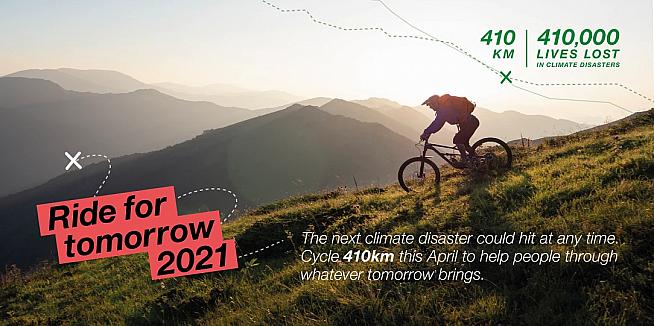 410,000 people have lost their lives in climate disasters including hurricane, flood and drought over the past decade.
Every kilometre you pedal represents a thousand people who have lost their lives. Every pound you raise goes to the Red Cross's disaster relief fund, helping the charity respond to climate disasters in the UK and around the world.
Rides can be real or virtual, it all counts to the total - the important thing is to raise funds for the work of the British Red Cross.
Sign up today, and create a better tomorrow for anyone hit by climate disaster at redcross.org.uk/ride-for-tomorrow.
0 Comments