Entries are now open for the Pennine Rally, a new multi-day, off-road cycling event from Rapha.
Set to take place from 15-19 June 2021, the Pennine Rally is a 500km self-supported ride from the Scottish capital Edinburgh along the Pennines mountain range to Manchester.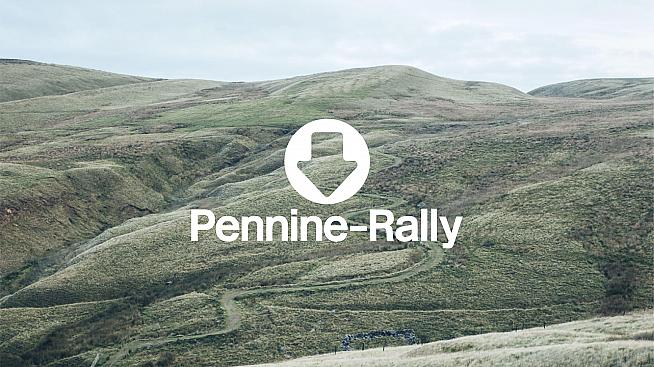 "Part long-distance audax, part multi-day stage race; half cross course, half hill-climb, the Pennine Rally is a mud-spattered mongrel of a ride," say Rapha.
"But for those brave enough to enter, all manner of rewards lie in wait high on the fells and deep in the forests on our self-supported gravel adventure along Britain's mountainous backbone."
Riders must navigate their own way along the course using the GPX files provided. There are three check points en route, and the ride is self-supported - entrants must find their own food and accommodation along the way, with wild camping encouraged.
The route features a mix of "gravel roads, byways, drovers' roads and bridleways" with only the occasional stretch of tarmac, meaning a gravel/adventure/cyclocross bike looks a good shout - at the very least. It's definitely not a parcours for your thoroughbred road bike, and a mountain bike may not be out of place.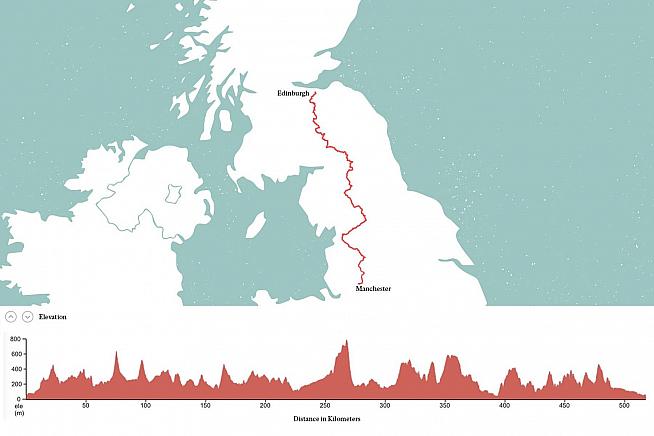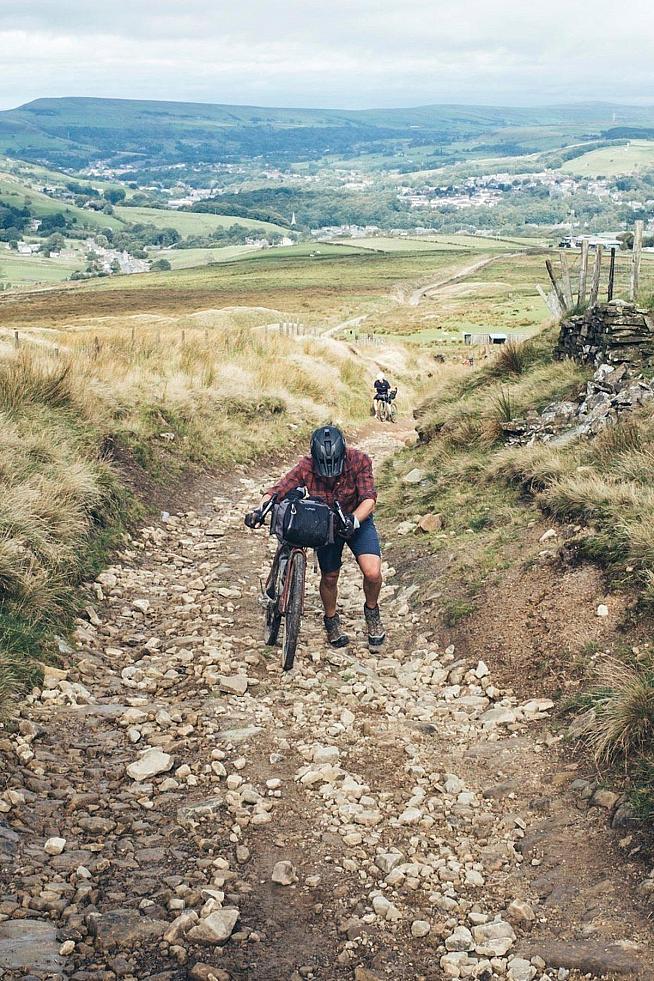 With a generous-sounding five days to complete the course (at least until you remember that off-road miles count double), Rapha emphasise this is a rally not a race. All the better to enjoy a few pubs along the way, and the surroundings:
"Expect stunning scenery and remote riding as you navigate the length of the Pennine range, passing through the Scottish Borders, the North Pennines, the Yorkshire Dales and the Forest of Bowland before the final approach to the finishing party at Rapha Manchester."
The new event reflects Rapha's embrace of the booming gravel and off-road cycling scene. Alongside major road sportives like L'Etape du Tour, the Dragon Ride and Etape Caledonia, recent years have seen Rapha broaden its focus including a partnership with the popular Grinduro gravel weekend.
Having built a reputation for classic-looking road apparel, Rapha also now offer a growing range of bikepacking and gravel kit with a new mountain bike range slated for launch later this year.
Entries for the Pennine Rally are open now priced £130, which includes a GPS spot tracker, pre-ride breakfast and a finishers' feast at Rapha Manchester on 19 June.
Find out more and apply at www.rapha.cc/gb/en/stories/the-pennine-rally.
0 Comments