As 2021 approaches, it's a safe bet that many cyclists are looking forward to the freedom to travel again.
Whether it's taking on a big European sportive, or enjoying a cycling holiday in Mallorca, Tenerife or the many other exotic, sunny locations that have been off limits for much of the past year, 2020 has left us with some catching up to do.
If you're on the lookout for a cycling trip, why not check out our new Tour Finder. We've partnered with PedalTripr to bring readers a collection of some of Europe's best cycling holidays.
From weekend getaways to guided cycle tours and training camps of a week or longer, you can choose from a wide range of options to find the ideal trip for you.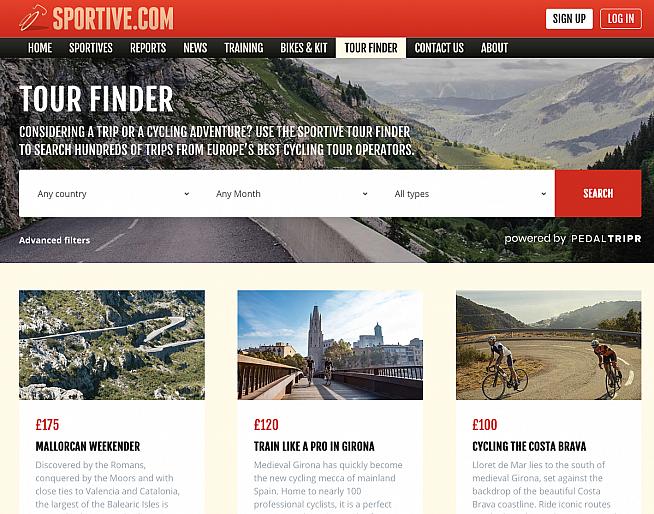 Destinations on offer include cycling hotspots like Girona, Lanzarote, Tenerife and Mallorca - many of which are regularly used for training camps by the world's top pro cycling teams.
The holidays are all provided by ATOL-accredited tour operators, so you can book with peace of mind that you're protected should circumstances change.
Current operators include Bikecation, Bspoke Tours, Marmot Tours, Viva Velo, Cycle Retreats, Vago Cycling, Exodus, Sports Tours International, Kudos Cycling Tours, Explore and Headwater - with more being added throughout the year.
The trips are all run completely independently of Sportive.com, but we'll receive a small commission on bookings.
You can search the new Tour Finder now, using the link in our menu - and take the first step towards filling that 2021 diary!
0 Comments