Julie Andrews, Toblerone, perforated cheese, fighting cows and folding knives - for a small country, Switzerland has a lot going on.
And in August 2021, it also has one of the world's toughest sportives. The Tour des Stations is adding a new route, and at 242km in length with 8848m of climbing, it offers riders a chance to ascend the height of Mount Everest in one ultra-long bike ride.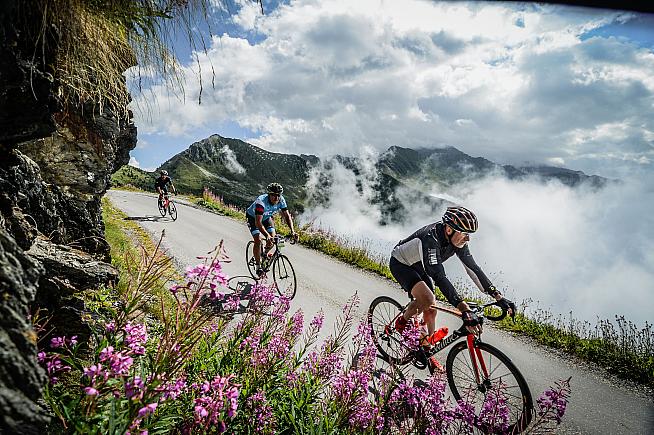 Now in its fourth year, the Tour des Stations is a spectacular mountain sportive linking the ski resorts of the Valais region.
It's organised by the same team behind the Marmotte Granfondo, and like the Marmotte Alps, it's one of the most challenging days out on a bike you could hope for.
A choice of routes are on offer: the Ultrafondo (242km / 8848m), Granfondo (133km / 4700m), Medio Fondo (74km / 2850m).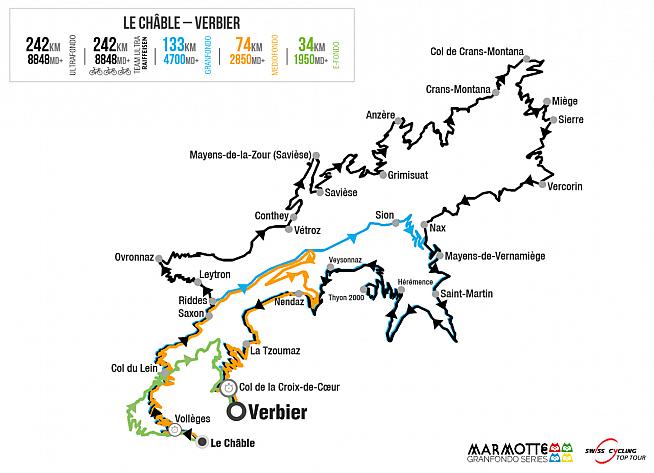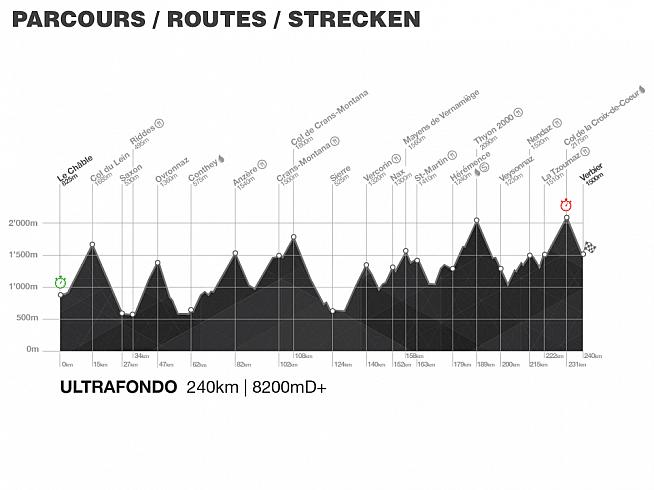 While the Everest-busting Ultrafondo grabs the headlines there's plenty of scope further down the bill for cyclists looking to enjoy the stunning scenery of the Valais region.
"The routes cross the enchanting landscapes of Valais, from the vineyards to the high mountains, natural pastures, small authentic villages and internationally recognised resorts," say the organisers.
"The event aims to anchor itself as the benchmark Granfondo cycling race in Switzerland, like the Marmotte Alpes in France and the Marathon dles Dolomites in Italy."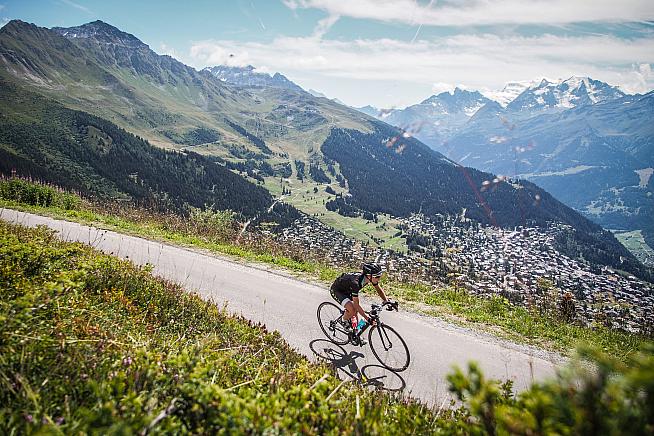 New e-bike route
With the use of electric bikes undeniably on the up, a new route for electric bikes (73km - 2000m climbing) will be set up for 2021.
Riders will enjoy the same experience as the sports routes, also climbing the Lein and Croix-de-Coeur passes, albeit with a little less effort.
We're not saying it's a picnic, but the organisers do add: "In the form of a gourmet stroll, this route will appeal to a wider public with its refreshment stands highlighting local produce along the way."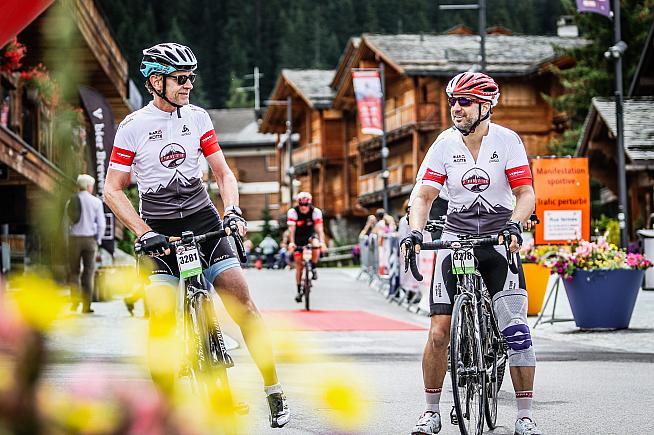 Enter now
Next year's Tour Des Stations will take place on Saturday 7 August 2021.
Registration for the 2021 edition is now open, with preferential rates on offer for the first 500 participants.
A new Maxi Flex option has also been introduced, which allows participants to change courses, pass on a race number to another person or postpone the registration to the following year until the last moment in order to be prepared for any eventuality.
Find out more and enter at www.tourdesstations.ch.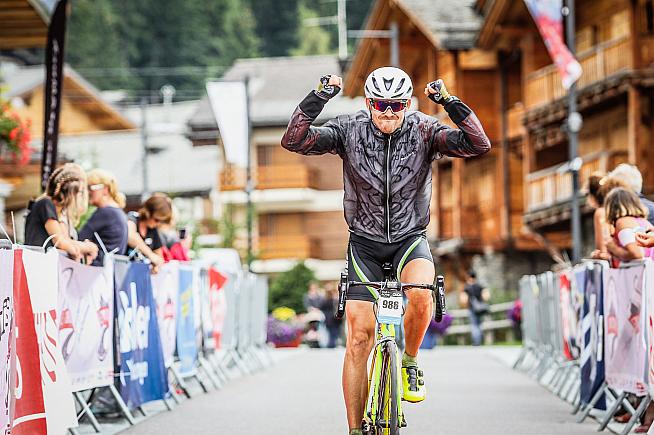 The Tour des Stations is an exceptional sporting challenge linking the resorts of the Valais region. This challenge meets the Marmotte Granfondo Series and SwissCycling Top Tour: distance (242km, 133km, 74km or 34km), difficulty (8'848mD +, 4'700mD +, 2'850mD + or 1'950mD +), and non-category passes, including Thyon 2000 at 2'090m and the Croix-de-Cœur culminating at 2'174m.
0 Comments