Bristol-based sportive the Great Weston Ride will be back again in 2021, after this year's 11th edition overcame the coronavirus challenge. The Covid-secure edition was rated a huge success by the people who matter most - the riders themselves.
It's well-known that the vast majority of cycling events simply weren't able to take place in 2020, but the GWR team persevered and delivered an excellent and safe COVID-secure version.
As a result, this relaxed and welcoming West Country event once again received lavish praise and excellent reviews from its participants - including being described as a "bucket-list event".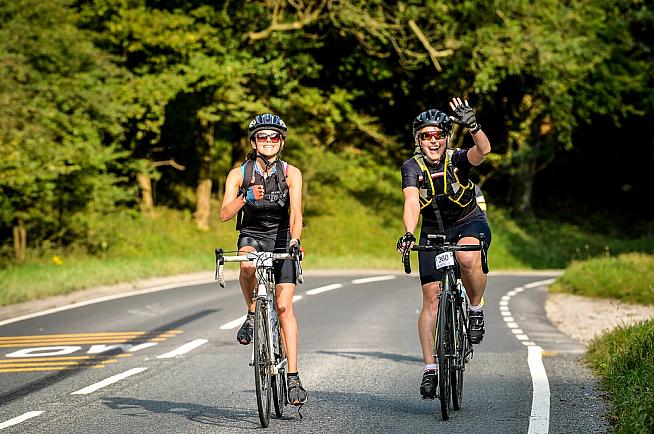 The GWR has acquired a well-deserved reputation over the years as an ultra-friendly challenge ride that encourages and attracts all manner of people, from cycling beginners right through to seasoned riders, and now the event has even been held up to Sport England by British Cycling as an example of how to deliver a safe and enjoyable event even in the most difficult of circumstances.
Virtually all participants this year rated the GWR as 'Awesome' and gave it a full five-star rating; it was widely acknowledged that, while the event was delivered in a completely safe and secure manner, it still maintained all of its usual enjoyment and challenge and, ultimately, still managed to feel pretty much like a 'normal' day out - no mean feat under coronavirus conditions.
Event organiser Darren McKimm explained: "Despite COVID, we still wanted the GWR to be as normal as possible for our riders and so we worked very hard to put suitably robust and clear measures in place to enable us to deliver an event that was both safe AND enjoyable.
"The post-event feedback we've had indicates that we clearly achieved that. There was a lot of extra planning and work involved and it was definitely a major challenge, but obviously we're delighted with such a positive outcome.
"And the riders themselves played a significant part in this success - they clearly understood why we were doing what we were doing at every stage and they responded accordingly, and everyone enjoyed a fabulous day of cycling as a result."
Ready for 2021
The GWR is now well-placed for whatever 2021 brings - it has already shown its resilience and ability to overcome the severest of challenges, so next year's participants can have full confidence in the GWR's ability to provide a great cycling challenge AND a great day out.
The scenic city-to-coast route starts in Bristol and then takes riders through some stunning countryside and picturesque Somerset villages as it weaves its way through the Mendips and across the Somerset Levels before finishing on the seafront in Weston-super-Mare.
The next edition of the Great Weston Ride is taking place on Sunday 18th July 2021.
With no fewer than eight route and distance options on the day, there is definitely something on offer for pretty much everyone, regardless of previous cycling experience. Another significant element of the GWR is its optional fundraising dimension - to date participants have helped to raise over £260,000 for Prostate Cancer UK, the event's official charity partner, and almost £400,000 now in total for a wide range of charities and good causes.
Would-be participants are advised to sign up early as it also seems highly likely that the event will sell out well in advance again, as it did in 2020. For further information and to enter, visit the event website at www.greatwestonride.com.
0 Comments