Yorkshire's sportive supremos Struggle Events have launched a competition to win an amazing 5-Star Struggle Dales Experience for two.
The prize includes entry for two people to Struggle Dales 2021, overnight stay at the 5-Star Grantley Hall for two, 2x Le Col Air Lexus Jerseys and a Struggle Bundle - all told, the bundle is worth a cool  £800.
To be in with a chance to win, simply enter Struggle Dales and then refer a friend using the unique code emailed to you. Once your friend has entered too, your name will be entered into the draw.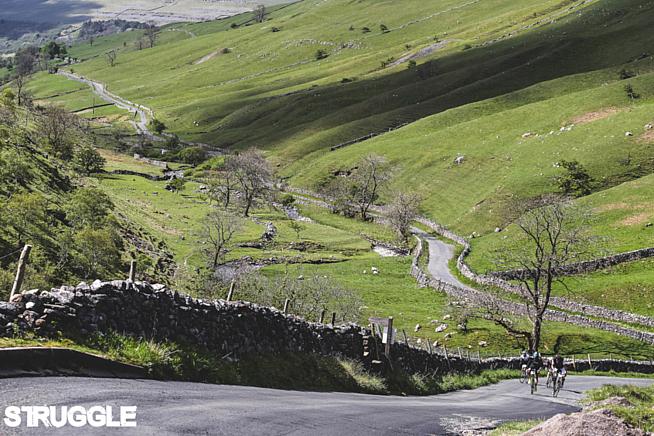 The competition is running for a month until 31st October 2020 and the lucky winners will be announced in early November 2020.
Pre-registration is now open for Struggle Events 2021 Sportives. Struggle Dales will take place on Sunday 23rd May 2021 from Harrogate, and Struggle Moors on Sunday 4th July 2021 from Ampleforth.
With no Struggle Sportives taking place in 2020 due to the pandemic, there will be an increase in demand for places next year with all 2020 participants having been deferred to the 2021 dates.
And with a fantastic prize up for grabs, there's even less excuse for missing out!
Find out more and enter at ridethestruggle.com.
0 Comments