This month's inaugural King's Cup Gravel Festival and British Gravel Championships 2020 have been rescheduled to October 23-25, 2020.
The new off-road cycling event was set to take place over the weekend of25-27 September. Based neary Bury St Edmunds in Suffolk, the weekend's events include two days of off-road cycling, with a Gravel Fondo running alongside a competitive time trial and race promoted as the first British Gravel Championships.
However, in the wake of fresh advice from government and local authorities around the ongoing coronavirus pandemic, the organisers say it was "unfeasible" to hold the event on the original date. Contingency plans are in place, and the event organisers are hopeful of welcoming riders to the King's Forest, Suffolk in late October.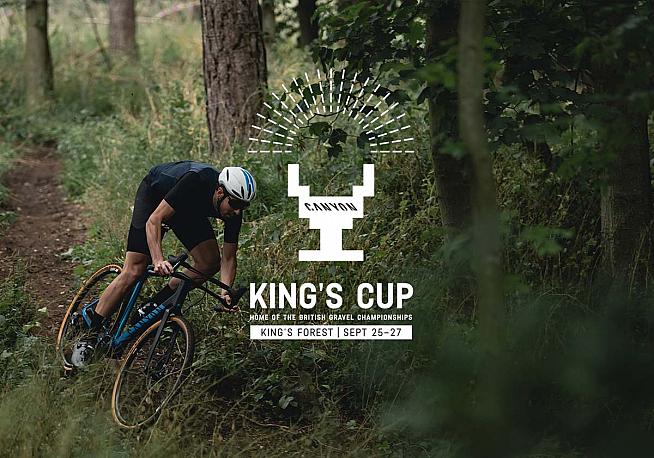 Malcolm Smith, director of organisers Golazo Cycling, says: "Clearly we are disappointed that we couldn't meet the September date, but as with many sporting events this year, the pandemic has brought with it a lot of uncertainty.
"We have always had a contingency fallback position in mind and that is the new revised date of October 23rd to 25th 2020. We have had to revert to this date because we have been informed the next review date of the forest use regulations by Forestry England will not occur until the week before the festival was due to happen.
"This would not leave sufficient time to safely produce the event to the high standards our participants expect and also leave insufficient time for the participants to plan their participation. We will keep riders informed of further developments as soon as we are aware of them, but are confident the new date can be met."
All pre-registrations remain valid for the new date. Interested riders are encouraged to make use of the free pre-registration system, which guarantees access to exclusive discounts and also enables the organisers to best plan for the event amidst these challenging circumstances.
For more details and to pre-register, visit www.kingscupgravel.com.
0 Comments