The organisers of Mallorca 312 have informed riders that this year's event is cancelled and will not take place as planned on 10 October.
In a statement sent by email to all riders today, the organisers confirmed that "in view of the evolution of the pandemic" the sportive had not received the necessary approval from authorities to go ahead.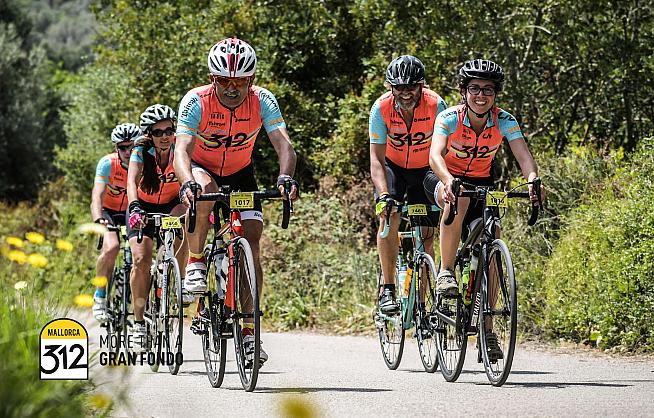 Mallorca 312 is one of Europe's biggest and most popular sportives. This year's edition was postponed from its usual May date until 10 October because of the coronavirus outbreak.
As recently as last week we reported that the organisers were contacting participants to inform them of coronavirus measures at the rescheduled event. These included dropping the headline 312km distance, and making provision for all participants to undergo Covid-19 testing ahead of the event.
However, in an email today the organisers have confirmed that the event is now cancelled.
"Despite the great efforts carried out by the Organization in recent months, we regret to inform you that the Mallorca 312 has been canceled by force majeure," reads the statement to entrants.
"The evolution of the health situation and the restrictions, which affect mobility between countries and even make it difficult for many of you to reach Mallorca, make it impossible to carry out the race. The evolution of the pandemic in the Balearic Islands during the last few weeks has caused the denial of the authorization necessary to the event takes place."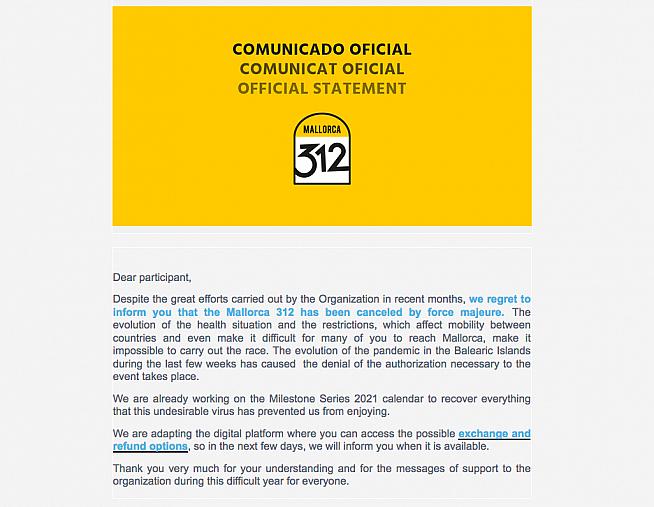 Where does this leave riders who had entered the Mallorca 312?
The organisers had previously set up a marketplace allowing participants to sell their entry to another rider. This was followed by the announcement of a membership scheme offering entrants guaranteed entry to the next two editions of the sportive in 2021 and 2022.
However, in the wake of the cancellation of this year's event it seems refunds will be offered as an additional option.
The statement concludes:
"We are already working on the Milestone Series 2021 calendar to recover everything that this undesirable virus has prevented us from enjoying.
"We are adapting the digital platform where you can access the possible exchange and refund options, so in the next few days, we will inform you when it is available.
"Thank you very much for your understanding and for the messages of support to the organization during this difficult year for everyone."
Find out more at www.mallorca312.com.
0 Comments