Fancy winning a sleek new custom carbon frameset?
'Course you do... And Slovakia's premier cycle outfitters Isadore have teamed up with Festka to offer cyclists exactly that, in the Not This Century Challenge.
What's the catch?
Well, you'll need to rack up a ride of at least 99.8km and log it on Strava - simple as that.
The odd target - 99.8km - pokes fun at cyclists' compulsion to complete a ride with a round number. Whether it's 100 miles or 100km, there's something satisfying about hitting that big number - don't tell us you haven't done a couple of laps up and down the street at the end of a ride to "round up" the total?
Isadore are encouraging riders to resist that temptation, but don't worry if you can't: 99.8km is the minimum target, longer rides will be accepted.
Join the challenge on Strava to be in with a chance of winning a custom Festka x Isadore frameset. There'll be some great runners-up prizes from Isadore's collection of cycling kit too.
Find out more and enter at www.strava.com.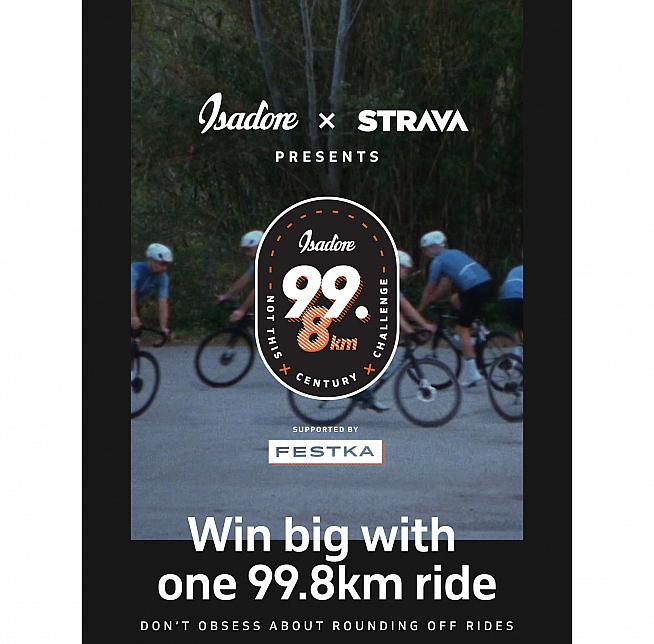 0 Comments