Sportives may officially be back in business, but the coronavirus fallout continues - today saw another event fall victim with the cancellation of this year's Grinduro Wales.
One of the most highly regarded gravel events in the UK, Grinduro is a weekend-long cycling meet with a party thrown in - or is that the other way around? Following hot on the heels of the cancellation of this year's postponed Dirty Reiver, the news leaves a big hole in the UK gravel calendar.
The format of Grinduro combines the best elements of a mountain bike enduro with a gravel grinder-style road race. Festivities include two days of excellent food, a handmade bike show, an art exhibit, live music and camping.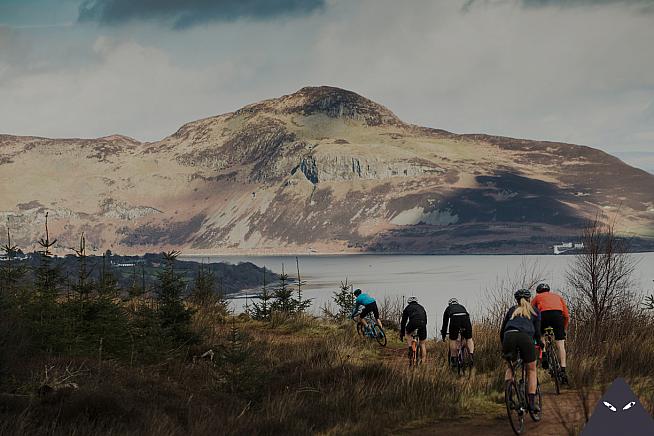 After a couple of years on the Isle of Arran, this year's Grinduro was set to relocate to Machynlleth, Wales in July. Then came the covid lockdown, and organisers took the decision to reschedule for 10 October instead.
However, an announcement today from event sponsors Canyon confirmed that the event is being postponed until July 2021.
"October 2020 was the month we were looking forward to heading to Machynlleth as a partner of the ultimate party:race ratio, Grinduro," reads the statement.
"We had our fingers crossed this would be possible but unfortunately COVID 19 has meant Grinduro have had to postpone again.
"Ensuring rider safety alongside that of local residents and event staff has been a factor in this decision but ourselves and Grinduro also want the spirit and heart of Grinduro to be kept the same. With current UK Covid19 guidelines Grinduro don't feel we can offer the Grinduro experience - something we are completely on board with. Grinduro is an event that brings riders together, not distancing them."
The next edition of Grinduro Wales has now been set for Saturday 24 July 2021 (presumably the event will extend to Sunday 25 too, but details are TBC).
Everyone registered for this year's event will have their entry carried over to 2021; those unable to attend can request a refund.
Find out more at grinduro.com/wales.
0 Comments